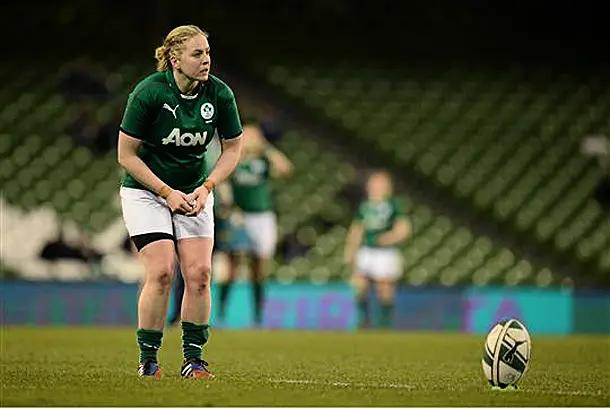 Ireland's World Cup hero Niamh Briggs has been nominated for the IRB Women's Player of the Year 2014 Award.
The 29-year-old has had a series of stellar performances with the national side in the World Cup in France. She goes up against three other players for the prestigious award including Canadian duo Magali Harvey and Kelly Russell and France number eight Safi N'Diaye.
Commentators and managers from each of the 12 teams in the tournament voted for the best players to be shortlisted for the award after each round of the pool stages. The winner will be announced after the World Cup final on Sunday.
There was no official IRB player of the year award last year but Briggs' outstanding form in 2013 saw her win both the Scrumqueens and the Iish player of the year awards.
You can cheer on Briggs and the rest of the Irish team when they take on England in a semi-final clash at 5pm today. The match will be broadcast live on 2fm.
Hat tip: RTE