Munster have been hit with a lot of injuries. Captain Peter O'Mahony, and fellow flanker Tommy O'Donnell have taken two big players from their backrow stocks, while the premature retirement of Felix Jones takes another Irish international away from their backline.
Anthony Foley clearly felt it was necessary to bring in extra bodies - but did they make the right choice? The IRFU have failed to use this as an opportunity to develop Irish talent.
The IRFU's capture of David Nucifora as a performance director was meant to signal a new age of co-operation between the provinces for the benefit of the national side. Part of this remit was to faciliate short-term deals between provinces. We saw this happen early - Connacht were able to sign Conor Gilsenan, John Cooney and Quinn Roux on loan deals before Cooney and Roux signed permanently.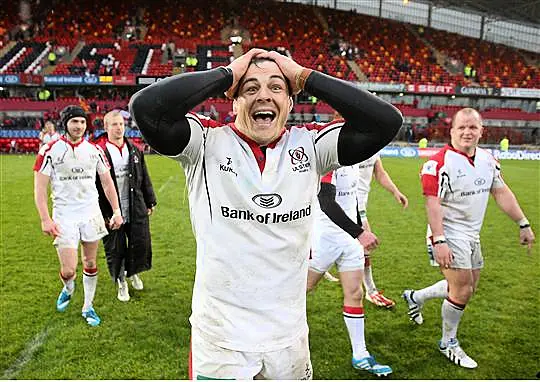 So when Munster were in a fix through injury, why did they turn overseas with an Argentine international and an Irish qualified player who failed to make an impact when he played with Ulster two seasons ago. Both Lucas Amorosino and Sean Doyle are good players - but neither will ever play for Ireland. Their signings are blocking players who will play for Ireland in the future.
Without Felix Jones, Munster have back three options in the form of Simon Zebo (who will probably move permanently to fullback), Gerhard van den Heever, Andrew Conway, Ronan O'Mahony, Shane Monahan, Keith Earls, and promising youngsters Stephen Fitzgerald and David Johnston who have impressed this season already. That's nine players for three spots already. Adding Amorosino for three months will block the likes of Fitzgerald and Johnston from further vital development. Even if getting an extra body in - why not take Darragh Leader, Mick McGrath or Rory Scholes from one of the other provinces?
Leader broke onto the seen in Connacht as a 21-year-old, and featured in an extended Irish squad in 2014. He's lost his place in the Connacht team to a resurgent Tiernan O'Halloran, and moving south for three months would benefit him as a player. The same goes for Scholes. The versatile back three player shone for the Ireland U20s in 2013. He's suffered from being stuck behind Tommy Bowe, Andrew Trimble, Jared Payne, Louis Ludik, Craig Gilroy, and Peter Nelson. Moving Scholes to Munster for a short term would give Munster a quality player who can develop - and Ulster would get back a better player than if he was stuck playing with their second team.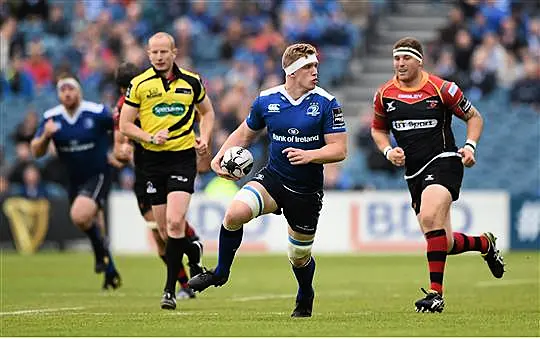 These type of moves are there to help one province in a shortage, while another has a clog in one position. Look at Leinster's backrow stocks. Now that the Irish internationals are back you have Jamie Heaslip, Jordi Murphy, and Sean O'Brien as the first choice - with Jack Conan and Rhys Ruddock the likely bench options. Some rotation means that maybe one or two players will be needed - but there's Dominic Ryan, Dan Leavy, and Josh van der Flier all in the squad. That's three high quality young players who deserve more game time.
At the best case scenario, Doyle is just as good as those three players right now - but he doesn't have the ceiling and potential that the Leinster trio have. The national team would benefit from this short-term move, and isn't that what Nucifora is meant to encourage?
If these loans between provinces aren't going to happen now, when will they? Ulster are facing a logjam of four high quality internationals at inside centre - while the rest of the country struggles. Leinster will have at least six fantastic loosehead props in the coming years, while Munster and Leinster continue to churn out back row stars.
Imagine Leinster's third choice tighthead prop helping out Munster while Stephen Archer is out? Or Robin Copeland filling in for Ulster when O'Mahony and O'Donnell come back, allowing Jack O'Donoghue more time in Munster? Or Luke Marshall filling in for Leinster to allow Stuart Olding, Stuart McCloskey or Sam Arnold more time in Ulster.
It's one feature that works very well in the New Zealand system, and it makes too much sense for Irish rugby to not copy it.
Photo Credit: Sportsfile