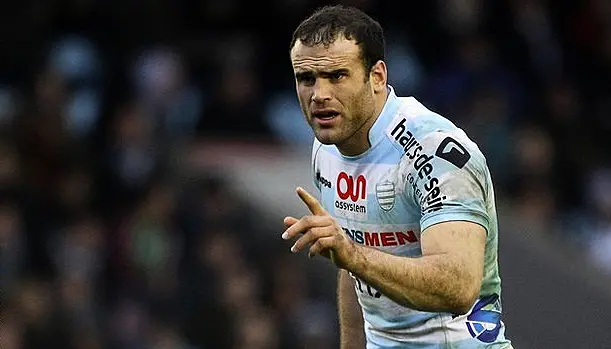 It seems like Johnny Sexton won't be only man to depart Racing Metro if the French club get their way. A report in l'Equipe has claimed that the Parisians are aiming to ship the Welsh trio of Jamie Roberts, Dan Lydiate and Mike Phillips back to Wales as soon as they possibly can.
Racing want to see the back of the trio with immediate effect and the Welsh Rugby Union are said to be in negotiations to buy out the contracts of Roberts and Lydiate. However, the situation with Phillips is less clear.
The situation as it stands is that Racing want to trio gone by the beginning of the Champions Cup this weekend. The WRU are attempting to bring Roberts and Lydiate back to aid two of the Welsh regions ahead of the tournament but it looks like Phillips prospects are less positive.
Racing coach Laurent Labit was rather forthcoming in his view of his Welsh contingent and the situation as things stand.
They have never really performed since their arrival. Nobody has come forward for the scrumhalf (Phillips) who is paying for his extra sportive escapades.
If the players don't leave before this weekend, it is assumed that Racing have no problem playing them in the tournament should they be needed, thus making any transfer unlikely as a result of the players being cup-tied.
Despite the seemingly impending departures, Roberts told WalesOnline that the first he had heard of his prospective move was via texts from his friends just this morning.
I was as baffled as anyone this morning when I got up and I had text messages from my mates. It was the first I'd heard of it. I'll raise the issue with the coaches today or tomorrow and see what's happened there.