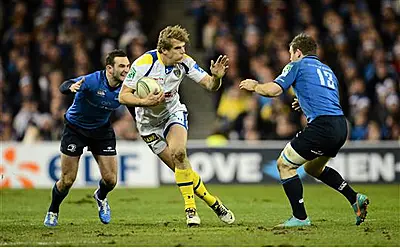 French rugby club Clermont Auvergne have confirmed shocking reports that three of their players have suffered injuries having been attacked with 'machetes, knives and swords' in the town of Millau in southern France. Benjamin Kayser, Julien Pierre and club legend Aurelien Rougerie were attacked in the early hours of Sunday morning while returning to a hotel where the club were based during their pre-season preparations.
While returning to their hotel on foot on Saturday to Sunday, three Clermont players were attacked by a dozen individuals armed with machetes, knives and swords.

Following the attack, Benjamin Kayser (arm injury), Aurélien Rougerie (arm injury) and Julien Pierre (hip injury) had to be hospitalised. A police investigation was immediately opened in Millau.
The players' conditions are not thought to be overly serious but Pierre 'will have to undergo reconstructive surgery to treat deep cuts.'
Unsurprisingly, a statement from the club has strongly condemned what can only be described as a shocking incident.
The whole club is both shocked and outraged by these facts and will provide all the necessary support to the local authorities who have opened an investigation into the attack to find and punish the perpetrators.
[ASM Rugby]
Picture credit: Ray McManus / SPORTSFILE