Let's be honest, it's a relatively quiet time for rugby, as we all wait in eager anticipation of this autumn's World Cup. Little of note is happening and hence Wales Online have decided to pass the time by ranking the world's best rugby stadiums, and hence we're discussing said list.
Ireland's three biggest rugby stadiums all feature on the list of 23 but the Aviva does not make much of an impression.
First of all, there's the Kingspan Stadium in Belfast. The recently revamped home of Ulster rugby is described as a 'cauldron of sound and an intimidating place for travelling teams.'
Then, just two stops up the road, comes Dublin's Aviva Stadium. Ranked 18th, Wales Online seem to take this opportunity to lament the fact no more rugby games are played in Croke Park, saying 'many felt they should have thrashed out a deal with the Gaelic Athletic Association to remain there such was the incredible atmosphere generated at the ground.'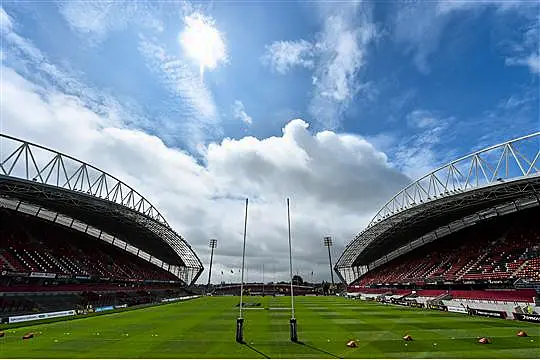 While there isn't much love for the Aviva, Thomond Park fares a lot better. They've been ranked 10th, with the stadium described as:
Famed for the imposing noise during play, but eerie silence while players kick for goal, its unique atmosphere led to a remarkable 12-year unbeaten run for the Irish region at the venue.

Still not particularly known as flashy, the refurbishment hasn't tempered the combative atmosphere on match day – and it is just a stone's-throw away from the River Shannon in the centre of the town.
Meanwhile Wales Online have ranked ... wait for it ... the Millennium Stadium at no.1 in their list. Although to be fair, it is a phenomenal ground. A ground of course which we'll be frequenting in just a couple of months time.
Do you agree with their opinion? You can read the full list here.