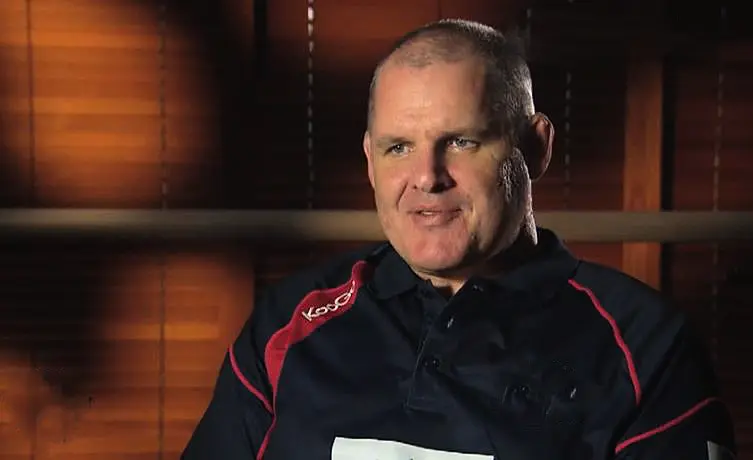 Australia coach Ewen McKenzie has been forced to deny having an affair with a member of his backroom staff amid a scandal involving offensive texts allegedly sent by Kurtley Beale. The flyhalf was suspended from Argentina's recent game against Argentina after having a mid-flight argument with business manager Di Patston, the woman McKenzie is rumoured to be having an affair with.
When quizzed by the media over his relationship with Patston, McKenzie firmly denied he was romantically involved with her.
I've got a professional relationship with her. And I refute that.

There are people out there and that there's some sort of campaign to impugn, that's (not) the situation.
McKenzie, who's married with children, revealed that he doesn't blame Patston for the dispute with Beale and asserted his approval over her appointment.
She came in as the business manager and she came in with a specific role to take the team to a new level.

She's got extraordinary skills and she had made a massive difference to the business side of it and that's what she's done.
The Australia coach also broke down the development of the offensive text messages allegedly sent by his player which reportedly contain lewd photos.
I became aware of the existence of the text messages in Buenos Aires. I know the content, I haven't seen the photos.

When I became aware of it I forwarded the information on, then she (Patston) obviously left because of stress and the way she felt about the environment and then it was left to the integrity unit as we advised at the time.
Hat tip: The Score