You played with them in school - or even later in life if you kept at it, we all remember how it felt when the kid who lurked around the goalposts got his toe on one of your shots that was already destined for the goal, but on Wednesday night Liverpool forward Roberto Firmino took a stand against goal-hanging, one of the scabbiest dark arts still lingering in the game.
David Nugent will always be remembered as goal-hanging chancer with a 100% scoring record at international level when he quite literally erased an international goal from Jermaine Defoe's career in 2007, but on Wednesday night against Stoke we saw the opposite.
With the game in the cagey early stages at 0-0, Sadio Mane was put through by Dominic Solanke for a one-on-one, but as Lee Grant in the Stoke City goal got an arm to the ball it started to trickle towards the line.
Firmino would have been well within his rights to prod the ball home and justify it by claiming that he just had to make sure, but instead he flashed back to that playground in Brazil, where some dweeb took all the credit after he'd made a goal on his own, and thought better of it.
You can even see his thought process...
First, there is the temptation. This is a natural instinct, a realisation that you can get the thing you so badly want right now at this very second.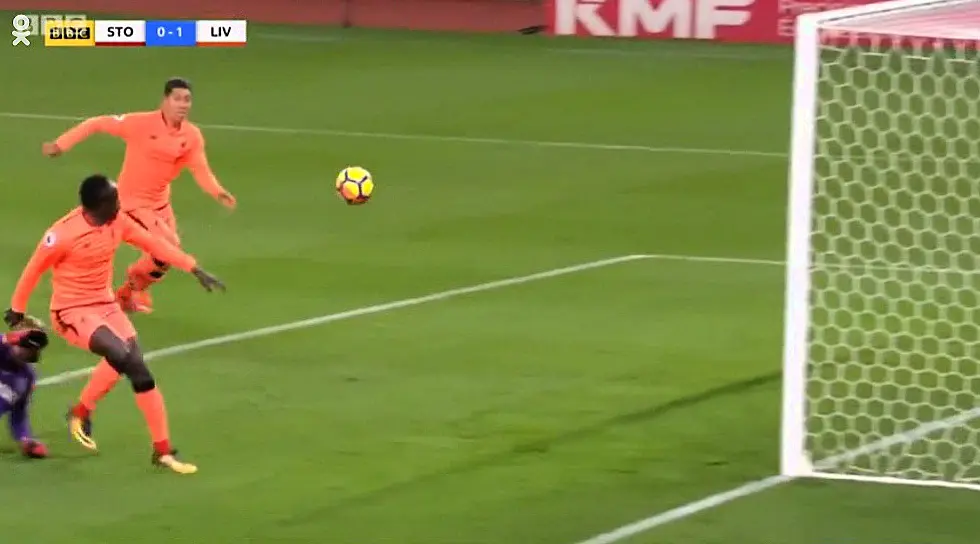 Then comes the knowledge that no defender is near you, it's literally there on a plate for you. Most strikers are past the point of no return at this stage, Pippo Inzaghi is already celebrating at the corner flag.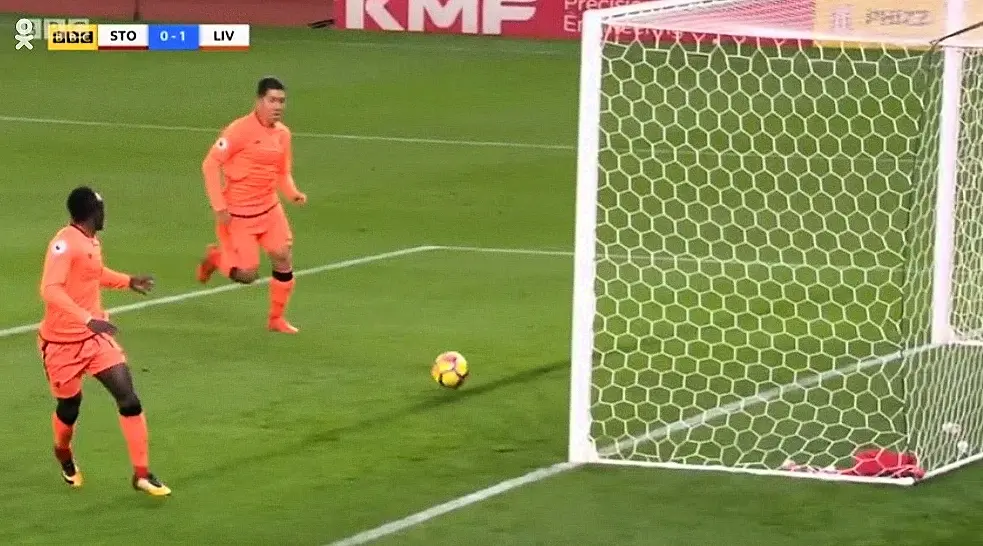 Instinct takes over, and without thinking Firmino's body reacts as he makes it obvious that this goal is his if he wants it. We are also at peak Mané anguish in this frame, he too has had it happen before, he knows the pain.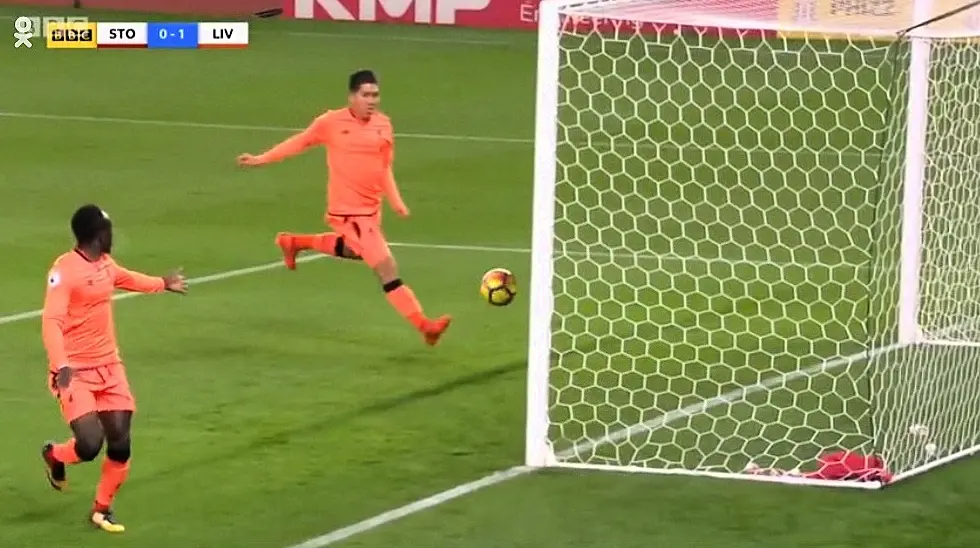 But then there's the moment. A flashback to a time when Firmino had his goal robbed, and a decision that he won't be that guy. Not today. He withdraws his leg as he knows the goal is scored, and he has played no part in it. An act of selflessness pundits would rarely attribute to a modern footballer, especially a foreign one.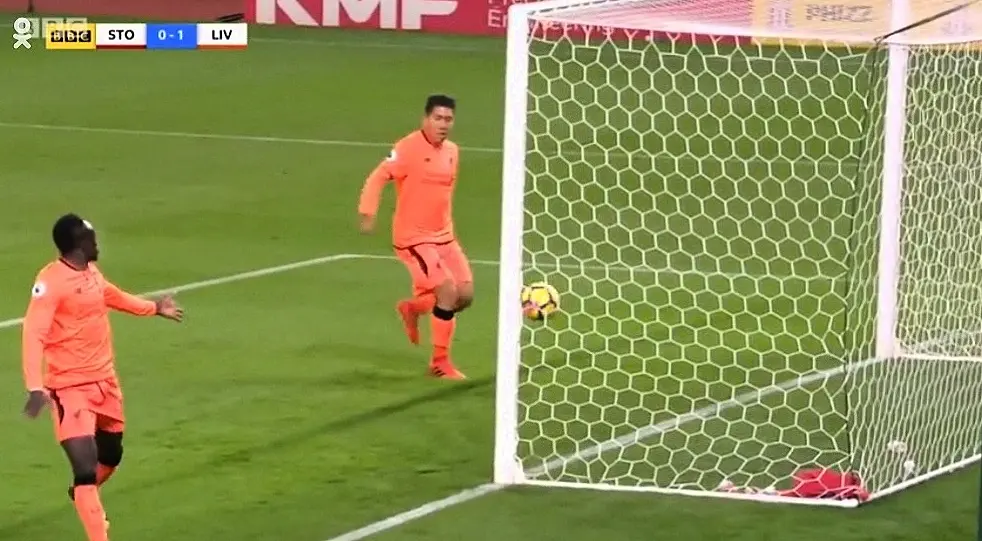 Next is the eye contact. "Don't worry Sadio, not this time." It serves as permission for Mané to celebrate the goal that he earned. 1 like = 1 respect.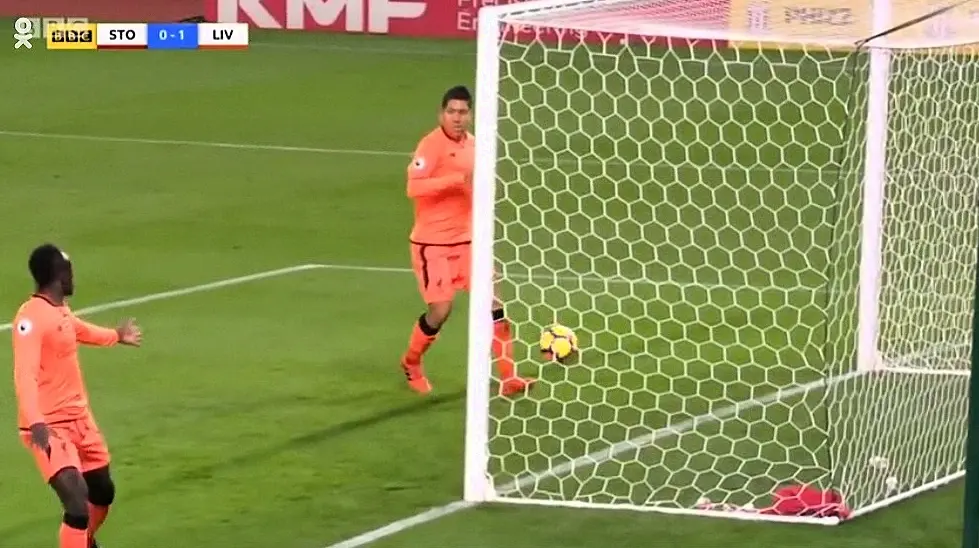 "Just remember that next time I've got one dribbling in, yeah?"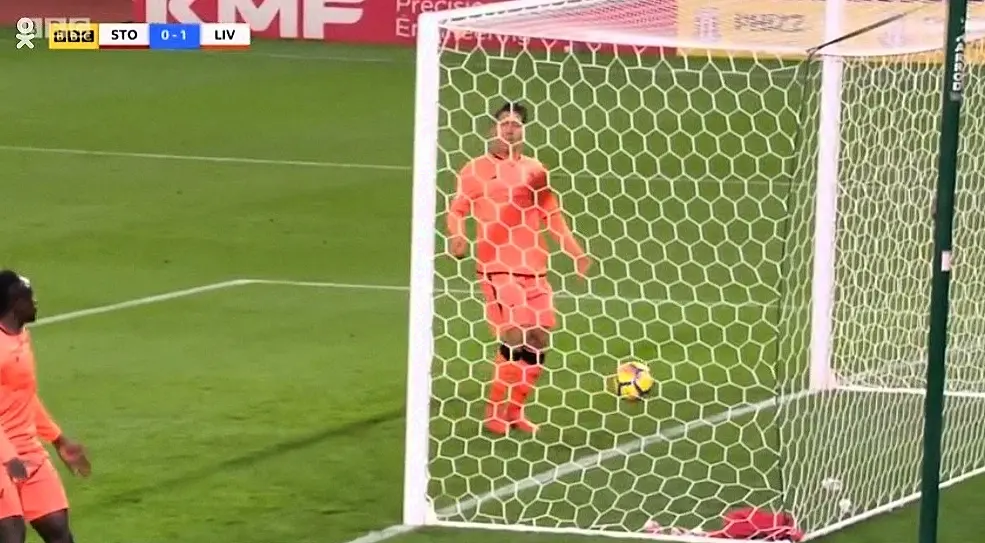 A stand against goal-hanging, an act of common decency, Michael Owen says 'for any young kids watching at home' about eight times a game when he's co-commentating, and while he would have launched that ball into the roof of the net and asked no questions, this time we really see an example worth following.
The Brazilian is not the only footballer who would have taken a step back in such a situation, but he's proven that he can do it on a cold, windy Wednesday night at Stoke. Testing conditions for even the most upstanding of citizens.
Roberto Firmino, good on you.
That said, you'd be absolutely fuming with him if you had him in your fantasy team. Which I did actually, come to think of it. Ah well.