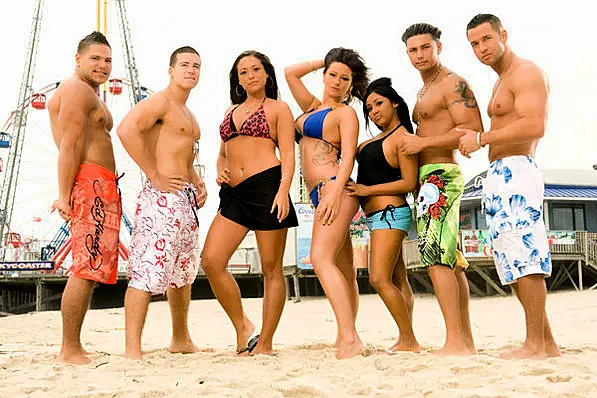 Rumours are swirling this morning that RTE plans to move 7 of its most beloved sports personalities to a caravan in Tramore this summer in order to create Ireland's version of the MTV reality series Jersey Shore.
In order to appeal in a younger demographic, RTE plan to cast the show with the Jersey Shore's original iconic characters in mind. Balls.ie have been lucky enough to get a copy of the casting list, which we've reproduced below:
Con Murphy to play The Situation: Sleazy charm can get you places talent cannot.
Marty Morrissey to play Snooki: Undeniably decent and constantly misunderstood. Looking for love in all the wrong places.
Michael Lyster to play Ronnie: Loyalty is a great strength and a weakness. Truest exemplars of their particular community.
Jimmy Magee to play Pauly D: A bit old for all this gallivanting, really. Terrible at DJing house music.
Jacqui Hurley to play JWoww: Masters of the sneaky jab.

Peter Collins to play Vinny: Awed and occasionally disturbed by the exploits of his older colleagues. Often completely anonymous in front of them.
Ryle Nugent to play Sami Sweetheart: Both have really annoying voices.
If you've got any improvements, leave them in the Comments section below.