[Updated 15 July 2016]
The 2016 Summer Olympics opening ceremony is only week away and qualification in many sports has now finished. Here's how Team Ireland lines up. We have 77 athletes qualified, with only a handful waiting on late replacements to boost that considerable number.
Irish athletes/teams qualified for Rio Olympics
Athletics
To many, Track and Field is still the blue riband sport of the games. Ireland has only earned six medals with Ron Delaney's win in the 1,500m in 1956 being the last of our gold medal winners. We have qualified a team of 17.
Mark English - 800m
Ciara Everard - 800m
Ciara Mageen - 1,500m
Thomas Barr - 400m hurdles
Kerry O'Flaherty - 3,000m steeplechase
Sara Treacy - 3,000m steeplechase
Michelle Finn - 3,000m steeplechase
Fionnualla McCormack - 10,000m, marathon
Alex Wright - 20k walk, 50k walk
Rob Heffernan - 20k walk, 50k walk
Brendan Boyce - 50k walk
Tori Pena - Pole vault
Lizzie Lee - marathon
Breege Connolly - marathon
Kevin Seaward - marathon
Mick Clohissey - marathon
Paul Pollock - marathon
The following have been named as reserves for Rio in the marathon; Gladys Ganiel, Barbara Sanchez, Sergiu Ciobanu, Sean Hehir. Ciobanu wasn't happy about the decision. It is likely Fionnuala McCormack will run the marathon and not the 10k.
Boxing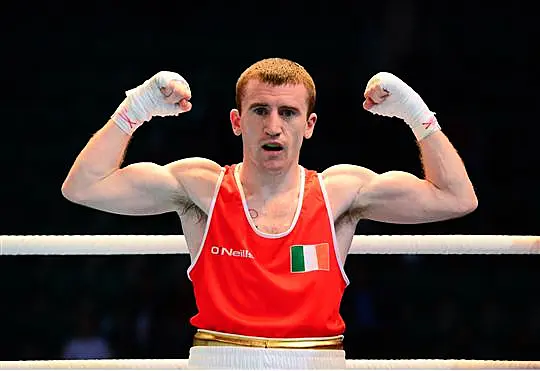 Of the 28 Olympic medals won by Ireland, 16 of them have been in boxing. 7 of them in the last 2 games! Boxing qualifying can be complicated but we 8 qualified through the WSB, AIPB, World Championships and European continental qualifiers.
Paddy Barnes - Light fly (49kg)
Brendan Irvine - Fly (52kg)
Michael Conlan - Bantam (56kg)
David Oliver Joyce - Light (60kg)
Steven Donnelly - Welter (69kg)
Michael O'Reilly - Middle (75kg)
Joe Ward - Light Heavy (81kg)
Katie Taylor - Light (60kg)
Taylor is, of course, Olympic champion but had to qualify through the World Championships in May. Conlan and Ward won medals at the World Championships and of course Barnes has won bronze at the last 2 Olympic Games. Michael O'Reilly qualified through the last open qualifiers in Baku.
Hockey
Let's give a warm welcome to our #Rio2016 hockey team! #TeamIreland https://t.co/8OhkrtAtVY pic.twitter.com/B11Dsb8KU5

— Team Ireland (@TeamIreland) July 11, 2016
The men's team achieved their goal through a combination of 10th place in the World Hockey League semi finals and a variety of continental qualifiers. Only this summer the lads won bronze at the European Championships so will head to Rio with no fear of the other 11 teams in the tournament.
Swimming
Three Irish swimmer have qualified for the Olympics
Fiona Doyle - 1oom breaststroke
Shane Ryan - 1oom backstroke
Nicholas Quinn - 200m breaststroke
Doyle qualified at the World University Games where she picked up 2 medals. Ryan qualified this year after transferring allegiance from the USA.
Equestrian
We have qualified 6 riders so far in 3 disciplines.
Clare Abbott - 3 Day Eventing
Jonty Evans - 3 Day Eventing
Mark Kyle - 3 Day Eventing
Padraig McCarthy - 3 Day Eventing
Greg Broderick - Show Jumping
Judy Reynolds - Dressage
The Irish eventing team finished 6th in the 2014 World Equestrian Games which secured the team qualification. Aoife Clarke was top individual at that World Games, and also the 2012 Olympics, but she misses out. Camilla Spiers is listed as the first reserve. The 4 riders will compete as a team and as individuals
Our show jumping team missed on qualification in controversial fashion earlier last year. Bertram Allen qualified Ireland for a spot through his world ranking. Denis Lynch just missed out on the last quota available. Ireland is first reserve for any spots that open up. After a string of great results, Irish selector Robert Splaine picked Greg Broderick ahead of Allen for the Irish spot in June.
Judy Reynolds qualified through her individual ranking.
Sailing
We have qualified 4 boats for the games so far through the 2014 and 2015 World Championships.
Annalise Murphy - Laser Radial
Finn Lynch - Laser
Ryan Seaton & Matt McGovern - 49er
Andrea Brewster & Saskia Tidey - 49er FX
Murphy was close to a medal with her 4th placed finish in London. Seaton and McGovern won the prestigious Princess Sofia Regatta in early April and have to be considered medal contenders. James Espey qualified the Irish boat in Laser but he was beaten by Carlow's Finn Lynch in the 2016 Irish boat qualification campaign.
Modern Pentathlon
Arthur Lannigan-O'Keeffe - individual
Natalya Coyle - individual
Lannigan-O'Keeffe sensationally won the 2015 European Championships gold medal and qualified with ease for Rio. With all bar 2 of the last 30 Olympic medal winners coming from Europe, that achievement cannot be overstated! Natalya Coyle, who finished 9th in London, was just outside the initial allocation but confirmed on twitter that she had earned a place in Rio.
Rowing
Lightweight double sculls women - Sinead Jennings/Claire Lambe
Lightweight double sculls men - Paul & Gary O'Donovan
Women's single sculls - Sanita Puspure
Both double sculls teams qualified by finishing in the top 11 at the World Championships in August. The O'Donovan's has impressed this year winning European gold and finishing in 2nd and 4th in the opening World Cup regattas. Sanita Puspure, who was our only rower in London in 2012, came through the final qualifier in second to book her second Olympic trip.
Cycling
Men's road race - Dan Martin
Men's road race -Nicholas Roche
Track cycling - Women's Kierin - Shannon McCurly
Road race (and time trial) qualifiers are done through UCI World Tour and Europe Tour ranks. We didn't finish in the top 15 at World Tour ranking but qualified 2 through the UCI Europe tour. Dan Martin, who is targeting a medal, and Nicholas Roche have been selected.
On the track Shannon McCurley qualified to race the Kierin through the Olympic rankings. She finished 30th in the world rankings and that was enough to get her into the field.
Diving
Men's 3m spring-board - Oliver Dingley
Oliver Dingley's superb performance at the World Cup in February saw him qualify with ease for the Olympics. It was the young man's first competition for Ireland since switching allegiance following his Commonwealth games medal winning performance for England in 2014. He will be the first diver for Ireland since 1948.
Gymnastics
Men's individual - Kieran Behan
Women's individual - Ellis O'Reilly
Both qualified through their results at the Rio Test event in April. Behan returns for his second Olympics after making his debut in London. O'Reilly is the first Irish woman ever to qualify for the Olympics in gymnastics.
Badminton
Men's individual - Scott Evans
Women's individual - Chloe Magee
Evans qualified quite comfortably in the 29th spot. Magee reached the quarter finals of the European Championship and this brought her into the 34th spot and on the way to Rio. It will be the third Olympics for both players.
Triathlon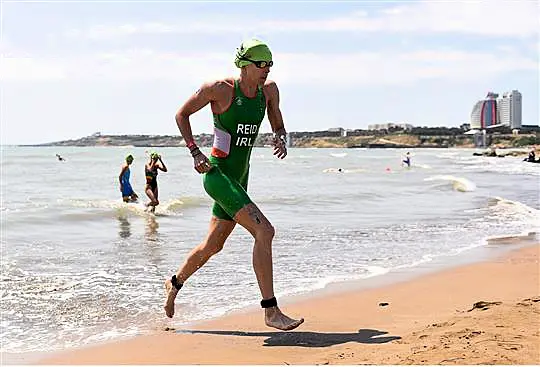 Men's individual - Bryan Keane
Women's individual - Aileen Reid
Reid qualified easily through the Olympic rankings with a series of excellent results earlier in the qualifying perioid. Keane was made work for his spot but 20th in the final rankings race in Yokohama was enough to secure him one of the last spots available. It's Reid's 2nd game but it will be Keane's first Olympic outing.
Golf
Golf qualification is based on the end of year World Rankings. Ireland's top 3 ranked golfers, Rory McIlroy, Shane Lowry and Graeme McDowell all pulled out. The next 3 are Padraig Harrington, Seamus Power and Paul Dunne with Harrington and Power both accepting their spots.
It's official...will be off to Rio next month to represent Ireland in the Olympics. Never dreamed it possible....can't wait! #Rio2016

— Seamus Power (@Power4Seamus) July 11, 2016
In the women's tournament, Leona Maguire will be joined by Stephanie Meadow. Leona made the original cut with Stephanie getting called up when the Dutch team decided not to send their women golfers.
The first Irish are in action on Saturday, August 6th.