Valentines day is coming up, a time of year for telling that special someone in your life that they mean a lot to you.
But while February 14th brings a cause to celebrate romantic relationships, we wanted to show some love to the platonic relationships (for the most part) that everybody enjoys seeing in the world of sport.
A strong bromance is a beautiful thing, and it's even better when they're top-level athlete versions of JD and Turk from Scrubs.
Here are 14 of the best bromances in sport:
Brian O'Driscoll & Ronan O'Gara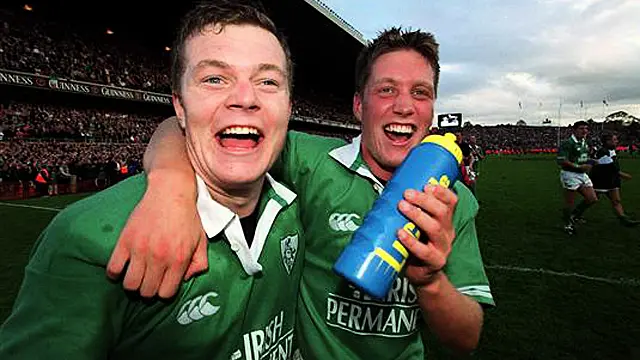 A forbidden Leinster/Munster friendship that transcended provincial rivalry, these two always had each other's back. Never was it more obvious than when BOD donned a pair of boxing gloves and battered Austin Healy for trying to wind Ronan up, but these two enjoyed long careers as Irish internationals and struck up quite the bond while doing so.
Of course, they did have to compete quite regularly: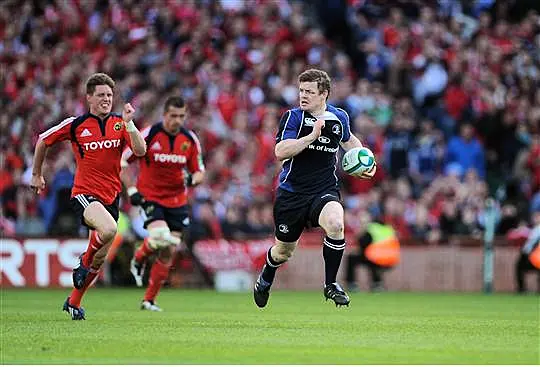 But they put all that aside when national duty called: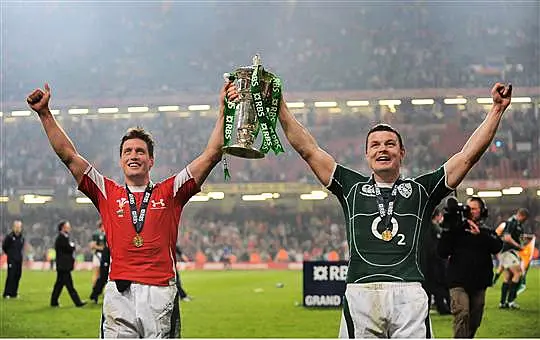 Juan Mata & Ander Herrera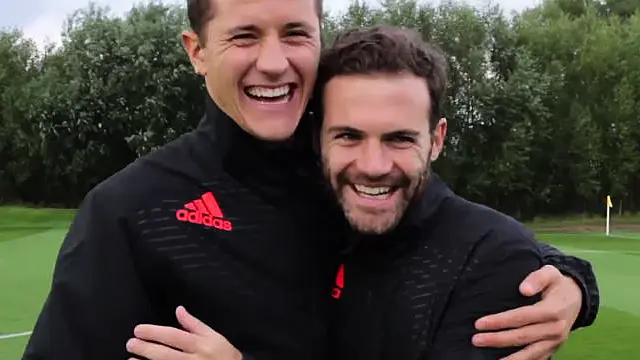 There are many bromances in football, but few are comparable to the friendship between Manchester United's Spanish duo Ander Herrera and Juan Mata.
We've dedicated a full article to their adventures, because these amigos are legit.
Tom Brady & Julian Edelman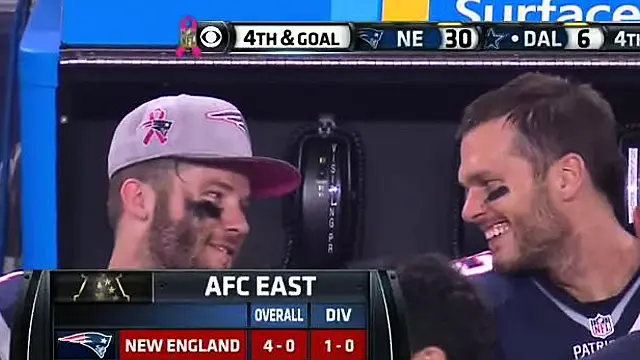 New England Patriots pair Tom Brady and Julian Edelman are not shy in showing their brotherly love. They have openly discussed and mocked their bromance in the past, but one of the best quarterbacks in NFL history has even gone as far as to call Edelman his best receiver ever.
Paddy Jackson & Simon Zebo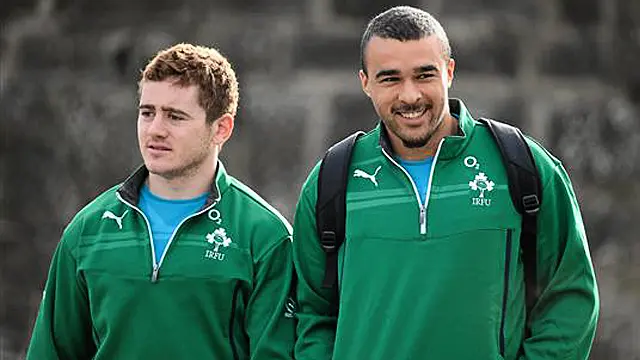 What needs to be said about these two?
They may not spend a lot of time with each other due to the geographical drawbacks of playing for Ulster and Munster respectively, but every time Paddy Jackson and Simon Zebo have some spare time while under the same roof we tend to get some magic:

JZ by ivannaseesomebutts
Another reason to be happy Zebo isn't going to France.
Marco Reus & Pierre-Emerick Aubameyang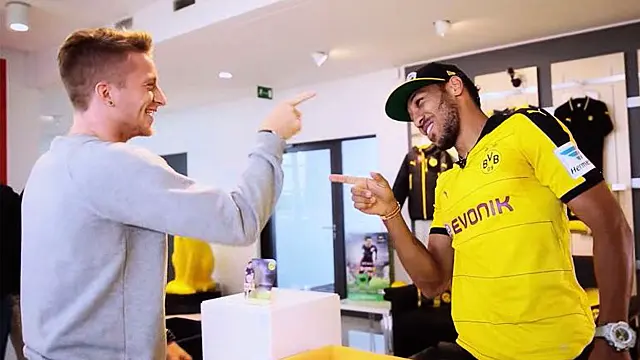 Known in Germany as 'Batman and Robin' Reus and Aubameyang are a lethal combo on the pitch, and good pals off of it.
Rumour has it that Marco Reus has a clause in his contract that claims he is allowed to find a new club should Borussia Dortmund sell Aubameyang. Bros for life.
Shane Curran & Frankie Dolan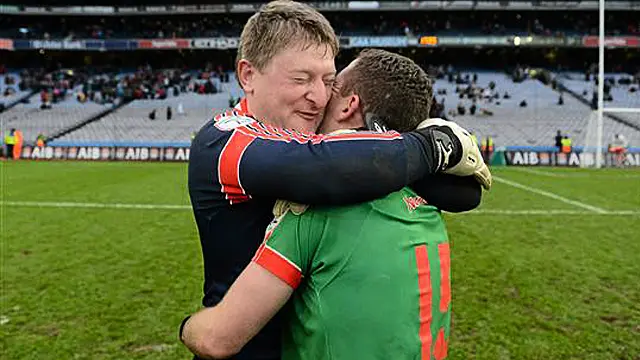 Easily the best thing to come from St.Brigid's of Roscommon's GAA Football All-Ireland Senior Club Championship final win in 2013 was the loud and proud bromance between Shane 'Cake' Curran and Frankie Dolan.
At the final whistle, the goalkeeper (who is running for Dáil this year) planted a big kiss right on the lips of his friend: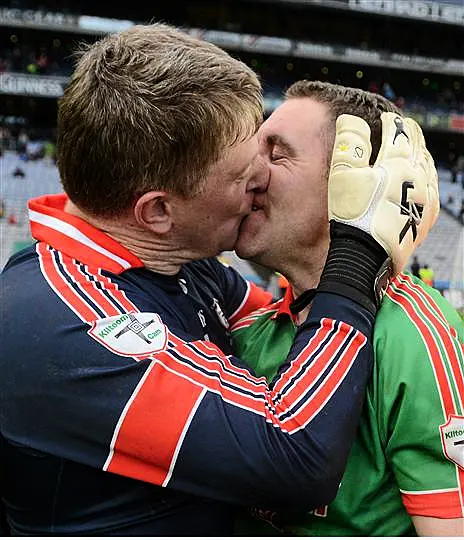 Jeremy Lin & Chandler Parsons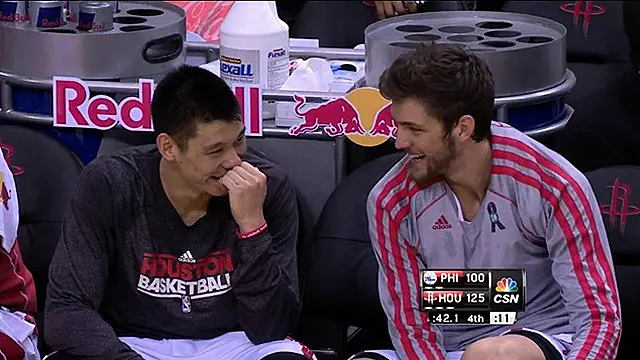 After 'LINsanity' calmed down in the NBA, Jeremy Lin moved to the Houston Rockets in an attempt to establish himself as a point-guard in the league. Immediately a bond was formed with Chandler Parsons, and while the two have since gone their separate ways they remain close.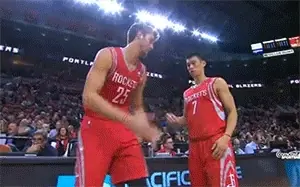 Sonny Bill Williams & Israel Dagg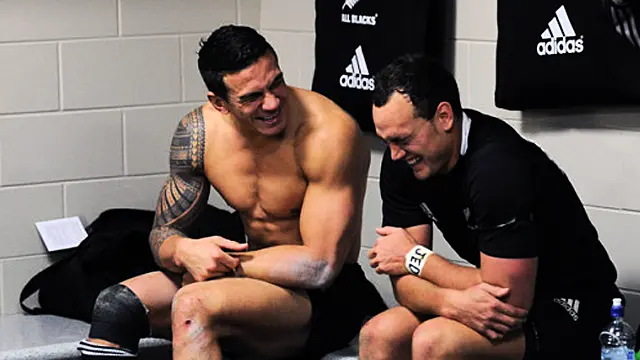 You know a bromance is strong when upon entering the field the very first priority is the secret handshake.. Even in a World Cup final:
Tony Romo & Jason Witten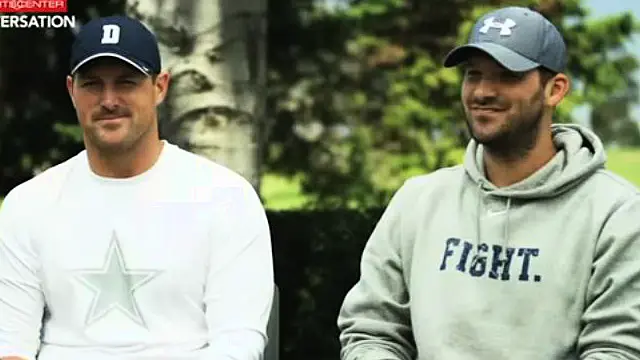 Both men came to the Dallas Cowboys in 2003, Witten as a 3rd round pick, Romo as an undrafted QB, and they immediately hit it off are pre-season training camp.
13 years later, and both men are still the heart and soul of the Cowboys, and they are ridiculously close.
Patrice Evra & Ji-Sung Park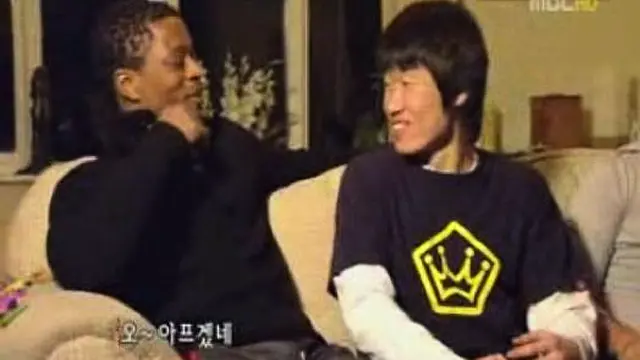 By far one of the most unique and enjoyable bromances ever seen in sport, Pat Evra and Park Ji-Sung didn't let the language barrier stop them from becoming best pals, along with Carlos Tevez who bailed on the three best friends that anyone could have.
This video of Evra talking about a road in Korea that is named after Park is a glimpse into how great they are:

Rec012 by kikimusampasoccer
Shane Lowry & Padraig Harrington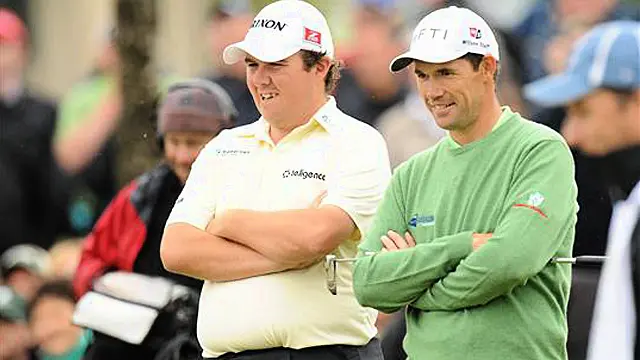 It's good to see two Irish golfers that get on really well, and that has been the case ever since Shane Lowry became a pro.
Shane Lowry was talking to Balls.ie in 2015 and he said with absolute certainty that he thinks Padraig Harrington is the best Irish sportsman of all time. Padraig thinks Shane is a good bloke.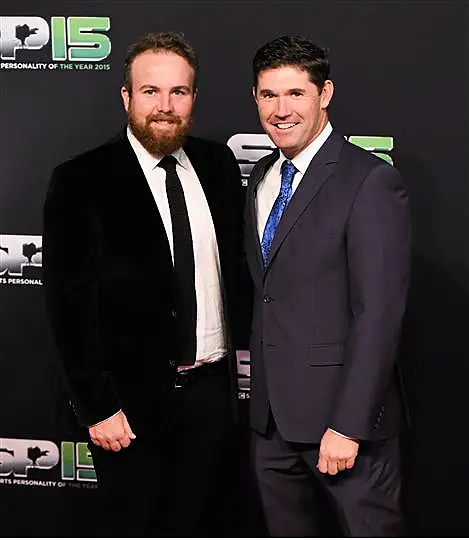 Andrei Arlovski & Jon Dodson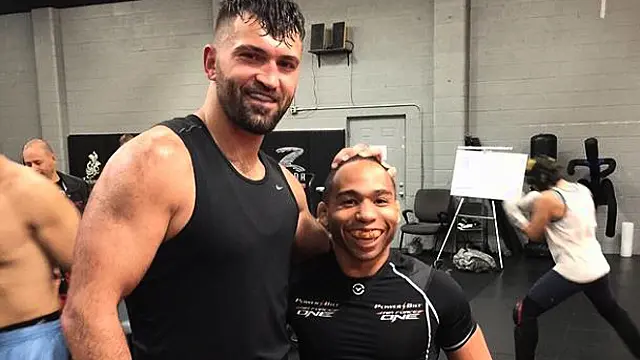 Little and large, these two UFC fighters should absolutely have their own sitcom spin-off.
Teammates at Jackson Wink MMA, two very dangerous men of two very different shapes let their bromance flourish on the UFC embedded series for Condit vs Lawlor, and often get to up to stuff like this:
Robbie Keane & Damian Duff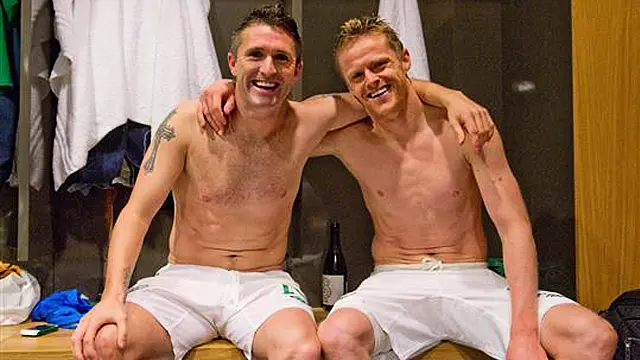 The lads. How could we leave out the lads?
Teammates for Ireland from a young age, Keano and Duffer were as exciting a tandem as Irish football has ever seen at the 2002 World Cup, and part of it was because they got on so well.
Legends.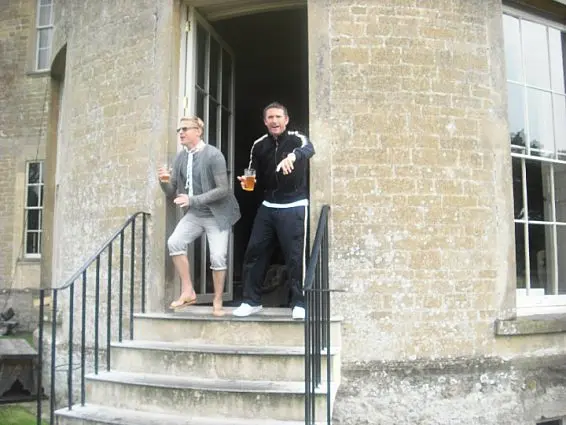 Conor McGregor & Artem Lobov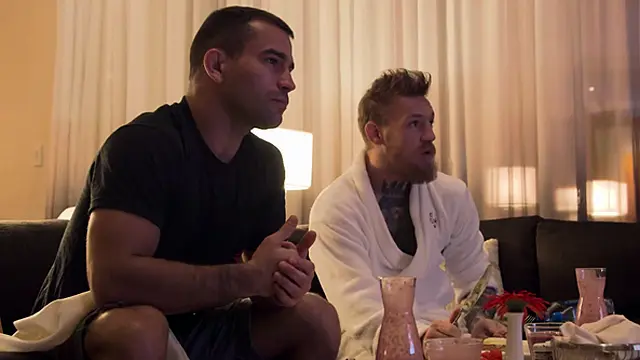 Artem Lobov has recently launched his own UFC career as a finalist in The Ultimate Fighter, but he was previously well known in the mainstream eye for being The Notorious Conor McGregor's friend and training partner from the many documentaries and YouTube series on the UFC superstar.
Their bromance was cemented with Conor's shameless bias to his SBG brother as a coach on The Ultimate Fighter, where he celebrated one Lobov win so much that he ripped his pants: