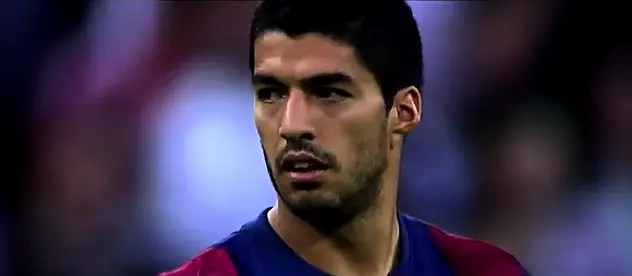 Barcelona will be unable to sign any players for the entirety of 2015 after the Court of Arbitration for Sport dismissed their appeal against a transfer ban imposed by FIFA. The club had been banned earlier in the year, however, an appeal allowed them to bring in over €100 million worth of talent in the summer.
The club conceded that they had broken rules in relation to the signing of underage players from abroad, however, their argument was that the sanctions handed down by FIFA were not commensurate with the wrongdoings committed. However, today the CAS have dismissed Barca's claims, which means they will be unable to sign any new players until January 2016.
The Court of Arbitration for Sport (CAS) has dismissed the appeal filed by FC Barcelona against the Federation Internationale de Football Association (FIFA) regarding the decision issued by the FIFA appeals committee on 19 August 2014.

In such decision, the Spanish football club was sanctioned with a transfer ban for two periods, a fine of CHF 450,000 and a reprimand after it was found to have infringed the FIFA regulations with respect to the registration of a number of minor players.
Barcelona have since released a statement of their own via the club's official website, stating their displeasure with the ruling.
FC Barcelona wishes to state, with all due respect for the sports authorities, that it totally disagrees with the verdict of the Court of Arbitration for Sport (CAS) announced today to confirm the sanction originally imposed by FIFA as a consequence of the alleged breach of regulations on the international transfer of minor footballers.

The Club has made it clear to the FIFA Disciplinary Commission, the FIFA Appeals Commission and the CAS itself that it understands and supports the policy on the protection of minors and the concern for the protection of their development and education.

This is confirmed by how they Club has acted throughout its history, setting an example around the world for the way its young footballers are schooled and educated, and the work that is done on their development. FC Barcelona's youth structure has enabled hundreds of young players to achieve their dreams and receive a decent upbringing.

The errors that the Club might have committed, and which have been recognised and argued before the corresponding authorities are, in all cases, of an administrative nature and to a large extent have been caused by the existing conflict between the FIFA regulations and Spanish legislation, along with the Club's conviction that it was acting correctly.

Therefore, FC Barcelona considers the sanction to be completely disproportionate as it supposes an excessive punishment for the Club, when considering its trajectory and the circumstances of this specific case.
After all that, the question must be asked, whose idea was it to only sign Jeremy Mathieu and Thomas Vermaelen as centre back reinforcements this summer?