This is fantastic.
Here's Aalborg BK's Kasper Risgård giving a fairly standard post-match interview after a 0-0 draw yesterday. It all sounds very resigned and philosophical (I think), until the crowd reaction lets him know that a late goal elsewhere (Midtjylland vs Copenhagen) has allowed his side to become champions of Denmark. Giddy stuff all round.
Here's a splitscreen of the interview and the goal in question.
This is how the Danish Superliga table looks with one game to go.
Copenhagen's 3-2 win at Midtjylland and Aalborg's 0-0 draw means that the table toppers have an unassailable four point lead going into the final game of the season.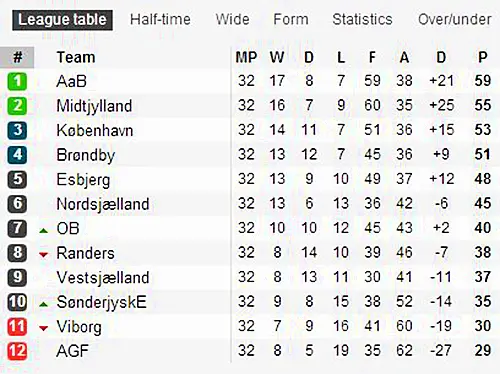 Table via Soccerway