Only a few days to go until the start of the new Premier League season and perhaps just as importantly, only a few days to go until Fantasy Football kicks off as well.
The 'game' has become almost as time-consuming and addictive as the actual football itself and this year promises to be no different. Except I, like many FF managers, have found myself presented with a major problem before I even sign a single player.
A £26m problem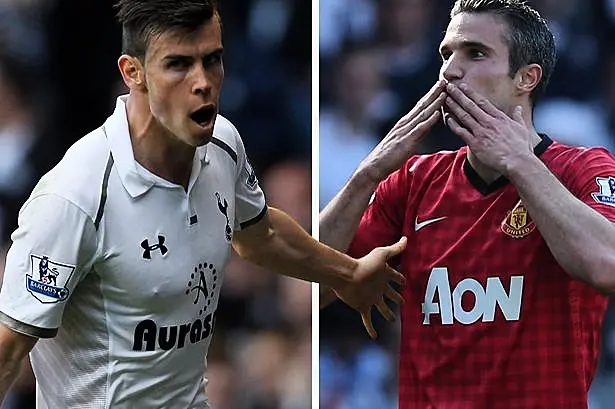 Image: boards.ie
Before I think about the rest of my squad possibilities I'm asking myself 'Is it possible to do well without Robin Van Persie and/or Gareth Bale?' Having one seems an absolute necessity – in fact having both of them would appear to be paramount to my team's potential success. But they cost a combined total of £26m.
So, should Bale still be at Spurs by the start of the season – as it appears he will be – then it leaves a lot of Fantasy Football managers with a huge selection headache.
Spending over a quarter of the entire transfer budget on two players sounds a little mad but at the minute I'm thinking it has to be done. Van Persie is a definite anyhow. Over the last couple of seasons he has proved himself to be a mainstay in all squads and to start a season without him would be akin to signing your Fantasy Football death warrant.
Like it or lump it, £14m is a price worth paying for RVP.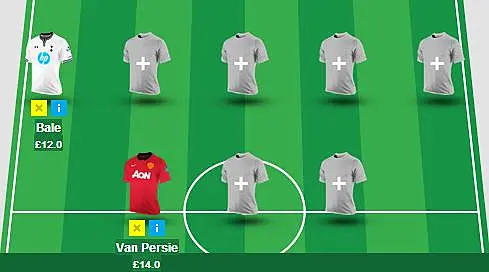 So what about Bale? There are other options in midfield but, apart from Mata, the rest don't appear in the same league as the Spurs winger. Corzola and Walcott are decent but finished around 50 points behind Bale last year, and while David Silva and Jesús Navas could prove great options, Silva failed to spark last season and Navas has everything to prove.
While it may be possible to do well without Bale, I for one am still hoping Real Madrid sign him as soon as possible so it relieves me of my pre-season woes.
Anyone else pondering this £26m problem?
Make sure to check in with us during the week as we discuss Fantasy Football options further and collectively weep as we struggle to decide on our final squad.
Robin Van Persie is 3/1 to be top goalscorer this season, while Gareth Bale is 16/1. Don't miss out on your chance to get €30 in free bets from Ladbrokes in association with Balls.ie - Follow this link and use code "Balls30".