Manchester United legend Paul Scholes cut an even more forlorn figure than usual following his former club's woeful performance in Turkey last night.
The BT Sport pundit has spent the past two-and-a-half seasons looking particularly glum following United's consistently rudderless displays both at home and abroad, and when it was suggested by presenter Jake Humphrey that their defeat in Fenerbache was somewhat 'depressing', admitted he had been depressed for a couple of years watching his old side in an all-time great Scholesey rant.
He reiterated that the now-beleaguered José Mourinho must be given time to assemble his own squad, but in a...dun dun dun...LEAKED image from the set (kindly uploaded to Twitter by Jake Humphrey), it becomes clear what Scholes really thinks of the United manager. And Marcos Rojo. And, essentially, this entire United set-up.
This is Paul Scholes' team sheet from tonight's Man Utd game. Fascinating...what tells you he was getting slightly frustrated... pic.twitter.com/M2Qg1Et40O

— Jake Humphrey (@mrjakehumphrey) November 3, 2016
A closer look at the soon-to-be famous Paul Scholes team sheet...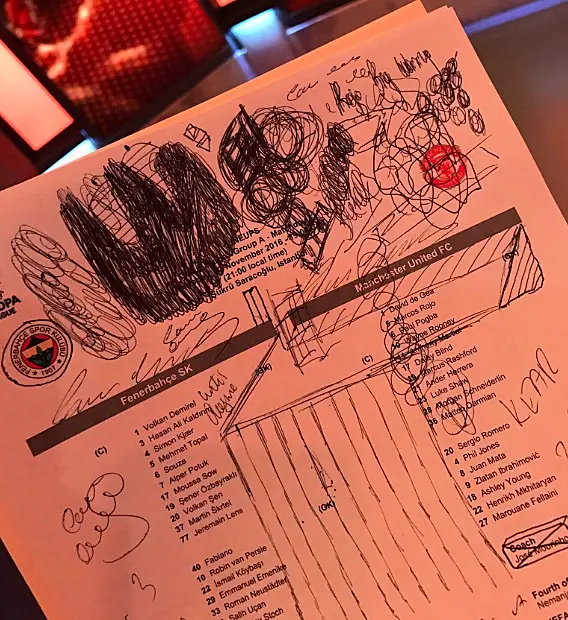 His thoughts on José Mourinho...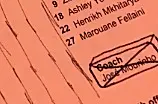 'Blind & Rojo Big Worry'...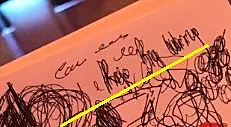 We're sure Scholes is delighted that his doodling has been revealed to the public, particularly considering he has made a concerted effort to back United's last three managers while remaining furious at their respective approaches and results.
For what it's worth, here's Michael Owen's team sheet from the same game.
Meanwhile, Michael's team sheet. His initials, a banana, a wand and a strange face... 🤔 pic.twitter.com/OH7a97gDaM

— Jake Humphrey (@mrjakehumphrey) November 3, 2016
Is that a banana? Why, Michael???
Actually, come to think of it...