The referee for Wednesday night's Euro 2016 semi-final between Wales and Portugal - who you may remember from Ireland's draw with Poland last year or Liverpool's Europa League final loss to Sevilla - has a life outside of football which some of the players on the pitch in Lyon may actually be envious of.
Jonas Eriksson, a 42-year-old Swede, is a multi-millionaire.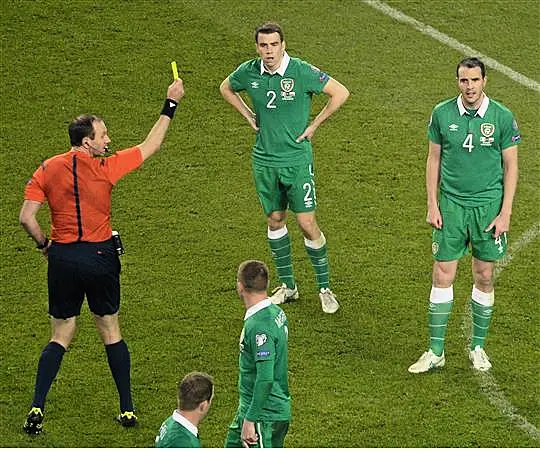 Writing in his Times column recently, Howard Webb said that Eriksson referees simply because he loves the game.
He's become known as the millionaire referee after he sold shares in a Swedish media business and that means he does not do it because he needs the money but because he loves the game and the job.

Even in the competitive world of elite refereeing you wouldn't hear any backbiting about Jonas - he's universally liked and respected.

He was in charge of Wales vs Russia in the group stage and did a good job with only two straightforward yellow cards.
According to the Daily Mail, Eriksson made his fortune by selling his shares in a Swedish media company. A former journalist, he sold his 15% stake in IEC in Sports back in 2007 for around £6 million.
Eriksson, who became a professional referee in 1994, officiated his first international game in 2002