Michael Carrick's wife Lisa had a few choices word to say about Roy Keane after his reaction to Carrick's interview tonight.
Keane described the United midfielder's post-match interview as 'like their performance – flat' before going into more detail about what he didn't like about Carrick's attitude.
Lisa's thoughts on his comments...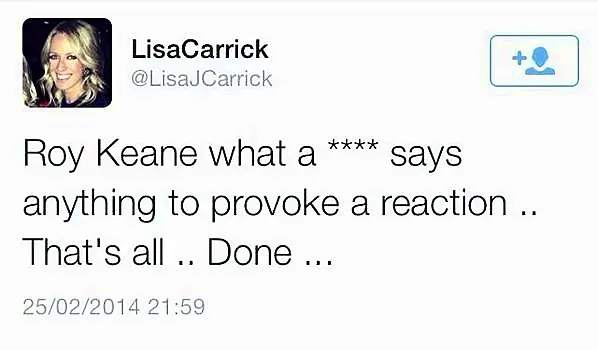 However she quickly deleted the tweet, saying:
Deleted my tweet .. Emotions got the better of me .. Just disappointed

— LisaCarrick (@LisaJCarrick) February 25, 2014
Watch the Carrick interview and Keane's reaction here.
hat-tip: Karl Carpenter