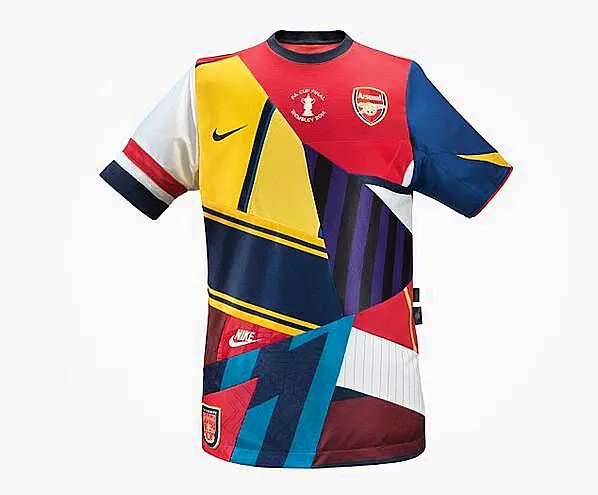 To celebrate their 20 year partnership with Arsenal, Nike have created a commemorative shirt - a patchwork of a generation of Gunners jerseys.
There are quite a few jerseys in there that you would not wear on their own, not to mind mashed up with others. It looks a bit like what would happen if you fell into an Oxfam bin full of old Arsenal jerseys while wearing a velcro suit.
The London side have signed a 5-year, £150 million deal with Puma, ending their time with Nike.
via Purely Football