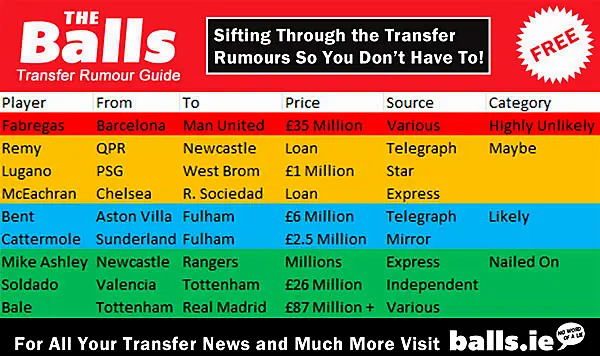 It looks like Darren Bent will turn down a move to Newcastle in favour of Fulham. The Telegraph reports that The striker was 'far from impressed following a meeting with Newcastle's Director of Football Joe Kinnear, who suggested he would only offer Aston Villa £2m for the England international'. Unlike Joe to offend anyone. Fulham offering double the wages that Newcastle offered probably didn't help either.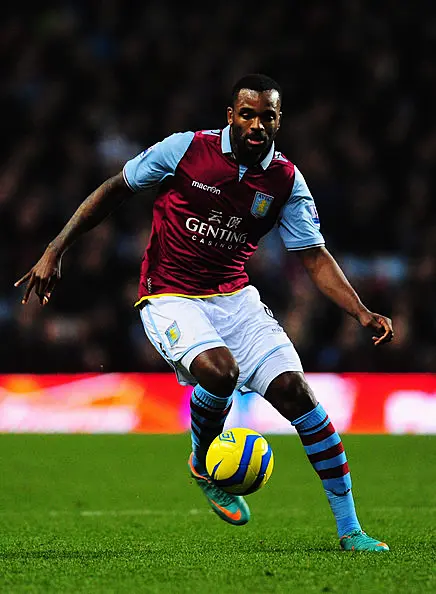 It seems Mike Ashley is putting as little cash as possible into Newcastle at moment, as he concentrates on Rangers, north of the border. The Daily Express reports that potential growth interests Ashley, who is the third highest share holder with 8.9%.
So a loan move for Loic Remy might me a more realistic target. Newcastle were interested in signing the France striker in January until QPR came in.
The Gareth Bale transfer saga looks like it could be drawing to a close, it's been quite a journey. Real Madrid are slowly breaking down Daniel Levy, but will have found it a more difficult task than dealing with previous English club's such as Liverpool when signing Michael Owen or buying any Manchester United player they wanted. The main issue now is the exact fee of around £87 million and if Alvaro Morata is allowed to leave, will he be included or added on to the fee.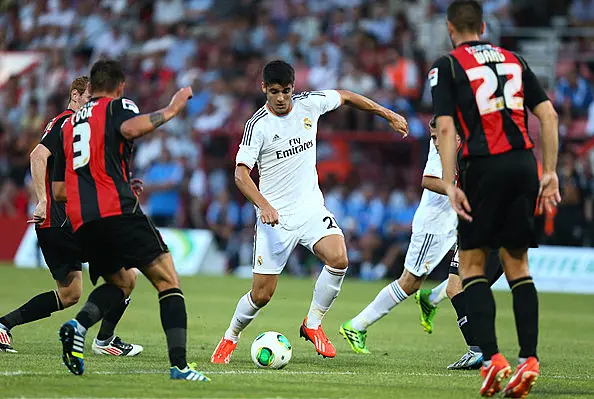 Images: zimbio