It's been remarked that Irish sports fans prize a bit of 'dog' in our sportsmen.
Cult hero status is usually bestowed on a team's designated hard men - that granite hard imperviousness to pain and refusal to yield in the face of adversity.
In association with Avonmore, we are admiring the hardest folk to occupy a place in the annals of Irish sport.
1. Diarmuid O'Sullivan
The man responsible for the finest shoulder to every sent a forward flying across a pitch is, at this stage, a byword for toughness.
In this context, acquiring the nickname 'The Rock' was a given.
Against Kilkenny in 2013, he looked ready to shoulder the entire forward line out of his way. His nostrils were flaring so violently, one half expected a cartoonish lick of fire to emerge from them.
How to be more like him: Sit on the rock of Cloyne for a while to see if you can soak up that energy...
2. Mick Lyons
Even among the parade of tough nuts that Sean Boylan sent onto the pitch in the 1980s, Mick Lyons was bloody hard. In this case, his physical toughness was matched by his mental toughness. His presence gave Meath supporters the reassurance that no cause was lost.
How to be like him: Go to a gym and stand stock still while an upcoming junior boxing champion pummels you in the face. If you can stay on your feet and remain unruffled, then you will be well on the road to being more like Mick Lyons.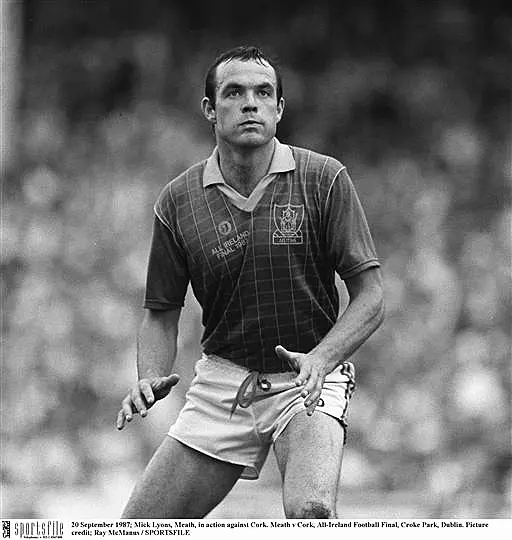 3. Willie Anderson
Irish lock during the 1985 Triple Crown triumph, Anderson is as famous now for staring down the Haka in 1989. Chabal and others are merely following Willie's lead.
Later served as Ireland's forwards coach during the 1993 and 1994 Five Nations, until he was forced out by the committee men. Enjoyed relatively good results (in the context of that decade) during his tenure.
How to be like him: Invoke the maxim of his fellow Ulsterman Willie John McBride - 'Never take a backward step'.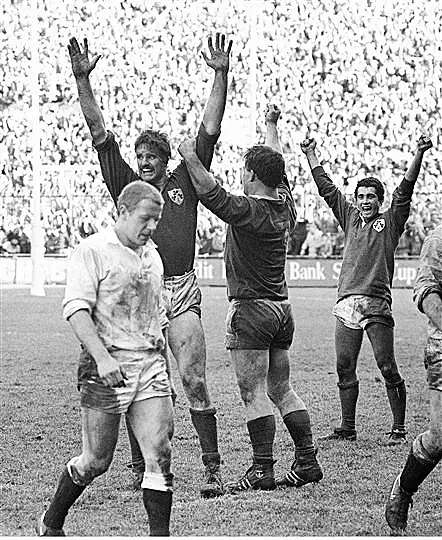 4. Francie Bellew
Oisin McConville feared that Francie was too shy to be an inter-county footballer, but by the time 2002 came around, he was an indispensable part of the back-line that put the kibosh on the Kerry attack.
How to be like him: Say nothing, stay quiet. Use up the time you would have wasted talking in getting tougher.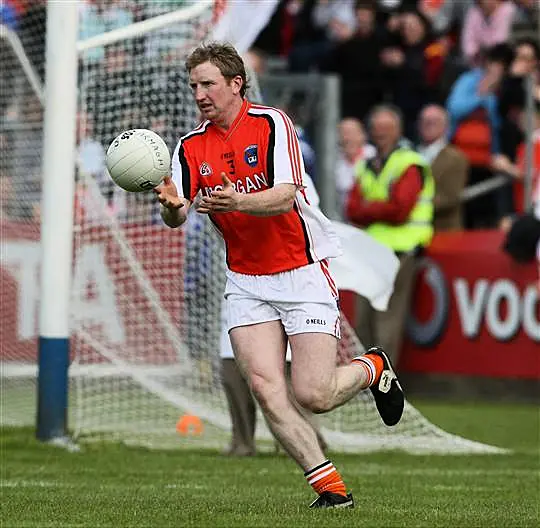 5. Richard Dunne
He famously hit the pitch-side race-track face first during Ireland's famous draw in Moscow in 2011. Bloodied and battered, he refused to yield.
His bloodstained jersey had to be swapped for a numberless replacement, which then had the number '5' scrawled on the back of it in a rather un-artistic fashion.
Dunne was the primary (nay, sole) reason Ireland astonishingly escaped from Russia with a point that night.
How to be like him:
Go to Russia, declare war and refuse to surrender.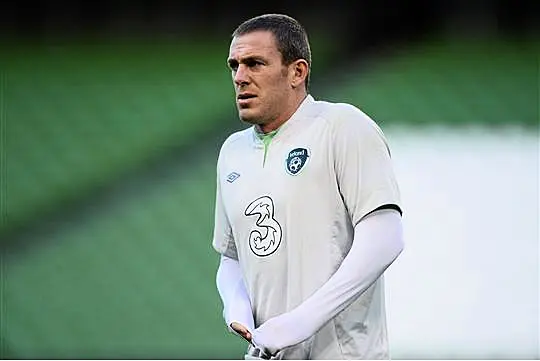 6. Tommy Walsh
Kilkenny's 'little general' gave meaning to term 'swashbuckling' during his years in the no.5 jersey. He was playing for a whole decade before he was overlooked for an All-Star.
His size didn't prevent him soaring through the air, winning ball over the heads of taller wing forwards.
The 2009 All-Ireland final was the scene of his most ostentatious show of toughness. After contesting a puck-out with Tipp's Benny Dunne, his opponent turned and drew his hurl across Tommy's head. While Dunne was sent off, Walsh merely got up and strode back to his mark.
He didn't even stick around to urge referee Diarmuid Kirwan to flash the red card.
How to be more like him: Place your helmet atop your head and allow your compadre to pick up a hurl and whack you repeatedly across the head. Drink plenty of milk.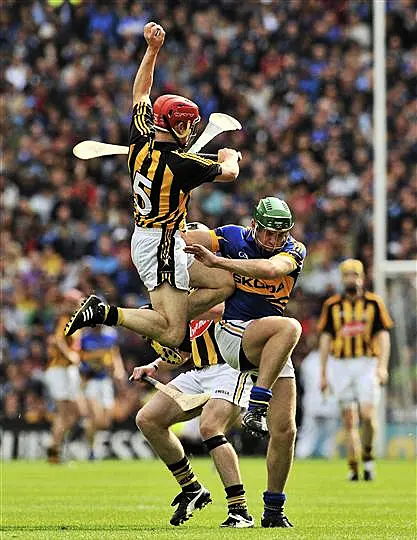 7. Peter Clohessy
During Ireland's victory in Cardiff in 2001, Clohessy found open country and galloped into space - uncertain terrain for a prop. Looking around for someone to give the ball to, he was challenged by the Welsh full back. Clohessy almost absent mindedly knocked him out of the way.
How to be like him: Don't be afraid of stepping into the unknown. Clohessy was the first Irish born international to travel down under to play Super Rugby. He played for the Queensland Reds in 1997.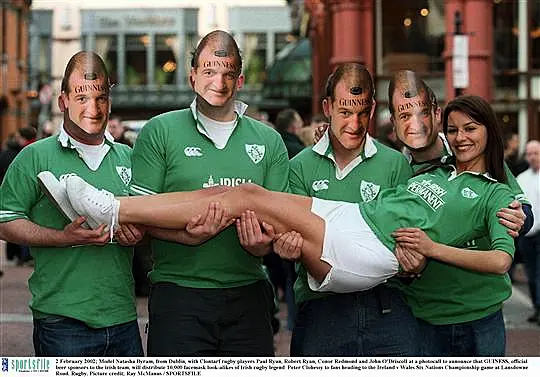 For more great training tips visit Avonmore Protein Milk's training hub here.