As Laois were on their way to landing the GAA shock of the year in O'Moore Park against Dublin last weekend, the half-time dressing-room speech referenced the absent soldiers who had toiled with the county and the need to honour them.
A man who was mentioned by name was Cahir Healy.
At the same time, the Laois dual star and inter-county veteran was approximately 700 kilometres away in a London gym rehabbing a ruptured cruciate and medial ligament injury. The animated tones of Jack Nolan on Midlands Radio blared through his headphones and Buff Egan's Snapchat clips flashed across his screen as he anxiously tracked match updates.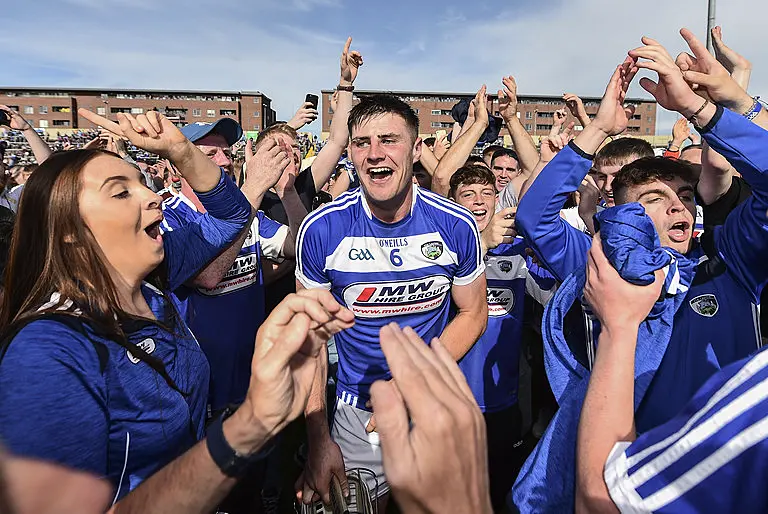 "It was nerve-racking. I just couldn't concentrate on what I was doing," he tells Balls.ie.
Ah, it was great. It's magic, particularly for people like Cheddar Plunkett, Pat Critchley, Brian Campion, James Young. These people who hurled and toiled with Laois. Pat Delaney and John Kealy in the county team doing kit man. It was great for them. They are around a long time waiting to experience a day like that.
At the same time, there was an unmistakable and understandable pang of envy. Since 2004, the 32-year-old has represented both the county footballers and hurlers. Success like last Sundays was a foreign concept and Healy was sad to miss it.
"Look, I'll be totally honest. I am jealous. I am not going to tell you any different. I hurled and played football with Laois for a long time and I didn't really get a day like that.
"I am jealous but that soon turns to… I know most of the players. Mark Kavanagh, Paddy Purcell, Enda Rowland, Ross King. You are delighted for them. The feeling of jealousy is well gone and I'm just thrilled for those lads. They deserve it.
"My mother was at it and I spoke to her afterwards. She thought it was brilliant and she stayed in O'Moore Park for a long time after the game. She followed me everywhere and sure, she only had hammerings and hardship."
That's where the positivity ends. On a personal level, the Portlaoise man remains out of action for the considerable future. Last December he rejoined the senior footballers after several years spent with the hurlers. For their first challenge game, John Sugrue took his side to his native Kerry.
"It was my first challenge game after coming back. 15 minutes in Paul Geaney fell on my leg going for a 50/50 ball and bent it the wrong way. That was the end of that comeback. It didn't last too long."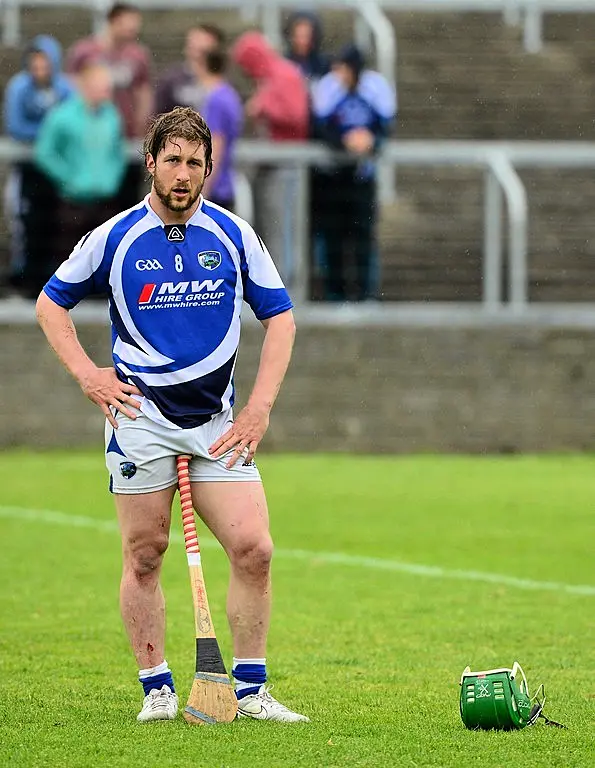 The original plan was surgery on one ligament and rehab on the other. That didn't work out and he was back under the knife again last month: "It feels like I'm back at square one..."
Along with his personal concerns, he's got collective ones too. The Laois man doesn't want to discuss one great game but a pressing issue facing the entire game.
The gradual separation from GAA grassroots has been inextricably entangled with the sport's increasing professionalism. It has not so much infiltrated the association as it has overpowered it.
Days of avant-garde amateurism are gone. Healy experienced the last of them. It's a new landscape now, headed in a direction he foresees as disastrous.
"We are the watchmen on the Titanic, on a slow march towards a disaster. We are not looking down the road where this is ending up. In my time, I'm playing senior since '05- it's become more and more. The players are giving more so they start demanding more."
"There is no county manager who will come in and say 'we will row back on all of this and only train two nights. Lads take a night off and go back to your clubs.' The only way you will row it back is to flip it on its head. Everyone should become a club player again and then after that, you are a county representative. You go in with the county just before a game."
"County managers can't train them five times a week before a game and that's the only way out. We are on a slow march towards semi-professionalism. Once we hit that stage it is all over for the GAA.
"Our unique selling point is our amateurism, our community base. A local community-based organisation that promotes Irish values. That is what we are supposed to be about. If we go to semi-professional we're not that anymore. We are a money-making business and driven by that."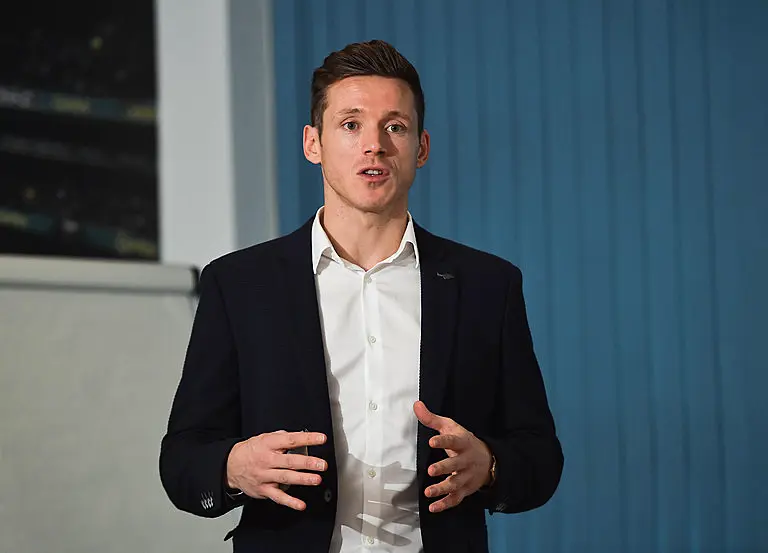 For Healy, GPA CEO Paul Flynn's recent claim that consistent surveys of their members indicate they are in favour of some form of pay-for-play was a particularly distressing message. The advent of such would kill the volunteer spirit that has been the backbone of the association.
It must be avoided at all costs.
The whole thing will collapse then. If it comes to that, we are screwed. Laois supporters were running on the field to hug their neighbours, friends, people who mean a lot to them. If you go semi-professionalism, those people on the field are doing a job.

You look at them in a different light. You don't look at your neighbour representing everyone. It became 'ah he is doing it for a lovely wage packet, five grand. Isn't he lucky!'

It will change the entire ethos of what we are about.

I'm in London nine years now. I live in Richmond here. I don't live in a community. Nothing binds the town together. Nothing unites us. It is every man for himself, a rat race. Nothing binds it. Rugby doesn't do it, football doesn't do it. GAA does it in small villages and towns in Ireland. I'm outside looking back in and I think we are going down a dangerous road.
Cahir Healy speaks with a forthright passion. He's aware of the nuances around the debate but is adamant that steadily and surely, members everywhere are falling into step. Everyone, including himself, in a march towards a catastrophe for clubs and community.
"I am a hypocrite. We are walking into semi-professionalism and we are going to destroy the GAA, but I have full intentions of going back and doing the training six times a week. Watching every morsel of food that goes past my lips and doing extra ball sessions. I have full intentions of doing that because I want to represent Portlaoise and Laois. I'm proud of doing that.
"But we need to look at the bigger picture, those people who filled out that GPA survey were just thinking 'wouldn't that be brilliant, do what we do and get an extra few pound.' I am on the outside, I train on my own. I'm not in the bubble."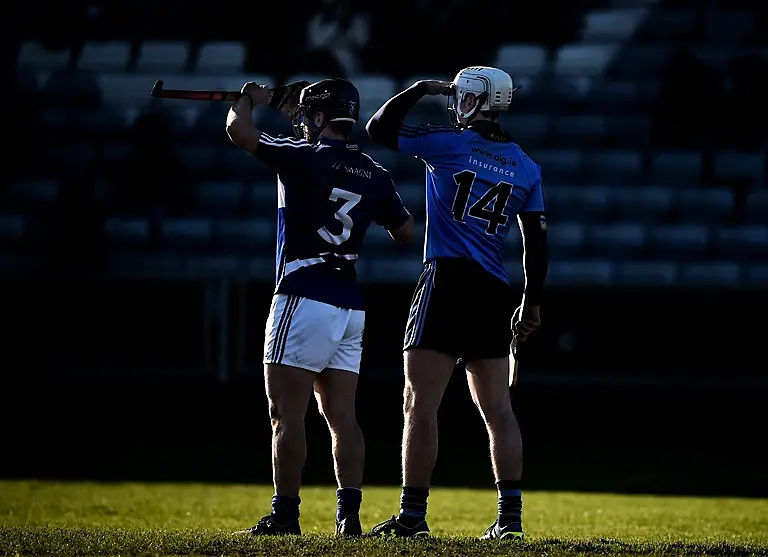 He knows the game's real worth, but what of its cost? Inter-county team expenditure first crossed the €20m hurdle in 2007. By 2017 the collective figure had surpassed €25million. On top of that, you've undisclosed payments and discreet offerings to cover various executions.
Immediately you see the trend. Immediately you see the problem.
Is a model with ever-spiralling annual budgets, reliant on extravagant fund-raising drives, generous donations and prestigious gala dinners sustainable?
The costs are phenomenal, county boards are under savage pressure to fund these teams. I mean 25 million a year. In a year! That's spent on the preparation of county teams, that's an average of 13 grand a player. This is not sustainable. Where will it stop? What if the goodwill of rich sponsors dries up?

What if there is a recession? If there is a dip and we can't find the funds to pay for this stuff? Is the current structure sustainable? Do we even care?
That's the price, then there's the product. Is it about promotion or a need for profits? Healy sees a good hurling structure overtaken by elitism, with the fact that a team can't be relegated from the Munster championship but can be from Leinster a case in point.
"The situation with no Munster team getting relegated is a farce. It's a disgrace. The people who voted that in and came up with that idea should be ashamed. That was an awful thing to do.
It doesn't matter if you had a play-off and the Munster team won every year. They put in a thing where there is a different rule for one group to the other teams competing in the same competition. How can you start a competition, this five can get relegated but this five can't. That's beyond belief. Why do they matter more?

Are we trying to build hurling around the country or just have nine competitive teams? Is everything about that select group?
So you've got a sport with increasing costs but stagnant in growth. The same historical counties playing a more costly game. This is a game Healy loves and one he is desperate to save.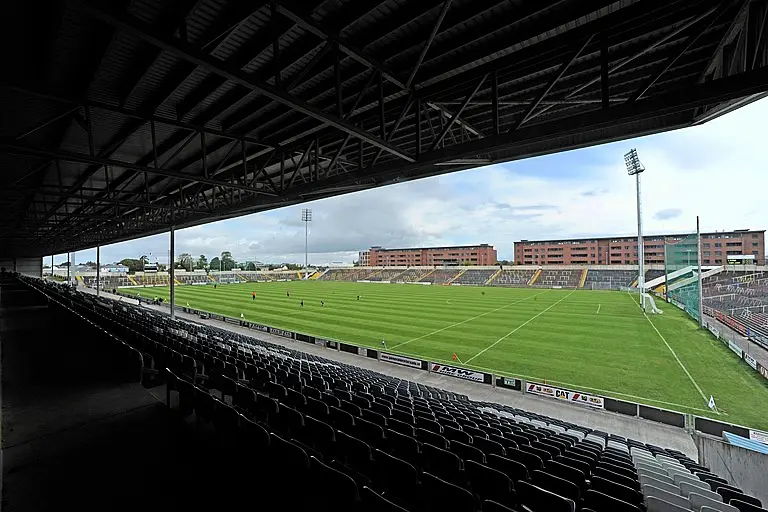 "It's like (Carlow hurler) Paul Coady said. The same old teams still compete at the top and no more. Is that not a failure? We have not grown this game. That is a massive failure for us as an organisation. Hurling is such a minority in so many places."
Healy's cynicism at the current situation is obvious. His voice betrays a little weariness at the landscape. Last Sunday's victory simultaneously shows the potential in Laois and the problem.
Success does not breed success, not in this racket.
We got to a Leinster final in '85. If that was the case we would have got to another one. We would have got to one in the 1990s because those kids saw it in the 1980s. We didn't strike while the iron was hot. We didn't have the structures.

Sunday is a selling point. It's only a selling point now. We need commitment and effort to back it up.
This Sunday Laois will travel in their truckloads to Croke Park for an All-Ireland quarter-final against Tipperary. It's an outing and occasion the county sorely needs and no more than they deserve. But that should be a departure, not a destination. The start of something instead of the end.
Barring a miracle, Eddie Brennan's outfit will exit the Championship and their 2019 summer story will be told. But for Cahir Healy, its legacy should be not merely what it achieved but what it instigated.
A focus on the many, not the few.
"In my championship debut, we beat Dublin by four goals. That was not a shock. We were on a par. 15 years later Laois beat them and the whole country is talking about it and it is on RTE News.
"Look, it's brilliant Dublin have risen so high that Laois beating them is such a shock but do we want to get the next county up and the next county after that? We are nearly turning it into a spectator sport. Let's package up the best teams and get them to play each other loads of times. The focus should be on the tenth team coming to that level.
"This shouldn't be about an elite minority, it should be about all of us."