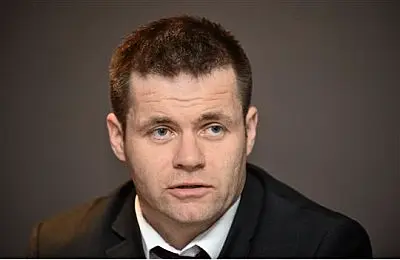 The GPA is very open to the idea of counties amalgamating in the future.
A couple of weeks ago, Aidan O'Shea suggested it was inevitable that counties would amalgamate at some point in the future, whether it takes 20 or 30 years.
And now GPA President Dessie Farrell has refused to come out and automatically rubbish the idea, the usual respnse that is meted out to radical ideas in the GAA. He told the Irish Times that:
I think over the next decade it'll be very interesting to see what does happen. You would think that there could be grounds for an amalgamation of counties in certain areas.

Now that would be red rag to a bull for a lot of people and ultimately you can't impose anything on an individual county or a number of counties in that regard. It has to be of their own volition and there has to be an appetite to do that and you may get to a place where there isn't one even though logically and practically it might seem like the thing to do.
This kite has been flown sporadically before. Two years ago, another Mayo midfielder, David Brady reacted to Leitrim being slaughtered 4 - 22 to 0 - 10 in Castlebar, by saying they should think about amalgamating with Longford. This annoyed some Longford supporters, who had just watched their team dump Laois out of the Leinster championship, but some were intrigued by the idea.
The GAA has traditionally thrived on parochialism and age-old loyalties and the idea of cobbling together new counties from scratch would be anathema to many people. The amalgamations that were foisted on Welsh rugby ten years ago haven't exactly been a success. But how much of that is down the poor performance of the regions and how much is down to the attachment to their storied old club sides?
Given that the county boundaries were drawn up a few hundred years ago by civil servants in Whitehall with knighthoods and land, maybe the GAA should ditch them and re-imagine some of their own. What do you think?