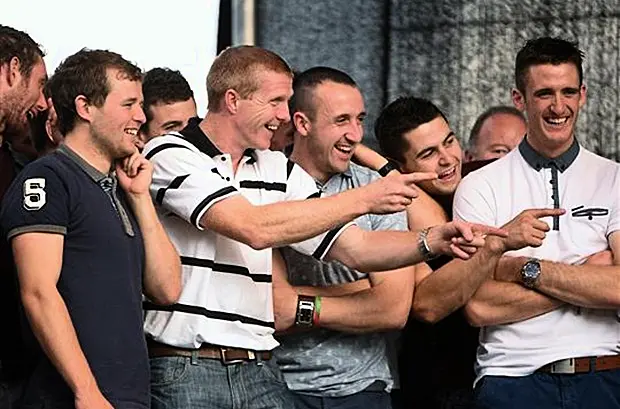 They seem to throw out great hurlers on some sort of conveyor belt down in Kilkenny and this photo proves it.
King Henry picked up his tenth All Ireland title last Saturday, while goalkeeper Eoin Kelly picked up his first. 11 years and nine All Irelands separate the pair but their history runs much deeper. As Eoin pointed out on Twitter today.
14 years ago I got a visit from this man with Liam Mac, last Saturday I helped him win #LaDecima #10 #LongLiveTheKing pic.twitter.com/kesDgR0gEm

— Eoin Murphy (@eoinscruff) October 1, 2014
Side note; what the hell is Eoin Murphy doing up at 6am the week after winning an All Ireland. I hope to God he was only going to bed at that stage.