There is nothing better than a good jersey, but what is the cream of the crop when it comes to the best inter-county GAA jerseys for the 2021 season?
The championship is a matter of weeks away, with every team now having released their jersey for the new season. What better time to rank them all?
We have ranked every county's jersey for the 2021 season (with the exception of London and New York), with some absolute belters included.
2021 Inter-County GAA Jerseys Ranking
32. Fermanagh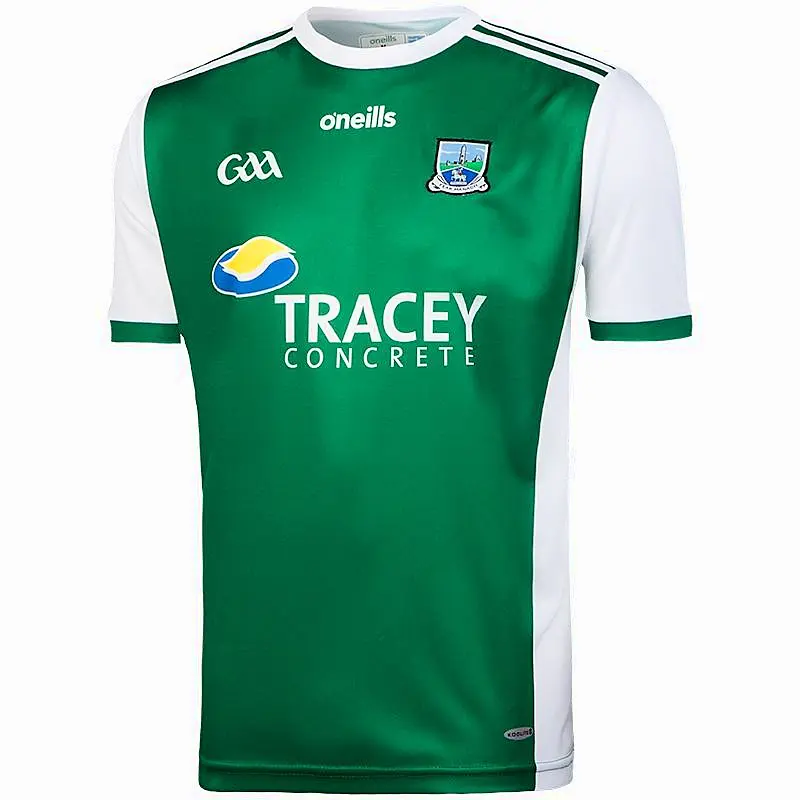 With the same jersey as last year, Fermanagh remain in the same place in our rankings: dead last.
31. Donegal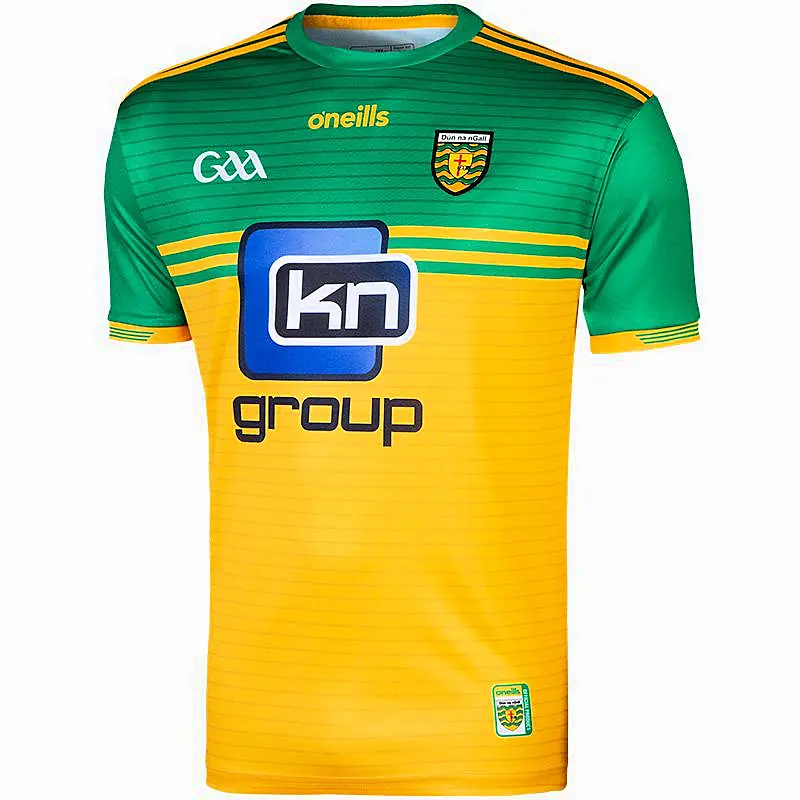 Donegal have had some cracking jerseys down through the years, but this isn't one of them.
30. Leitrim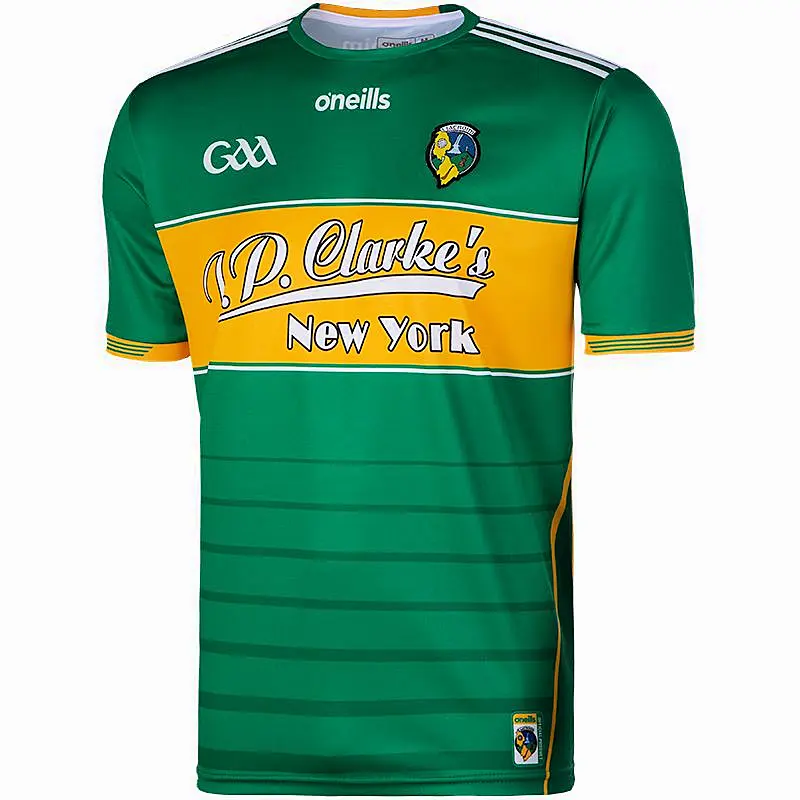 The use of the colour scheme leaves something to be desired.
29. Carlow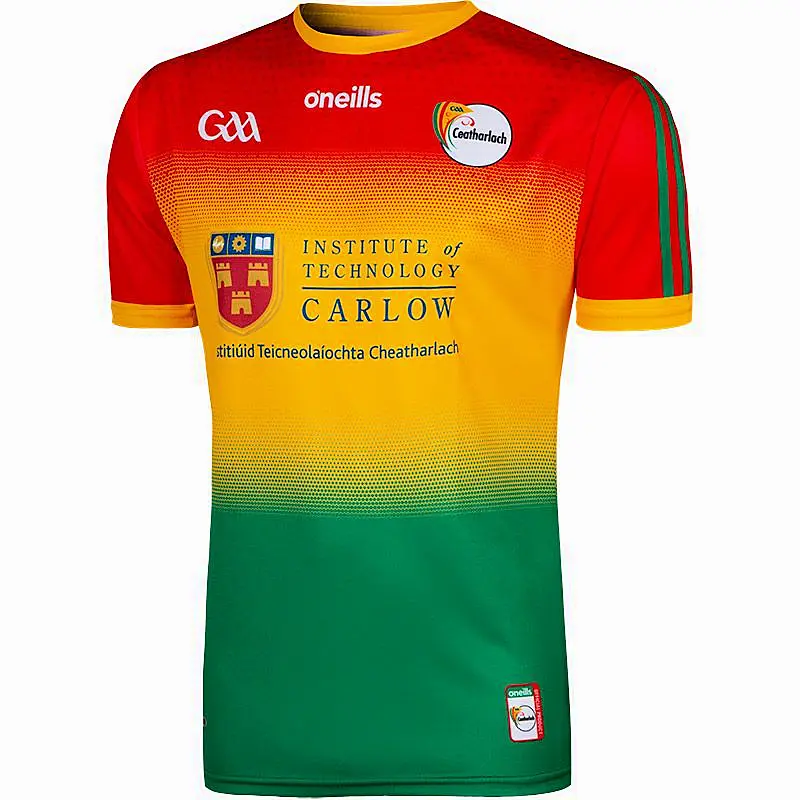 Ice lolly or GAA jersey?
28. Longford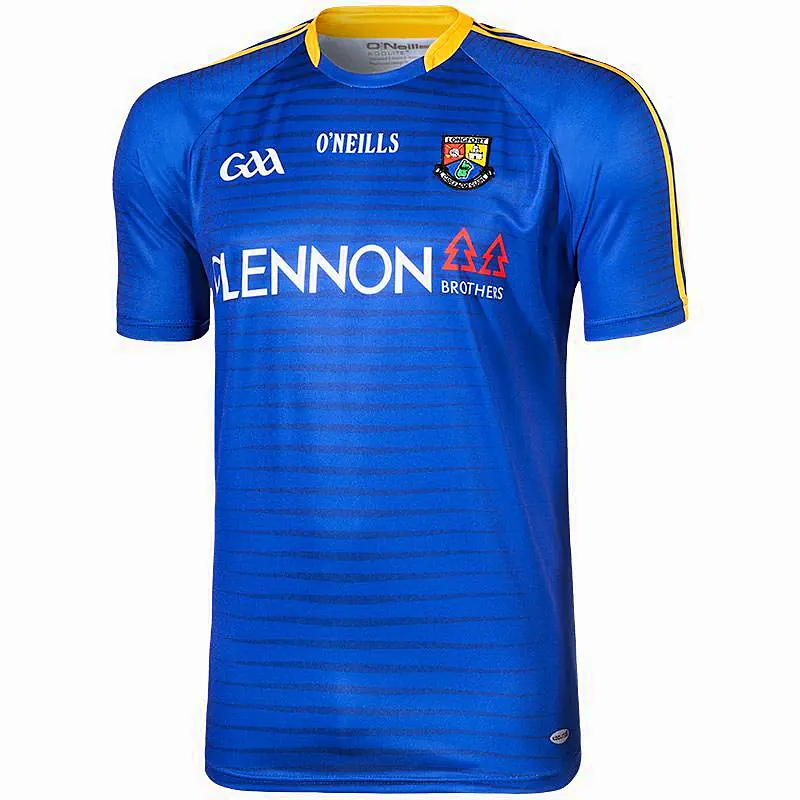 It's just a bit boring.
27. Roscommon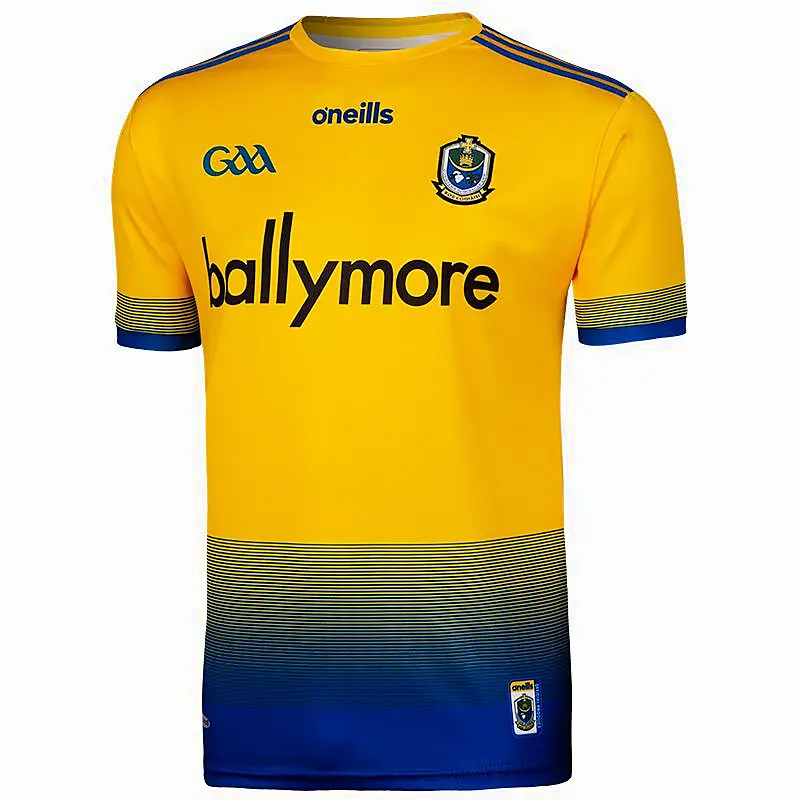 The faded design is a bit odd, especially when couple with the blue shorts.
26. Westmeath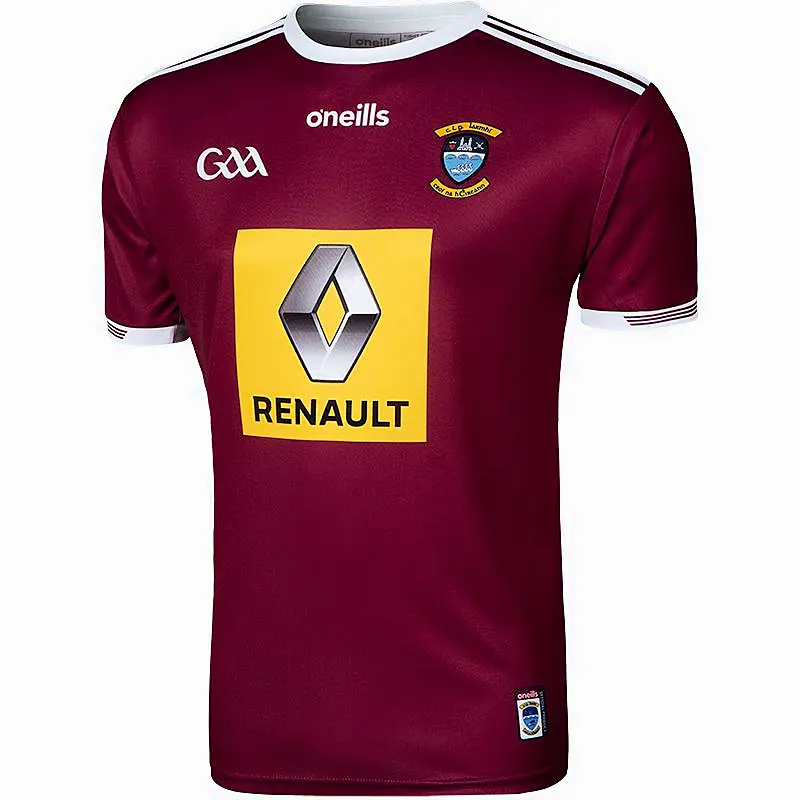 It's been a good few years now since Westmeath have had a decent jersey.
25. Laois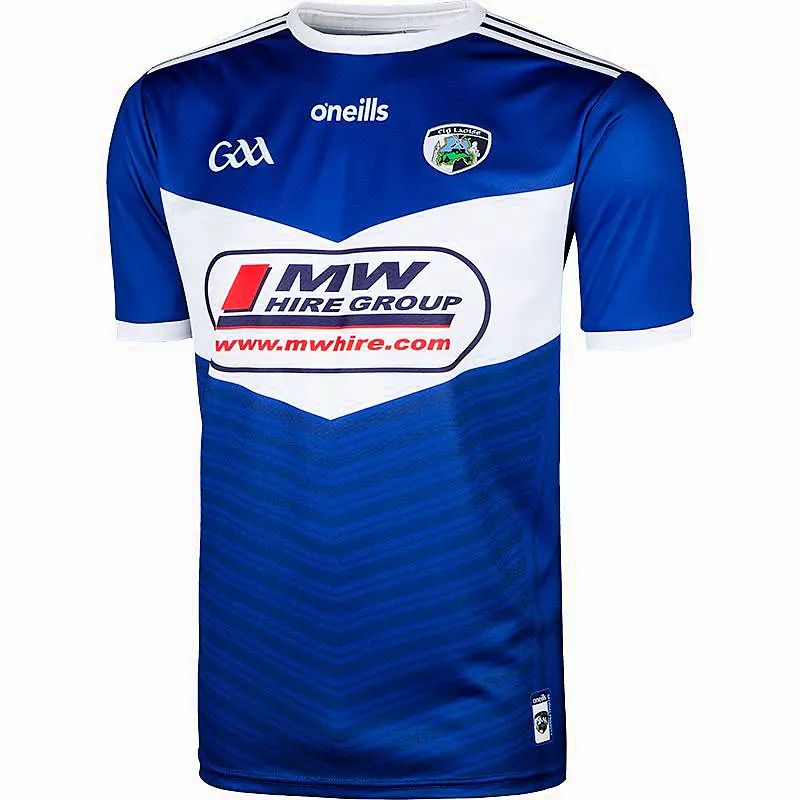 Laois have had much cleaner efforts down through the years.
24. Meath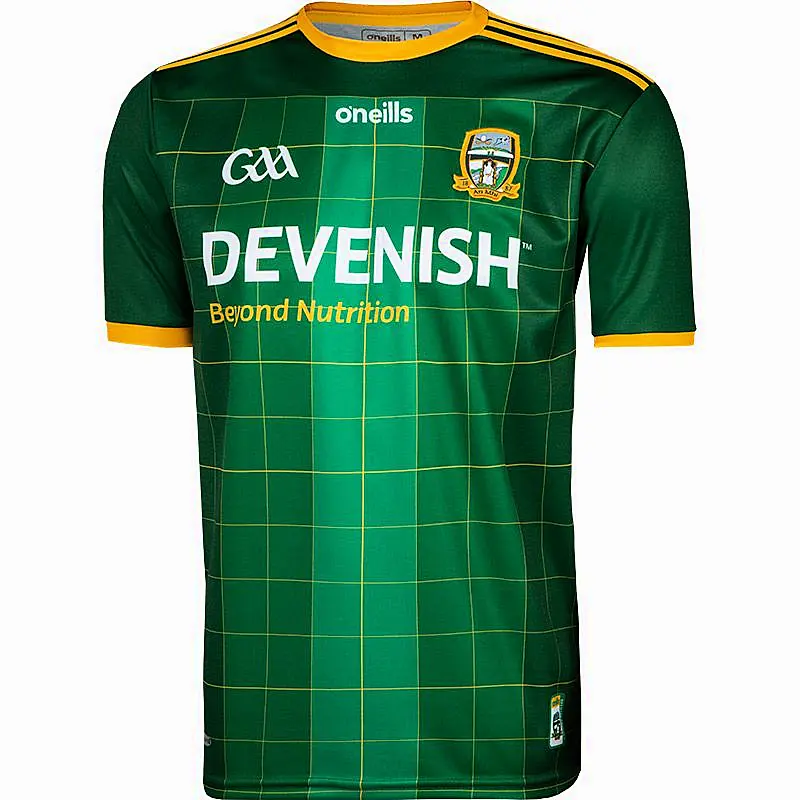 It's definitely something different, although not necessarily in a good way.
23. Antrim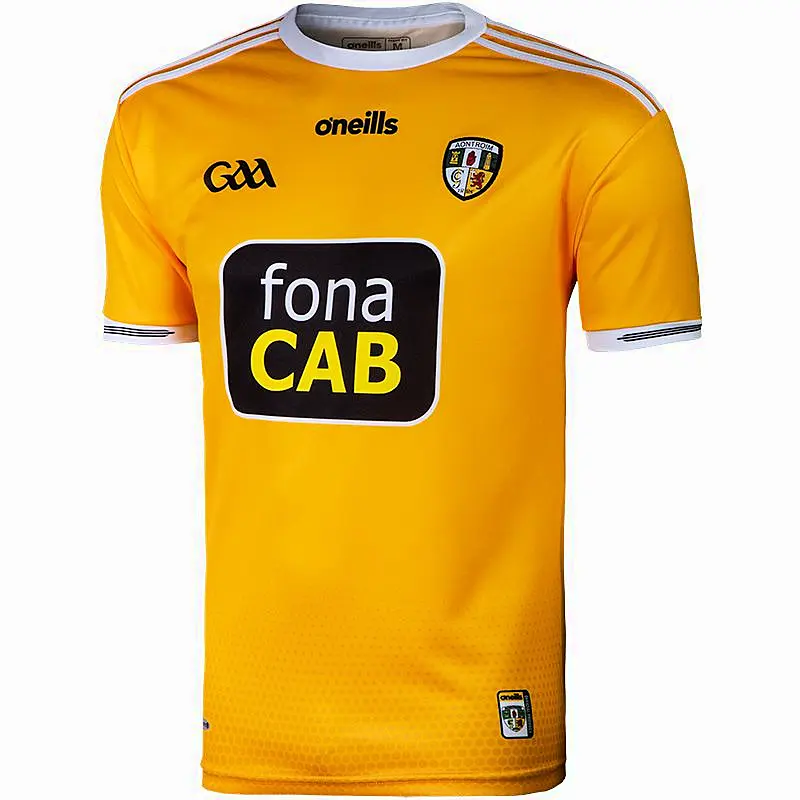 The Antrim colour scheme has plenty of potential, something that wasn't quite reached on this occasion.
22. Louth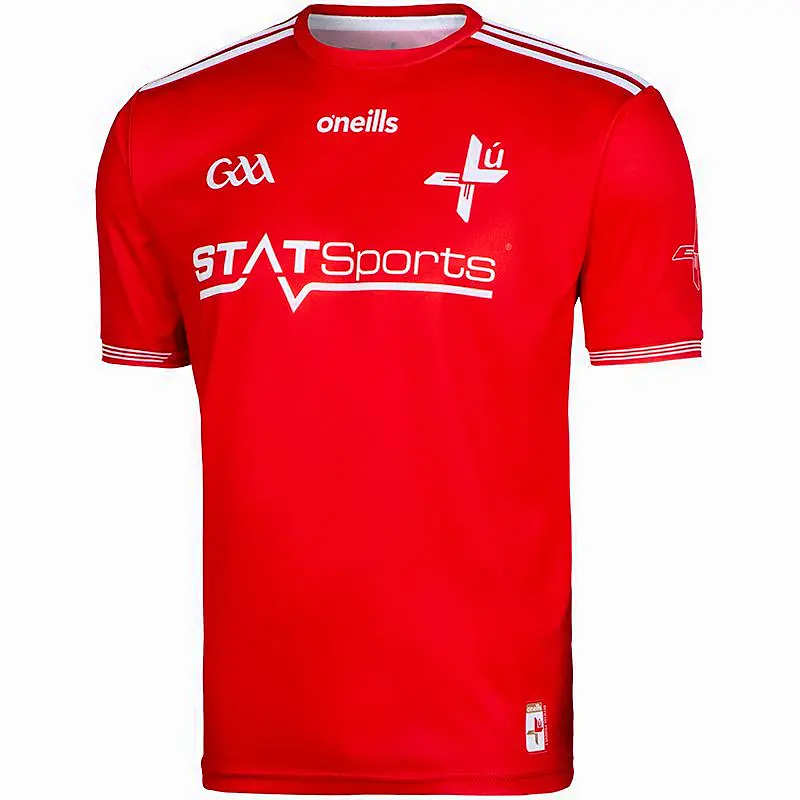 A little bit more of a white trim would have made a big difference to this one.
21. Cork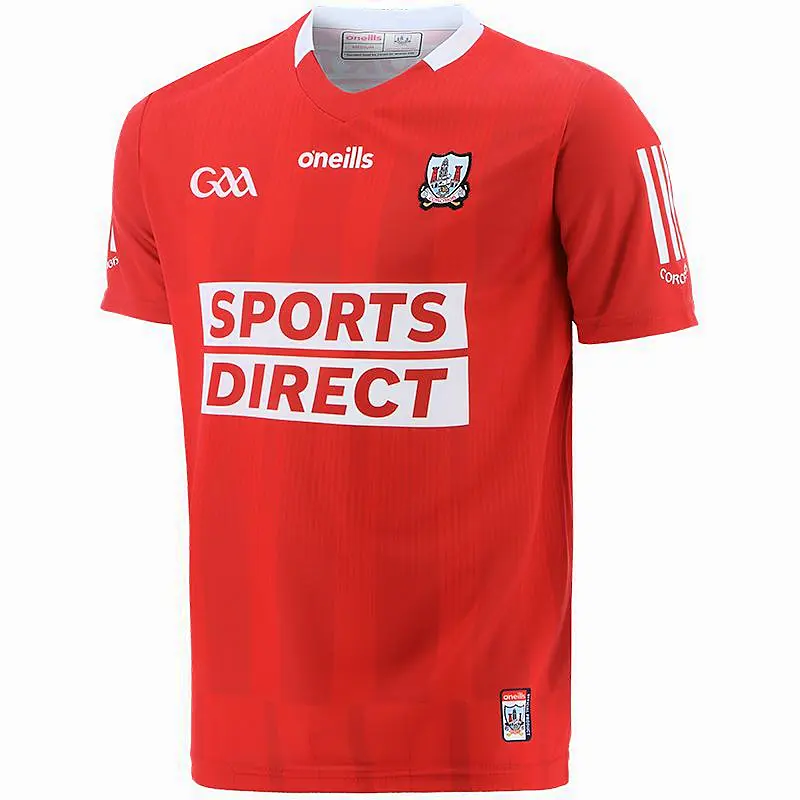 A massive improvement on last year for Cork, though we'd have just liked to see a bit more white in the collar and shoulder region.
20. Wicklow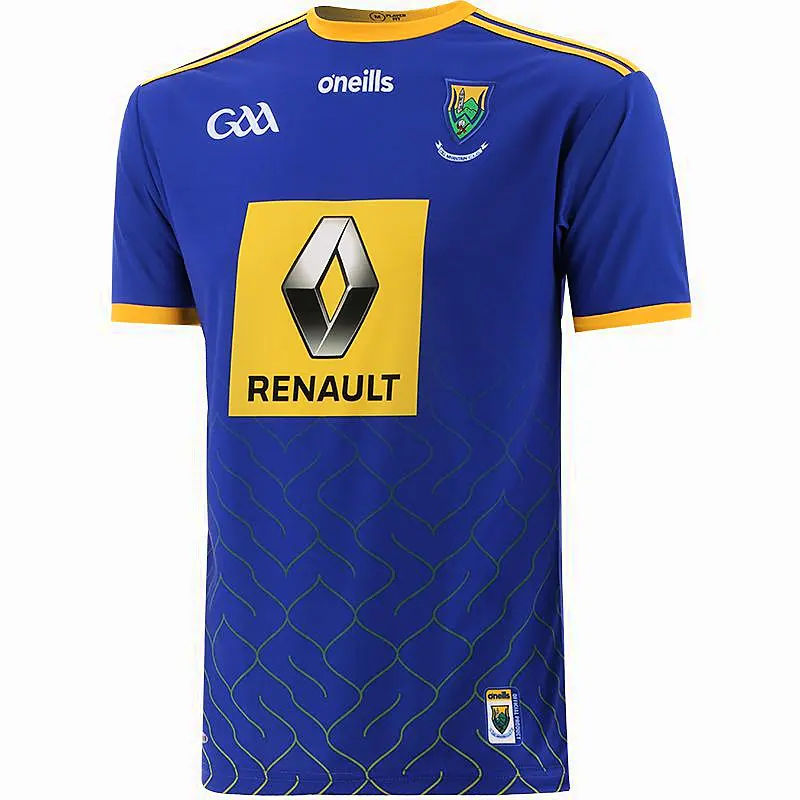 An improvement on recent efforts from Wicklow.
19. Armagh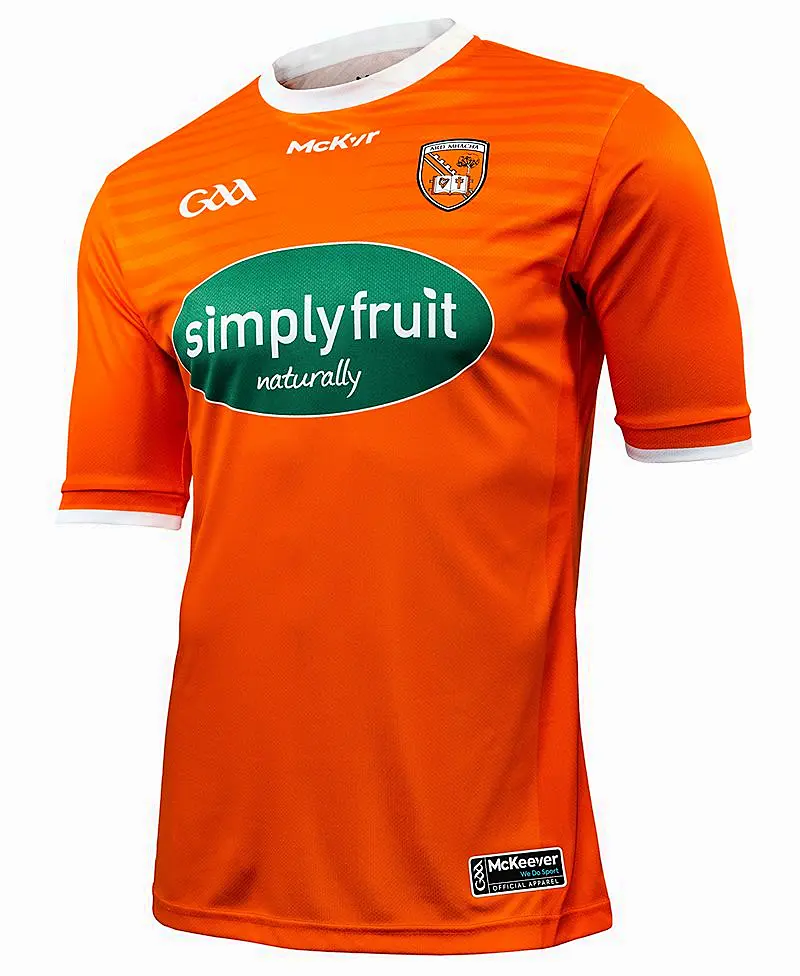 One of only two counties not to have their jersey manufactured by O'Neills, this Armagh effort is an improvement on recent years.
18. Dublin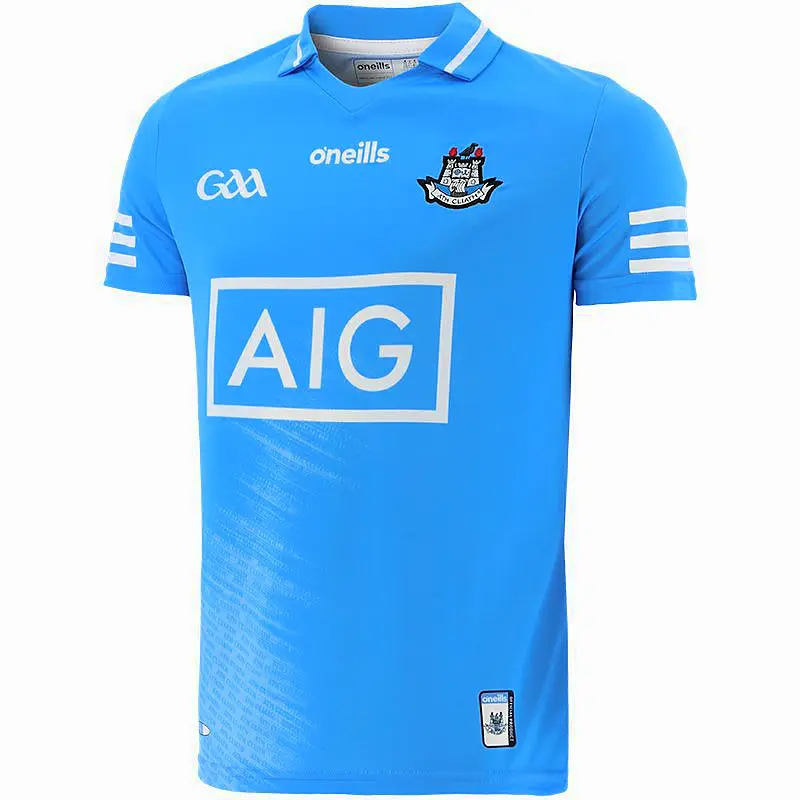 A bit of a let down by Dublin's standards.
17. Sligo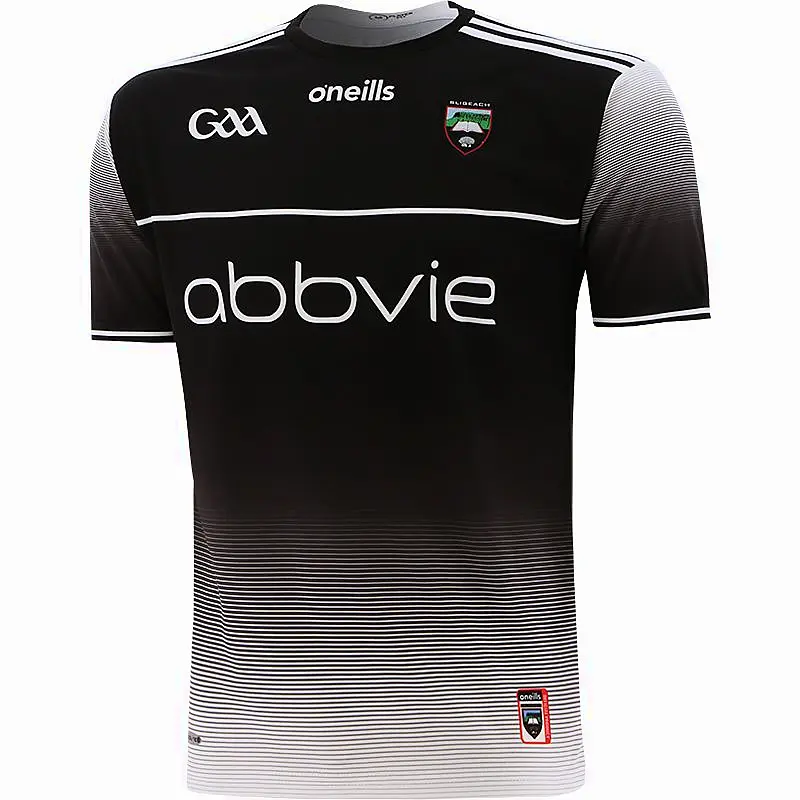 This is a decent jersey, but there's just something missing for us.
16. Galway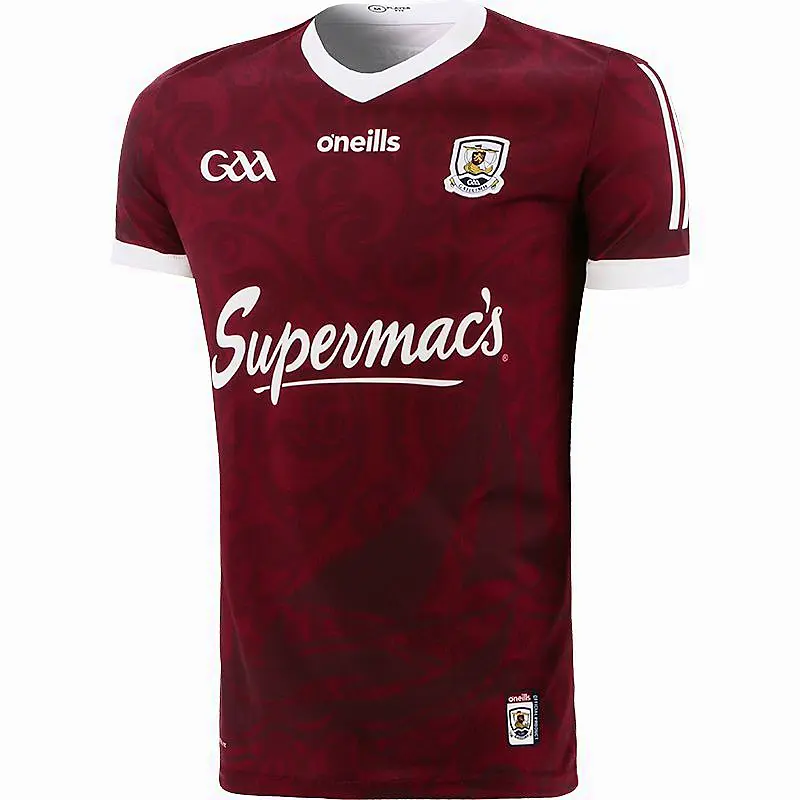 Not bad.
15. Down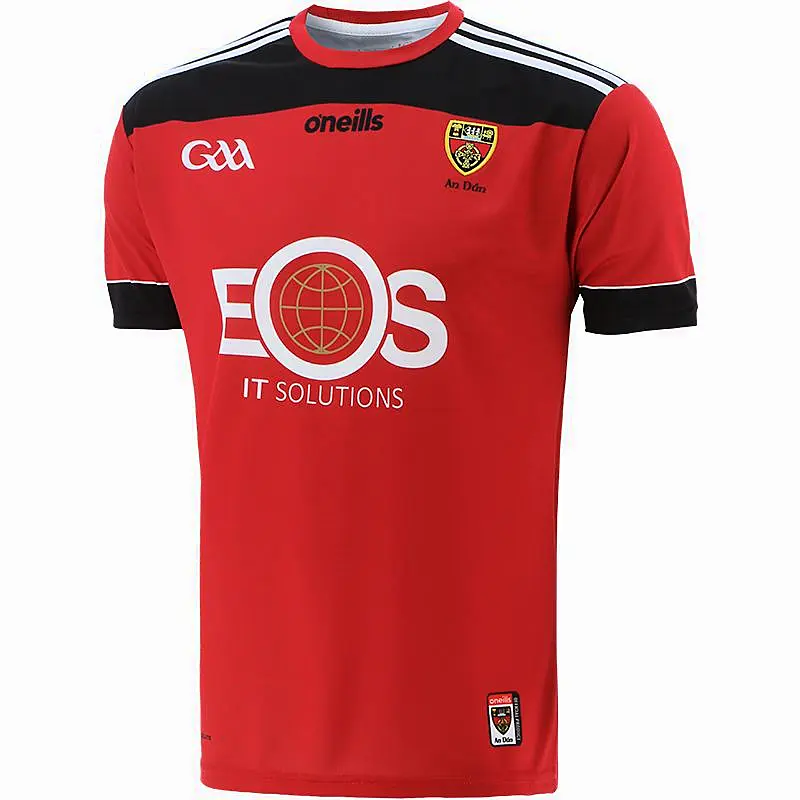 This a big improvement from last year's Down jersey.
14. Waterford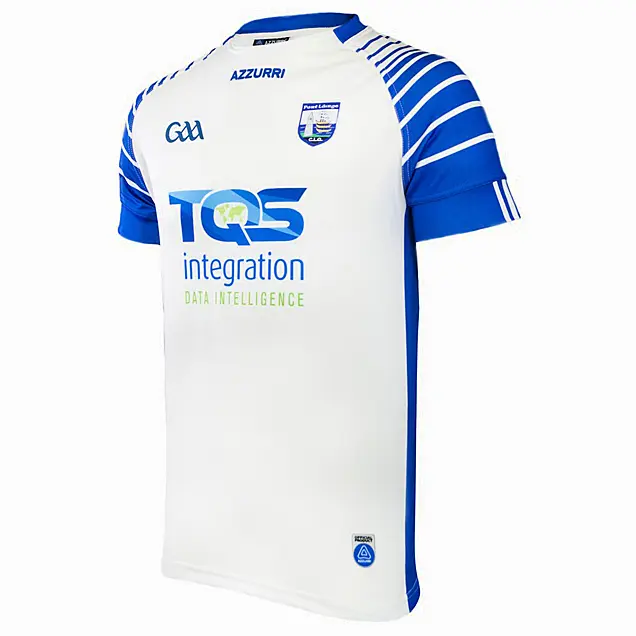 The other county to steer away from O'Neills, this is the same Waterford jersey as last year.
13. Kildare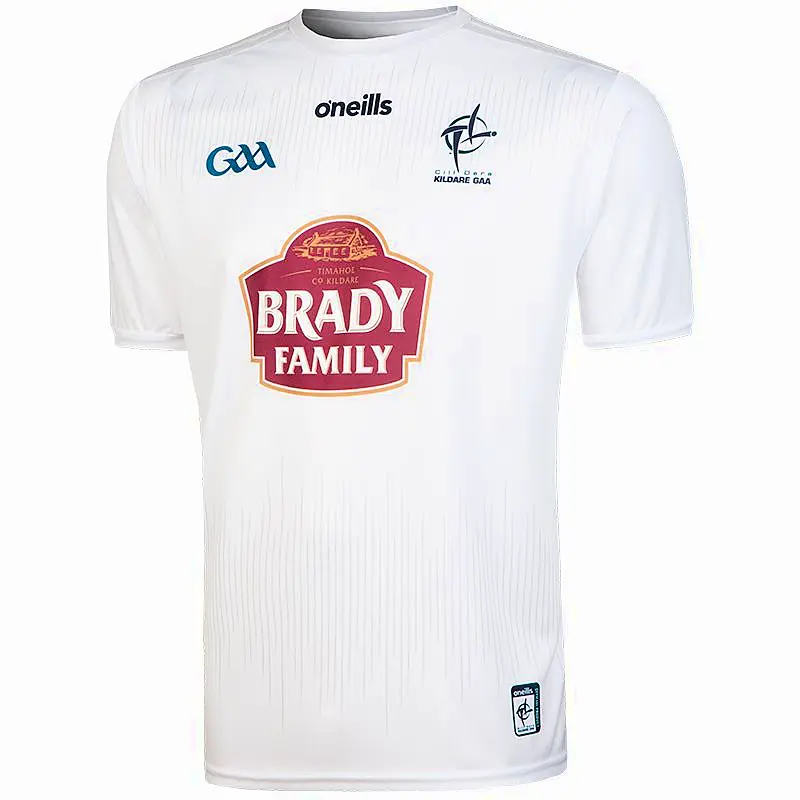 We're stepping things up a notch now. It's hard to mess with a Kildare jersey, with this a clean effort.
12. Clare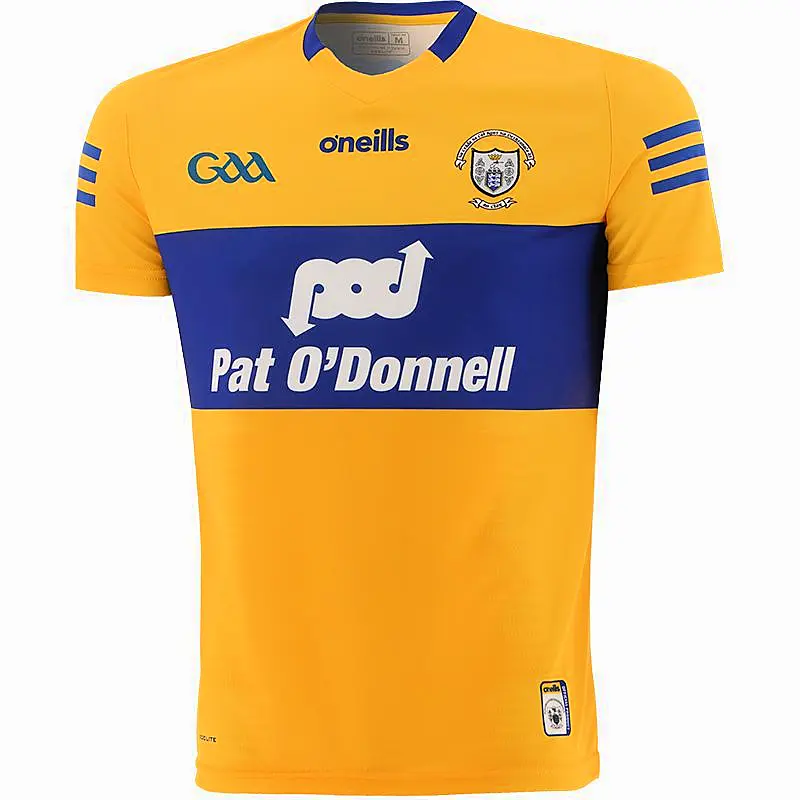 You can always count on Clare to produce the goods.
11. Mayo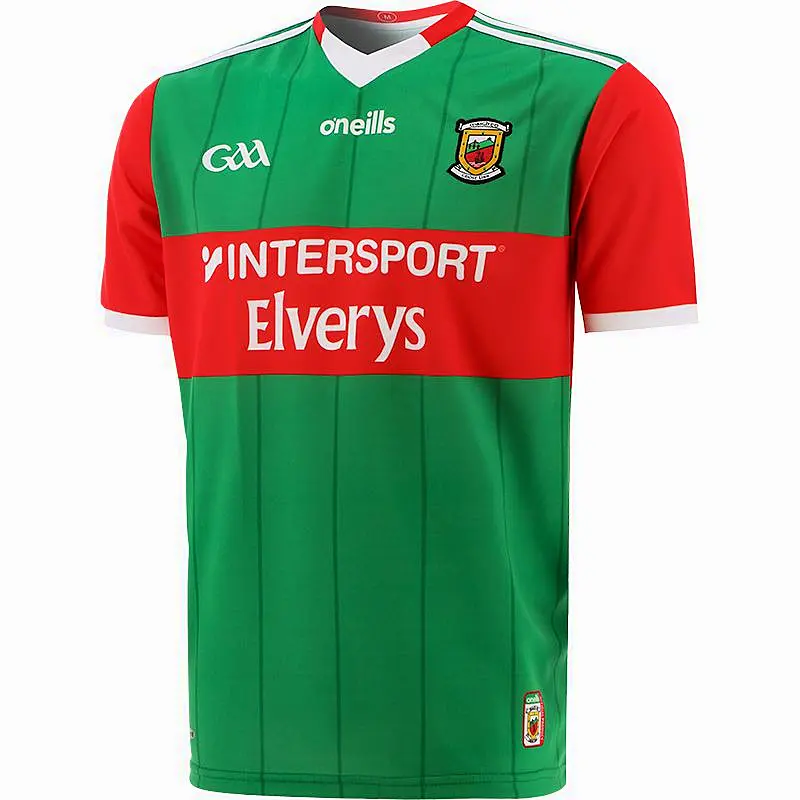 This Mayo jersey has split opinion, but we're big fans.
10. Tyrone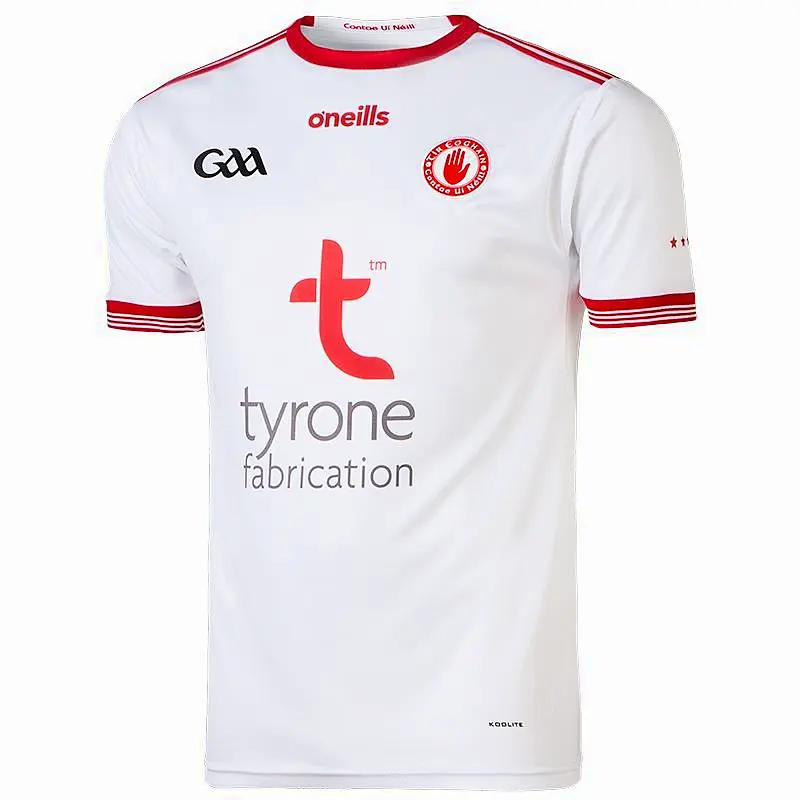 A beauty.
9. Cavan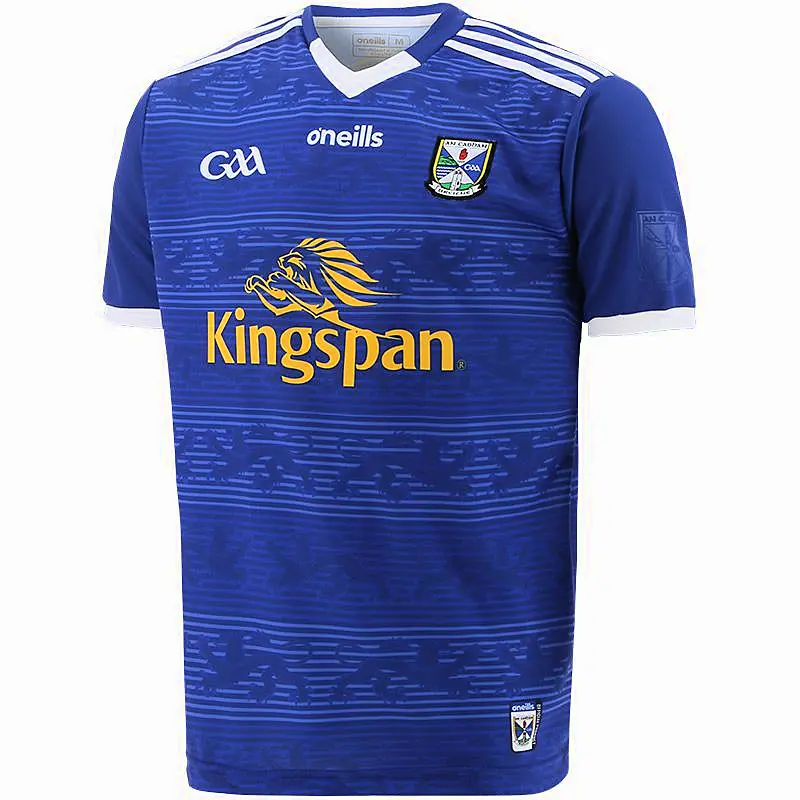 This doesn't quite hit the heights of last year's Cavan jersey, but it's a real looker nonetheless.
8. Tipperary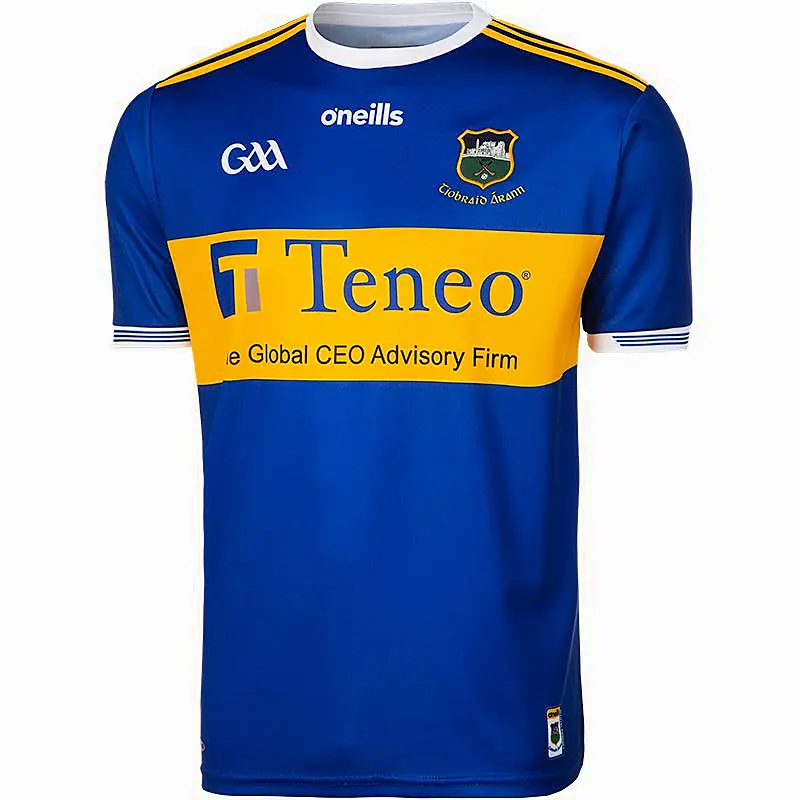 A classic look for Tipp.
7. Offaly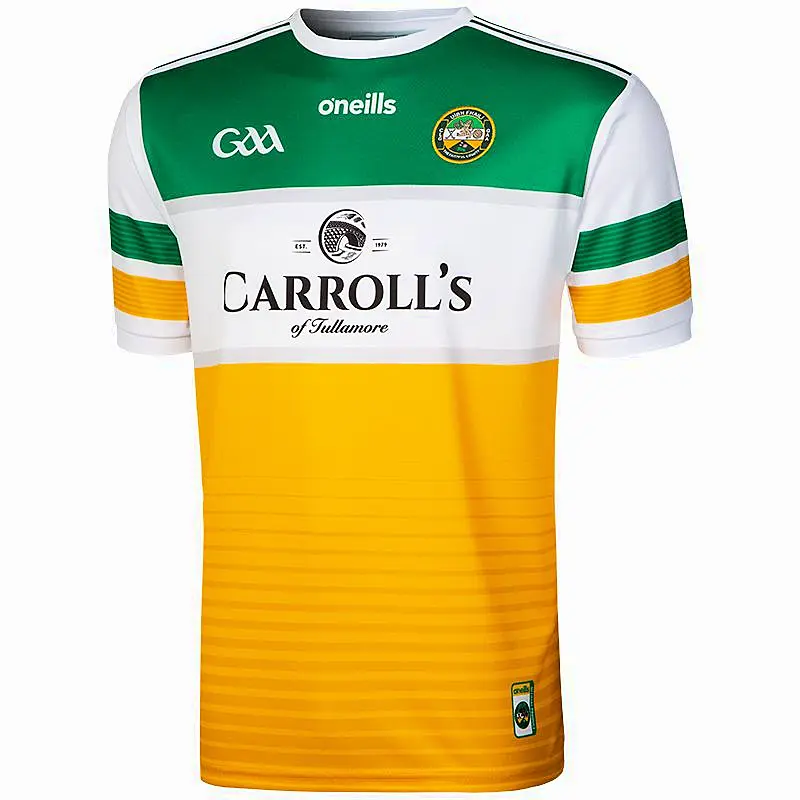 This is a real stunner from Offaly, something that hasn't always been the case in recent years.
6. Derry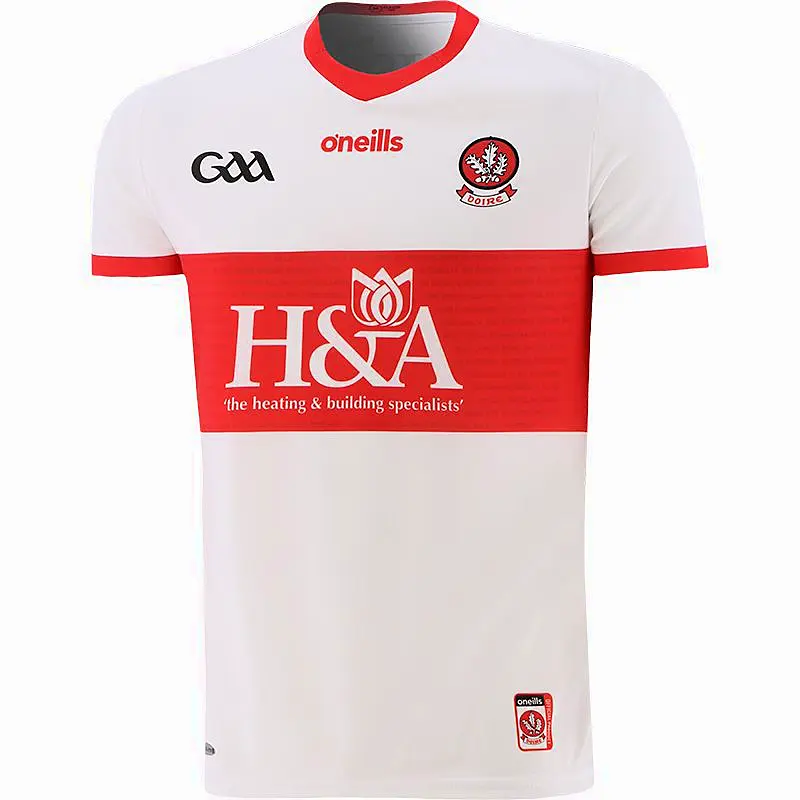 Now we're getting into the big hitters. This is a class jersey.
5. Kilkenny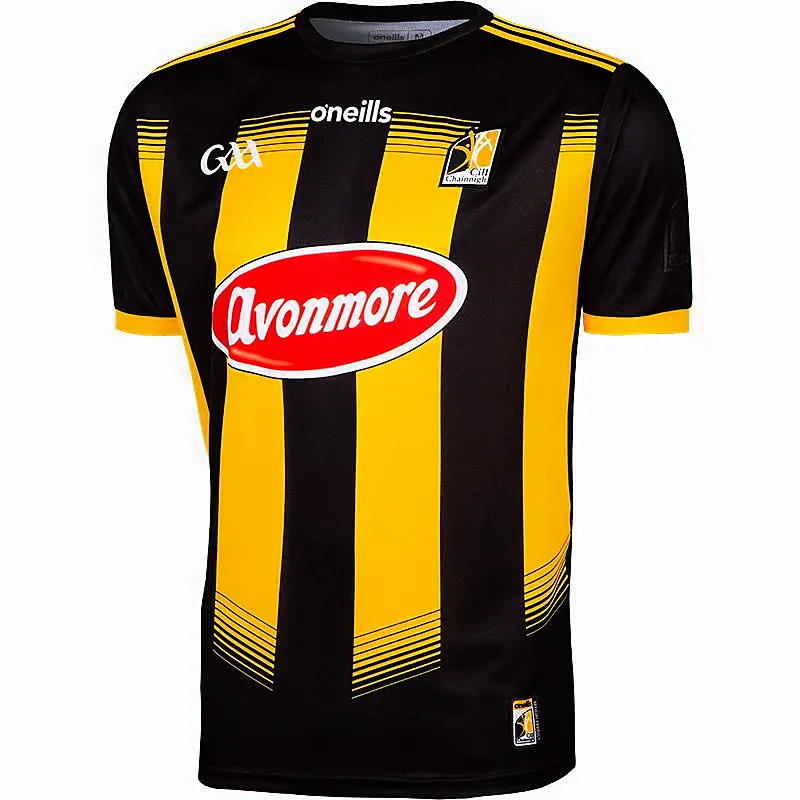 Another classic look, it's hard to beat any effort from Kilkenny.
4. Kerry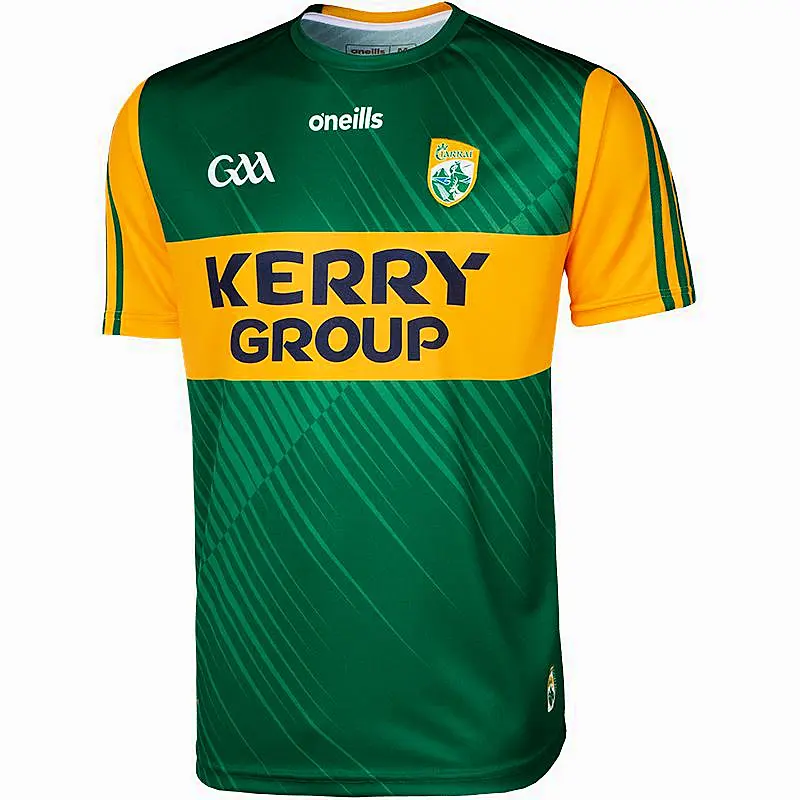 This may be the second year Kerry have used this jersey, but it's still just as eye-catching.
3. Wexford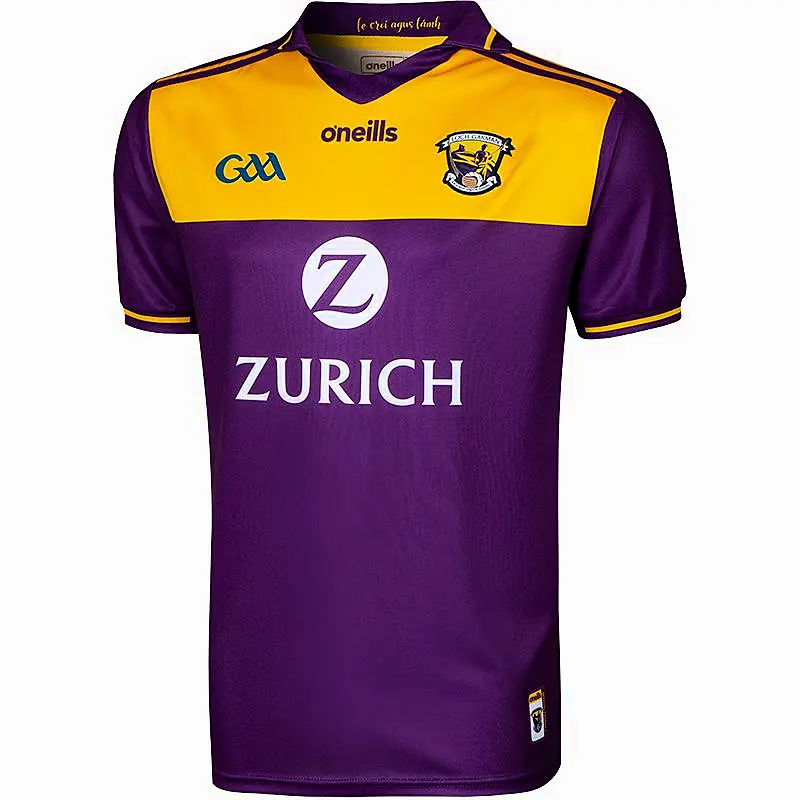 Wexford come up with a nice jersey more often than not, with this effort amongst their very best.
2. Monaghan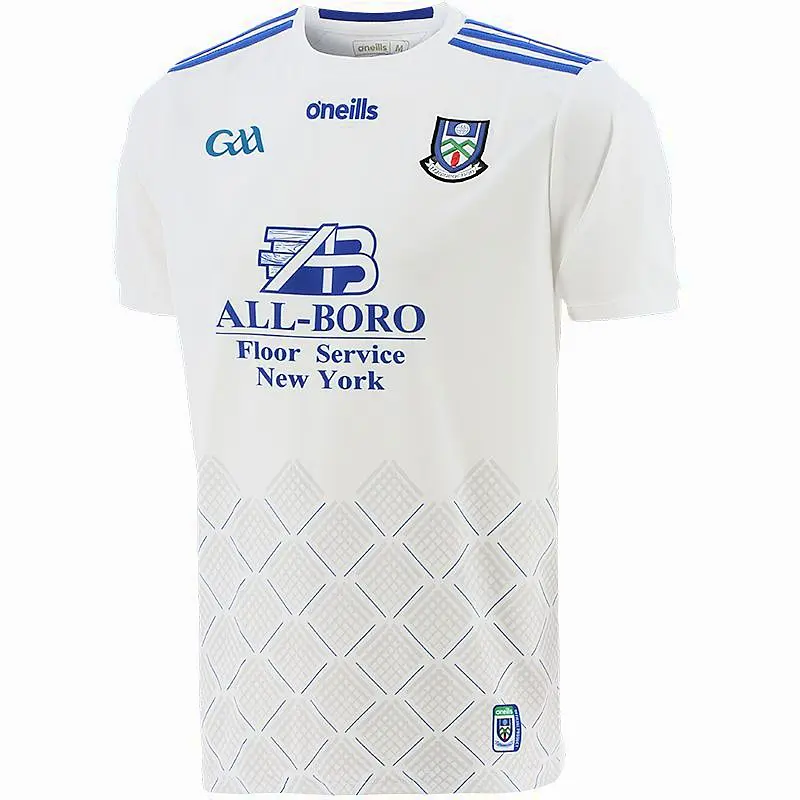 An absolute stunner from Monaghan, a county who already had a very high standard set in previous years.
1. Limerick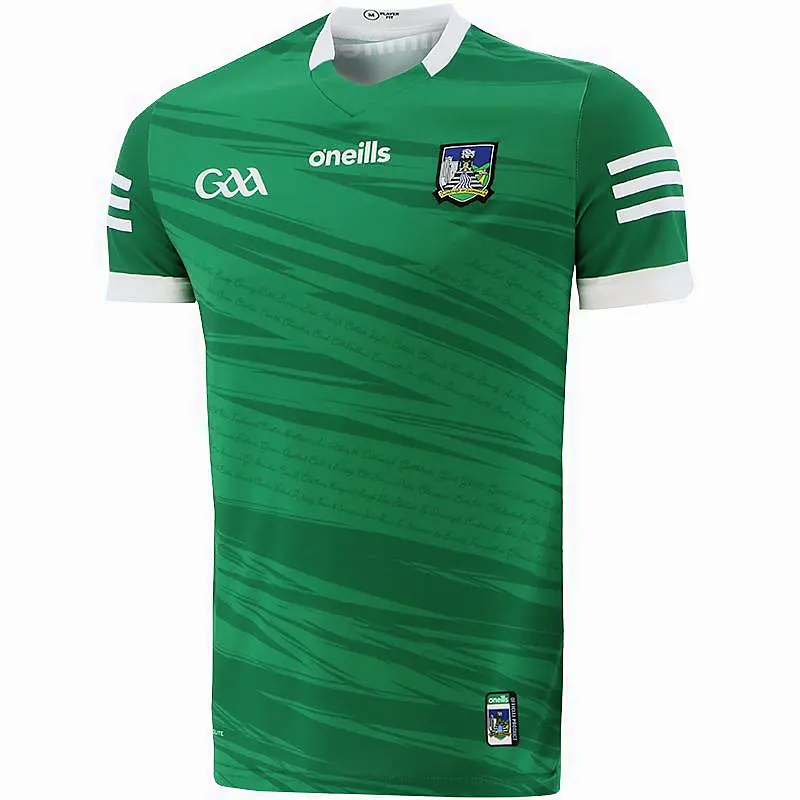 The clean-cut sponsorless look on this is fantastic, with the faded design adding a bit of something extra. A jersey fit for All-Ireland champions.