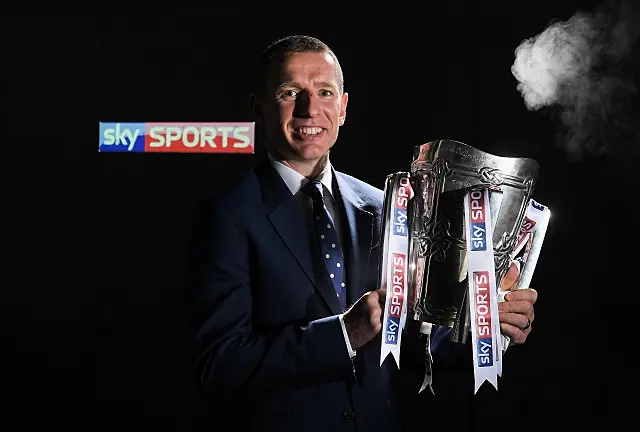 Like it was in 2005, this year's All-Ireland final day will be a momentous one for the Canning family, and not just because Joe Canning and Galway are aiming to win the county's first All-Ireland senior hurling title in 29 years.
Jack Canning - Joe's nephew - will line out for Galway against Cork in the curtain raiser, the All-Ireland minor hurling final.
It elicits a little bit of deja vu for the Portumna family. 12 years ago, Ollie Canning played at corner back for Galway as they fell by five points to Cork in the senior decider.
Earlier in the day, Joe had scored 1-3 for Galway as they beat Limerick in the minor game to claim the county's second consecutive title at the grade.
We've had that in the household. It's a bit different this time with Joe being Jack's uncle. Myself and Joe — brothers, so it was a big day.

It was a day that we enjoyed the build-up to it. That's what you have to try and do.

For me personally, I really enjoyed everything that came with the game; being out on the field earlier, the parade, the full house in Croke Park, the noise and everything else that goes with it.
Despite Ollie Canning being on the losing side, he said it wasn't hard to be happy for the younger players. 'I had to get over my own match, but I was delighted the young lads had got through on the day. The same applies all the time. I was the type of guy who looked at it, we weren't good enough and that's it,' he says.
This Sunday, Joe will undoubtedly feel similar should it be Waterford who emerge ahead at the final whistle. The Cannings are a close family. Ollie extended his club career by another year so he could play with his nephew in the 2018 Galway SHC.
Ollie Canning says that his nephew has not over-thought his participation in Sunday's proceedings - he also has other matters to consider.
I think he's fine. I was only chatting to him a few times about it. In the house at home, it doesn't get dwelled on too much. The guys have to get on with their life outside of hurling as well.

Jack, he's just done his Leaving Cert so he's trying to get his college and all that good stuff sorted. Lookit, it's a big day for the minor team and Jack indeed.

It's a huge to go out in an All-Ireland final day, the whole build up and the whole fanfare around All-Ireland final day, it's a huge undertaking for the players that are only 17, 18 years of age.

All you can hope is that they go out and perform to their potential. If they're good enough to win it, they will and if they're not, they won't. It's as simple as that.

You just hope that the day doesn't pass them by, that they can settle into the game pretty early and do themselves justice with regards the performance.
Sky Sports analyst Ollie Canning will be in the studio this weekend as Galway and Waterford go head-to-head in a historic All-Ireland hurling final, shown live on Sky Sports Arena from 2.30pm and Sky Sports Main Event from 3.30pm.