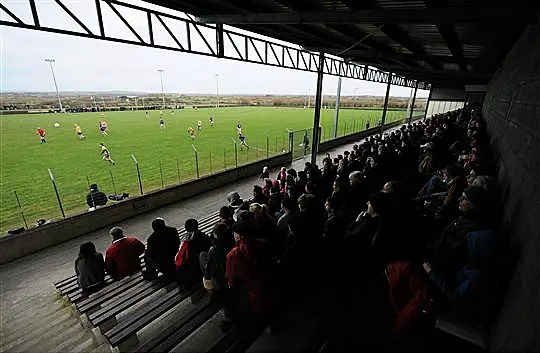 Cooraclare face being thrown out of the Clare Senior Football Championship after they failed to show up for their quarter-final game - but their opponents Doonbeg failed to take to the field either.
The match, which was scheduled for yesterday at 2:15pm, failed to go ahead after Cooraclare decided not to turn up in Kilimihil following a bereavement within the club.
Both clubs agreed to play the match on the previous Saturday due to the funeral, but the Clare Champion reported that Doonbeg showed a statement from the Clare County Board that they did not agree to the re-fixture.
The team from west Clare could now face expulsion from the championship after the match was not fulfilled.
With match officials and supporters, Doonbeg arrived at Kilimhil to play the match, as guessed, their opponents failed to show. Doonbeg performed their warm up and returned to their dressing room but did not reappear to take part in the age old ritual of kicking the winning score.
The Clare County Board had postponed all Senior Football Championship fixtures between May and August and also cancelled the senior hurling semi-final as Domnhall O'Donovan had work commitments abroad. Some believe the county board should have done the same with this fixture but the Clare officials were keen to see this through with the semi-finals scheduled for next weekend.
Clare's Competitions Control Committee are due to meet this morning to decide what happens next, while Doonbeg have offered to play Cooraclare in light of the weekend's proceedings.
via clarechampion.ie