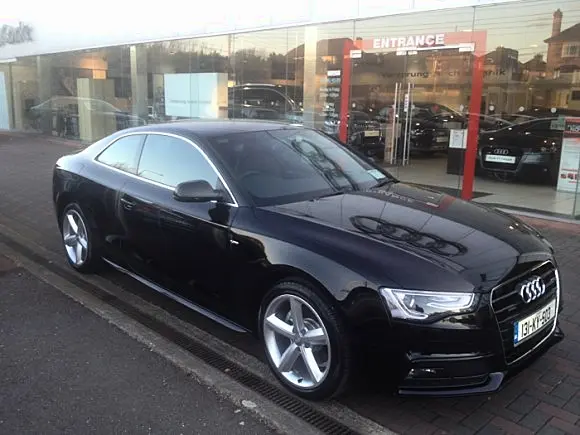 Being Ireland's most famous fashionista GAA player doesn't just mean the odd pair of free jeans or a few complimentary drinks and finger food at an Abercrombie and Fitch opening, your transportation needs are also taken car of.




Paul Galvin posted a picture on his website of his new Audi A5 Quattro from Audi Cork, which retails in the region of €50,000.




And of course the post came complete with a football analogy for the car.




If the Audi A5 Quattro was a footballer i guess it would have to be a classy centre back, intelligent, fast, powerful with perfect balance, aggressive when necessary but measured and always anticipating outcomes, reading the game.


So there you have it, the Audi A5 Quattro, the Karl Lacey of automobiles.