After last week's shenanigans, we have now reached the quarterfinal stage of the 2015 Beard Bracket. Gone are the beards of Seamus O'Shea, Sean O'Brien, Jeff Hendrick, Paddy Holohan and others. Left standing are 8 hardy beards. By the end of the week, there'll be but 4 beards left. Weirdly three of our quarterfinalists are named Aidan, and they're all involved in today's action.
As ever, we need your votes.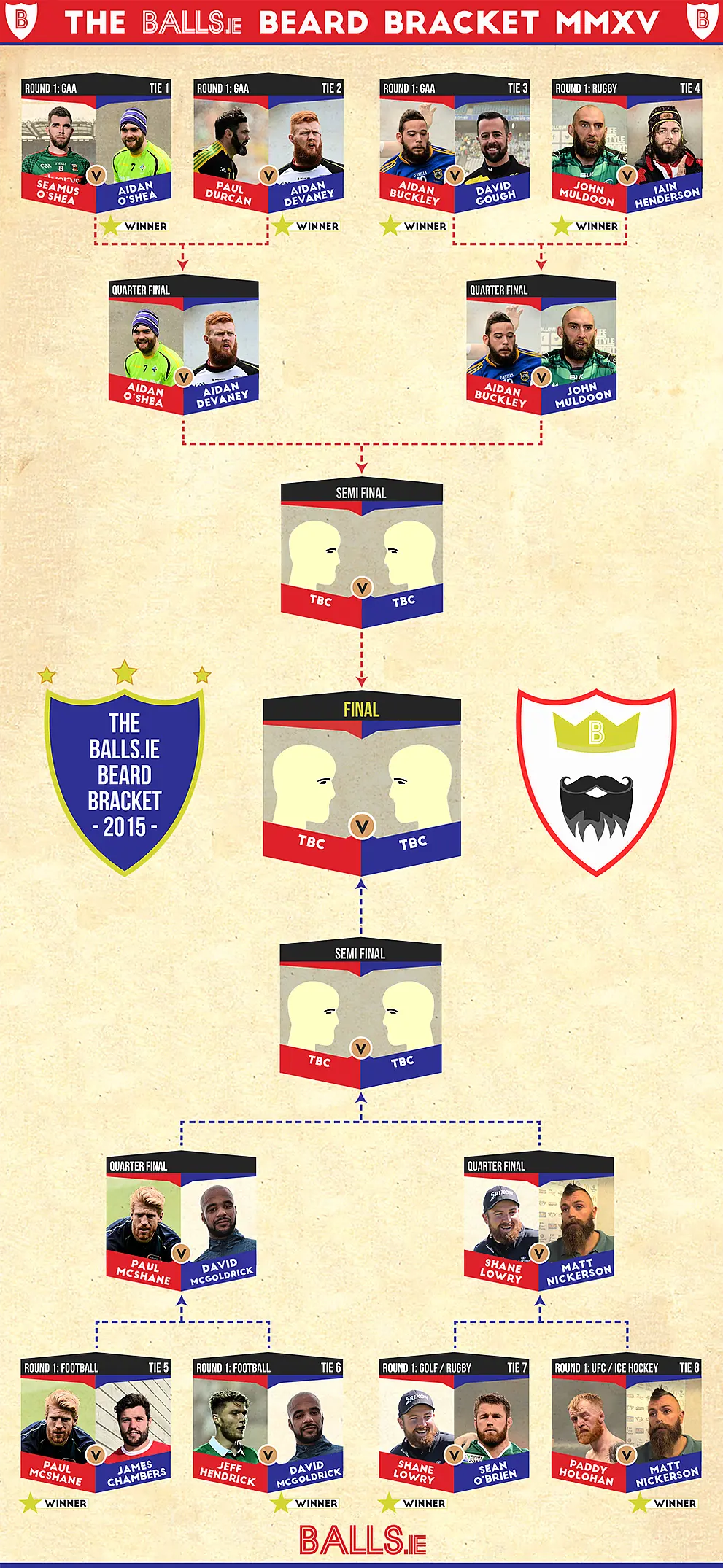 Quarterfinal 1: Connacht final
Aidan O'Shea vs Aidan Devaney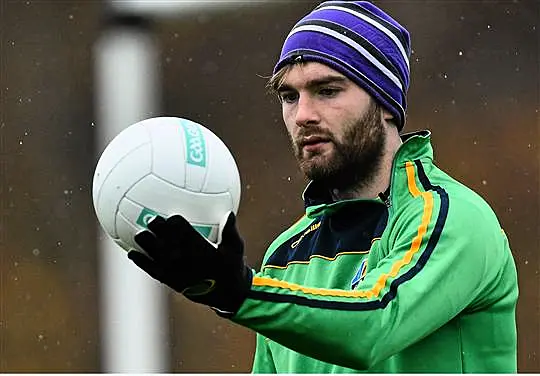 After vanquishing his brother in the preliminary rounds, Aidan O'Shea comes against the toughest beard in Connacht in this Beard Bracket quarterfinal. O'Shea's Mayo have may have routed Devaney's Sligo in this year's Connacht final but beating Devaney's beard is a much tougher prospect. Devaney may possess the greatest beard in GAA history.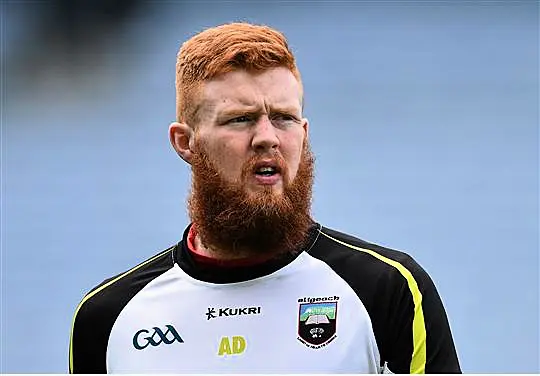 Quarterfinal 2: Young beard vs old beard
Aidan Buckley vs John Muldoon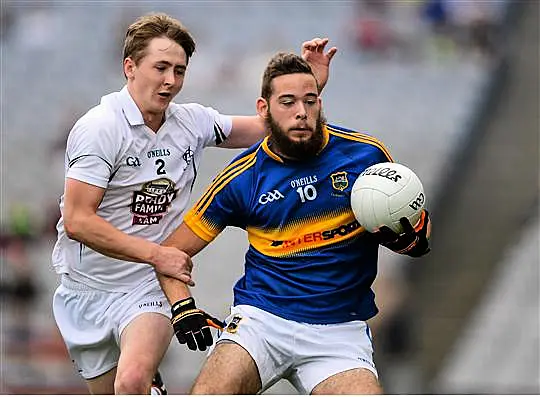 Innocence versus experience. William Blake couldn't have wrote a better script. In one corner, the youngest man to ever be included in the Balls Beard Bracket. In the other, the 2013 BBB winner and owner of arguably the most identifiable beard in Irish sport. Who will advance to the semifinal? Tipp's Aidan Buckley or Ballinasloe's John Muldoon. You choose.