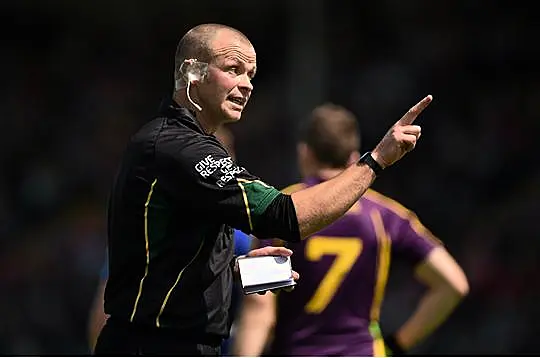 The Wicklow referee Anthony Nolan has told his local paper that one Wexford supporter recommended that he be drowned after last Sunday's controversial qualifier loss to Laois.
Nolan told the Wicklow People about the supporter's comments.
You and John Keenan should be tied together and fucked in the Slaney
John Keenan was the referee who handled Wexford's U21 loss to Kilkenny two years ago. As furiously abusive comments to referees go, this one inclines towards the creative side, and props to this supporter for his long memory. But still. Completely out of order.
As for the infamous youtube video, uploaded and subsequently switched to private by Wexford GAA, documenting all of the refereeing injustices Wexford suffered last Sunday, Nolan was unimpressed.
It's totally wrong to be doing things like that but its not the first time. It's been done before down there (presumably he means Wexford but who knows).

I haven't watched the video. I wouldn't bother myself with things like that.
[Hogan Stand]