The NFL season kicks of this week with defending-champions Baltimore Ravens travelling to Denver this Thursday to take on the Broncos in a repeat of last year's infamous AFC Divisional game, which saw the Ravens emerge victorious after double overtime. This year's season promises to be just as exciting and unpredictable.
As part of a two-part preview of the new season, Kevin Beirne breaks down each team in the AFC and NFC.
AFC
AFC East
Buffalo Bills
2012 Record: 6-10
If they were a soccer team they'd be: Blackburn Rovers – A force to be reckoned with in the 1990s, but not up to much nowadays.
Player to watch: CJ Spiller, RB – Spiller is a former first-round draft pick, but has yet to produce like one. Buffalo's new coaching staff have made no secret of their desire to build their offense around the back who averaged 6.0 yards per carry last season.
http://www.youtube.com/watch?v=MqNHjPE_RYI
Prediction: 5-11 – With two rookies as the only two quarterbacks on their roster going into the season, the Bills are at least a year off recording their first winning season since 2004. Although they are probably a better team than last year, the injury to Stephon Gilmore will expose their lack of depth at cornerback. With the implementation of a new system on both offense and defense, Bills fans will be forced to look forward to next year, as they do every year.
Miami Dolphins
2012 Record: 7-9
If they were a soccer team they'd be: Arsenal – Living off the glory of an undefeated season, which none of the current players were a part of.
Player to watch: Ryan Tannehill, QB – Tannehill was drafted eigth overall in last year's draft (the third quarterback behind Andrew Luck and Robert Griffin III, but ahead of Russel Wilson) and is expected to fill a pair of Dan Marino-sized shoes. Although he failed to put up the same numbers as some of the other rookies last year, Tannehill is an exciting prospect who is a lot more athletic than he is often given credit for. Miami's success this year will largely be determined by how well Tannehill plays.
Prediction: 7-9 – The Dolphins have made some moves in free agency, most notably the addition of Mike Wallace (WR) and Dustin Keller (TE), although Keller will not feature this season after suffering a horrific knee injury in which he tore his ACL, PCL and MCL, while also dislocating his knee. It doesn't feel like the Dolphins have done enough to improve significantly this season, but will benefit from playing the Bills and Jets twice this year.
New England Patriots
2012 Record: 12-4
If they were a soccer team they'd be: Manchester United – The most consistently dominant team of the last decade, although they still have their Alex Ferguson in the shape of Bill Belichick.
Player to watch: Danny Amendola, WR – With Wes Welker leaving in free agency, Aaron Hernandez being released following his arrest for suspected murder and Rob Gronkowski's continued health issues, Danny Amendola is a key player for New England this year. If (and that's a big if) he can stay healthy for the year, then he will be expected to work the middle of the field much in the same way Welker did. With Tom Brady throwing him the ball, Amendola could have a huge year.
Prediction: 11-5 – The Patriots have always found a way to win under Bill Belichick and Tom Brady. As of late, they have struggled somewhat in the playoffs, but remain masters of the regular season. They will benefit from playing in a weak division, and could win as many as 14 games this year.
New York Jets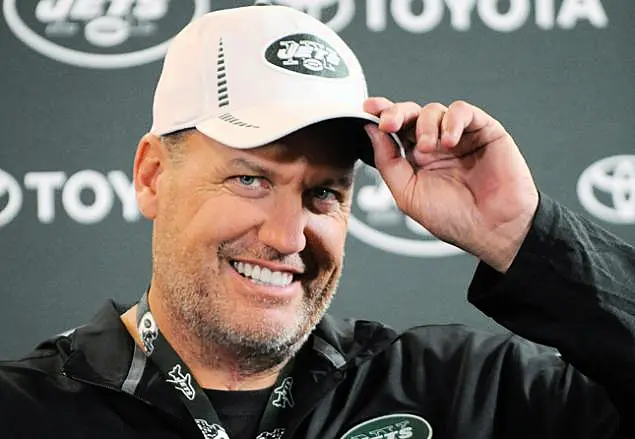 2012 Record: 6-10
If they were a soccer team they'd be: Portsmouth – The fact that they were flying high so recently makes their current state even more incredible.
Player to watch: Geno Smith, QB – It is no secret that Mark Sanchez has underperformed as of late. The Jets seem to share this view, as they spent a second-round pick on the quarterback many believed would be the first overall pick at one stage. An injury to Mark Sanchez means that Smith has been given his chance earlier than many expected, although he will have to do something special to save this current Jets offense.
Prediction: 2-14 – Although their defense is better than most give it credit for, New York's offense is awful. Although it will click on some days, it cannot be relied on to win games this year. The Jets will probably have a new coach next year, as Rex Ryan's bravado won't be tolerated with a losing team.
AFC North
Baltimore Ravens
2012 Record: 10-6
If they were a soccer team they'd be: Juventus – Although they're defending champions, they're not getting much respect going into the new season, with very few tipping them to win the game's biggest prize this year.
Player to watch: Arthur Browm, ILB – Brown is stepping into replace the biggest name in Baltimore Ravens history; Ray Lewis. Whether or not the first-round pick can live up to the expectations in his rookie season will go a long way towards determining whether or not the Ravens can be the first team since the 2004 Patriots to defend their Superbowl crown.
Prediction: 9-7 – The Ravens still have a lot of talent, despite losing Ray Lewis, Ed Reed and Anquan Boldin, but, as defending champions, they will have a target on their back all year. They are also in a tough division, with the two Ohio teams being tipped by many to surprise this season. A lot will depend on Joe Flacco's ability to handle the weight of expectations on his shoulders.
Cincinnati Bengals
2012 Record: 10-6
If they were a soccer team they'd be: Napoli – A team that boasts some stars and who could cause an upset in their division this year, but probably won't make that much of a splash on wider scale.
Player to watch: Giovani Bernard, RB – Bernard was the first running back taken in this year's draft, and could not have asked for a better team to join. Despite having arguably the best offensive line in the league, the Bengals were an average running team last year. Bernard will look to use the big men up front to make space for him to run into, while AJ Green will stretch the field as a wide receiver and prevent opposing defenses from focussing too much on stopping the run.
Prediction: 11-5 – The Bengals are probably the most exciting team in the AFC at the moment. Having made the playoffs in his first two seasons, Cincinnati fans will be hoping that Andy Dalton can make the necessary improvements this year to bring them to their first Superbowl since 1988. The AFC is wide-open, and the Bengals have the talent to take advantage.
Cleveland Browns
2012 Record: 5-11
If they were a soccer club they'd be: Swansea – A team who could either have a spectacular run this season and make the playoffs, or crumble completely and finish dead last.
Player to watch: Jordan Cameron, TE – There is a lot of talk coming out of Cleveland about the former USC player and how he could be a key component of the offense this year. With Brandon Weedon turning 30 in just his second NFL season, the Browns are hoping to see some production very soon. Weedon could turn to Cameron to be his safety net this year.
Prediction: 7-9 – Although there is talent in this team, it's hard to be optimistic about the Browns after so many years of failure. Cleveland need to prove to everyone that they are the real deal before they are taken seriously as a playoff team, let alone a Superbowl contender. This is the best chance they've had in a long time to take the AFC North title, but they still have an awful lot to do.
Pittsburgh Steelers
2012 Record: 8-8
If they were a soccer team they'd be: Inter Milan – It feels like just yesterday that they were defending champions, but the last few years have not been kind to an organisation who have made some bad decisions.
Player to watch: Emmanuel Sanders, WR – Sanders has a lot to prove this year, after Pittsburgh fought with New England to keep him. With Mike Wallace leaving for Miami, Sanders has to step up and help out Ben Roethlisberger and be his deep threat.
Prediction: 5-11 – The Steelers go into this season looking very weak. If the Steelers don't sort out their offensive line, Roethlisberger will go down injured again at some point, which will leave Pittsburgh in all kinds of trouble. The Steelers should be looking at this year as a way to bring through new talent, although recently they've haven't had much joy in that department.
AFC West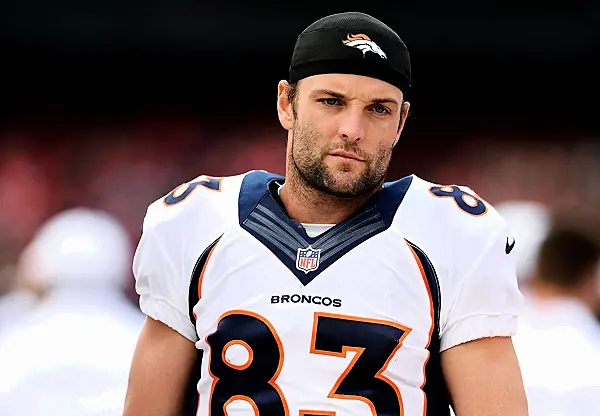 Denver Broncos
2012 Record: 13-3
If they were a soccer team they'd be: Paris Saint Germain – Should dominate their own division, but it remains to be seen if they can do it at the business end of the season
Player to watch: Wes Welker, WR – If Welker can show the kind of consistency he did with Tom Brady for Peyton Manning, then Denver will be scary this season. Welker should benefit from being in the same team as Demaryius Thomas and Eric Decker, who will stretch the field for him to sneak in on his favoured underneath routes and dominate the slot.
Prediction: 14-2 – The Denver Broncos were arguably the best team in the AFC last season, and not much has changed since then. They can dominate teams on either side of the ball, although Von Miller's suspension will hinder them somewhat. On offense, the big question mark is over who will play as running back, but Manning has consistently shown he doesn't need a stud at running back to win games. Anything less than a Superbowl this season would be considered a disappointment for Denver.
Kansas City Chiefs
2012 Record: 2-14
If they were a soccer team they'd be: Stoke City – Largely unspectacular as of late, but a new coach with a new style hopes to make them more relevant this season.
Player to watch: Jamaal Charles, RB – Jamaal Charles is without a doubt the most talented player on the Kansas City roster this year. If they are to have any success, it will stem from his production. The Chiefs, however, must be careful not to wear him out like they did with Larry Johnson.
Prediction: 3-13 – The Chiefs are hardly what you would call an inspiring team. They are counting on Alex Smith to be as productive as he was in San Fransisco without Jim Harbaugh. On the defensive side of things, it seems as if Eric Berry and Brandon Flowers are the only two players who have that killer instinct. It's not coincidence this team had the first overall pick this year.
Oakland Raiders
2012 Record: 4-12
If they were a soccer team they'd be: Leeds United – A great team back in their heyday, but generally laughed at now. Also, your dad probably supports them.
Player to watch: Terrelle Pryor, QB – The Raiders are in desperate need of a franchise quarterback. However unlikely his story may be, Terrelle Pryor looks more promising than Matt Flynn. Pryor might not even start the season as first choice, but he's a much more exciting prospect than his opponent for the job.
Prediction: 2-14 – There is a very good chance that the Raiders' quarterback problem will sort itself out this season, as they are a prime contender for the first-overall pick in the 2014 draft. Let's just hope Teddy Bridgewater looks good in silver and black.
San Diego Chargers
2012 Record: 7-9
If they were a soccer team they'd be: Newcastle United – Their collapse from serious contenders to perfectly average has been impressively boring.
Player to watch: Philip Rivers, QB – Rivers was brought in to replace Drew Brees by the Chargers back in 2004. Since then, Brees has won a Superbowl with the New Orleans Saints and set the record for most passing yards in a season, as well as the record for most consecutive games with a passing touchdown. Rivers, meanwhile, has regressed dramatically over the last three years, dragging the Chargers into mediocrity with him. This is a make-or-break year for him.
Prediction: 8-8 – The Chargers have lost their once firm grip on the AFC West, and don't look like taking it back any time soon. Two games against each of the Raiders and the Chiefs will inflate their record to make their season seem more acceptable than it really will be.
South
Houston Texans
2012 Record: 12-4
If they were a soccer team they'd be: AC Milan – A decent side who could cause an upset in the playoffs (should they get there), but don't expect a run for the title.
Player to watch: J.J. Watt, DE – Simply put, he is the best defensive lineman in the game right now. He has the power to overcome double teams, but his long arms and uncanny ability to swat down passes at the line of scrimmage are what set him apart from the rest.
Prediction: 10-6 – The Houston Texans have missed their window the be the AFC's dominant team, and have probably even missed their very short-lived window of dominance of the AFC South. That being said, they are still a solid team who should be in the hunt for a playoff spot at Christmas.
Indianapolis Colts
2012 Record: 11-5
If they were a soccer team they'd be: Shahktar Donestk – People knew they were good going into last season, but not that good.
Player to watch: Andrew Luck, QB – Dubbed the most pro-ready quarterback coming out of college since Peyton Manning, Andrew Luck has the potential to surpass the man he replaced in Indianapolis. He has a fantastic arm, great poise and his speed is severely underrated. He can lift his team to another level.
Prediction: 12-4 – This Colts team can control the AFC South for the next few years. Although they're probably not ready to make a deep playoff run, a win at home against one of the wild-card teams would be the minimum aim for the year.
Jacksonville Jaguars
2012 Record: 2-14
If they were a soccer team they'd be: MK Dons – A very poor team for whom very few people have affection for.
Player to watch: Dernard Robinson, "OW" – Dernard Robinson has been referred to during this off-season simply as an "offensive weapon" on the Jacksonville roster. He is expected to play as a running back, wide receiver, kick returner as well as a quarterback (his position in college) in the wildcat formation. It will be interesting to see how he does this year.
Prediction: 3-13 – The Jaguars are one of the least exciting teams in the league. Outside of Robinson and Maurice Jones-Drew, there are very few players who you would put a lot of faith in. Blaine Gabbert will be playing for his job this year, although it may not be enough.
Tennessee Titans
2012 Record: 6-10
If they were a soccer team they'd be: West Ham – Largely irrelevant of late, a trend which looks to continue this year.
Player to watch: Jake Locker, QB – Jake Locker is supposed to be the future of the Tennessee Titans, but his performances so far have underwhelmed. He has potential to be a good player, but it feels like a lot of things will need to fall in place for him. The Titans will live and die with his play this year.
Prediction: 6-10 – The Titans will beat who they're supposed to beat and lose to who they're supposed to lose to this year. Unless Chris Johnson can recapture his old form, of course.
Kevin Beirne is a long-suffering Buffalo Bills fan from Dublin. You can follow him on Twitter @KevBeirne