The second part of our NFL season preview, Kevin Beirne looks at the NFC.
NFC East
Dallas Cowboys
2012 Record: 8-8
If they were a soccer team they'd be: Liverpool – A team who have a proud history of winning, but are currently not one of the challengers for the crown
Player to watch: Dez Bryant, WR – Bryant comes into the 2013 season with a new weight of expectations on his shoulders, following his 1,382 yards and 12 touchdowns in 2012. When healthy, he can be a game-changer. Tony Romo will be relying on Bryant to help get the Cowboys back to the playoffs for the first time since 2009.
Prediction: 8-8 – The Cowboys have a talented roster, but they haven't made the playoffs in the previous three seasons because of their consistent inconsistency. They are the kind of team who could score a huge win against a Superbowl contender, only to fall to a team like the Jets the following week.
Philadelphia Eagles
2012 Record: 4-12
If they were a soccer team they'd be: QPR – Despite being tipped for big things, they found out the hard way that you can't simply throw money at a bunch of players and hope that a team will form.
Player to watch: Michael Vick, QB – For those of you who have learned everything you know about the NFL from Madden games, Vick is the perfect quarterback. Unfortunately, in the real world, Vick cannot simply outrun his problems. It will be interesting to see how Philadelphia's new coach, Chip Kelly, will use him this year, as Vick has become more of a pocket passer since returning to the NFL.
Prediction: 8-8 – Philadelphia enter the 2013 season with a new head coach for the first time since 1999. Chip Kelly is an interesting choice, having never coached in the NFL before. Kelly is seen as a brilliant offensive mind, and Eagles fans will hope that he can get the most out of an admittedly talented team.
New York Giants
2012 Record: 9-7
If they were a soccer team they'd be: Lyon – A team that could be the best in the league or completely average, depending on the year.
Player to watch: Eli Manning, QB – The younger of the two Mannings is the Giants' most important player this year. If they are to have any chance of a playoff appearance, it will be down to him. It would be a huge shock if he added to his two Superbowl rings this year. Then again, it always is.
Prediction: 7-9 – Despite two Superbowl crowns in the last six years, the Giants have never been a dominant team. In fact, in those six years, they have only made the playoffs three times. No team has ever played a Superbowl in their own stadium, and there's no reason to expect that trend to end this year.
Washington Redskins
2012 Record: 10-6
If they were a soccer team they'd be: Schalke 04 – A team who, led by a young star, are capable of beating anyone on their day.
Player to watch: Robert Griffin III, QB – Griffin, or RGIII as he is known, was incredible as a rookie, taking the Redskins to their first playoff appearance since 2007. Griffin is coming into the new season with a few question marks over the health of his knee, after he had surgery on both his ACL and his LCL in January. If Griffin's knee is okay, then the Redskins can have a very good season.
Prediction: 10-6 – Washington badly need RGIII to be healthy this year. Also Cousins played well in his absence at the end of last season, he is not the man to lead this franchise. Until Griffin can prove his knee is fine, it's hard to get too excited about this team.
http://youtu.be/wkGp9u6hA3M?t=48s
NFC North
Chicago Bears
2012 Record: 10-6
If they were a soccer team they'd be: Fulham – A mediocre team with some good players.
Player to watch: Matt Forte, RB – Forte is a very good running back who the Bears need to be great. He can be a threat on the ground and in the air, and should be used more to help Jay Cutler avoid taking as many sacks as he has done recently.
Prediction: 7-9 – It is very difficult to rely on this Chicago Bears team. If they can't fix their offensive line issues, then Cutler will continue to get hit and will inevitably get injured again, which will completely derail any chances they have of making the playoffs, not that they should be all that hopeful of sneaking into the last NFC wildcard spot anyway.
Detroit Lions
2012 Record: 4-12
If they were a soccer team they'd be: Spurs – Relying too much on one player, no matter how great, is not a formula for success, although they still have their Gareth Bale.
Player to watch: Reggie Bush, RB – The Lions haven't had a strong running game in years, while Reggie Bush has yet to prove that he can be a featured back in the NFL. The former Heisman winner will hope to add some balance to an uneven Detroit offence.
Prediction: 6-10 – Calvin Johnson cannot carry this team to the playoffs, let alone a championship. If Johnson were to get injured, the Lions' season would be over. Stafford's statistics have benefitted hugely from being able to throw to someone as talented as Johnson, but he remains too undisciplined to be anything more than a good quarterback.
Green Bay Packers
2012 Record: 11-5
If they were a soccer team they'd be: Barcelona – A fan-owned team who take pride in developing their own talent instead of buying it in.
Player to watch: Eddie Lacy, RB – Green Bay have one of the most-feared passing attacks in the NFL, but have yet to find the right running back to take some of the pressure off Aaron Rodgers, arguably the best quarterback in the game right now. Rookie running back Eddie Lacy won't be expected to carry the team, but he will need to give the Packers another option when it gets to the business end of the season.
Prediction: 12-4 – Green Bay are one of the best teams in the league at the moment, but most of the teams ahead of them are also in the NFC. They could get a bye into the divisional round of the playoffs by virtue of the fact they have an easier division than the Falcons, Seahawks and 49ers. If they are to make a run at the Superbowl, Green Bay will probably need home-field advantage throughout the playoffs.
Minnesota Vikings
2012 Record: 10-6
If they were a soccer team they'd be: Málaga – No one expected them to do as well as they did last year, and no one will expect a repeat this year.
Player to watch: Greg Jennings, WR – Jennings has made the jump from the Packers to the Vikings this year, and Minnesota will be hoping he can help their young quarterback, Christian Ponder, to improve. It will be interesting to see how Jennings does with a quarterback as limited as Ponder, having previously only worked with future hall-of-fame quarterbacks Brett Favre and Aaron Rodgers.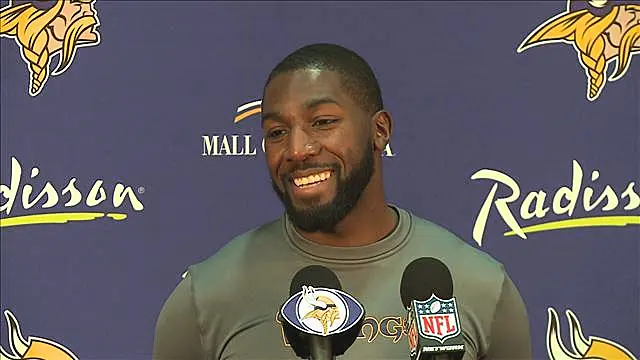 Prediction: 5-11 – It looks like the Vikings have a very tough schedule this year and they also lose a home game as they are officially hosting the Steelers in London in week 4. Adrian Peterson can't be expected to have the same kind of season as he did last year, while the addition of Jennings doesn't seem to be enough to balance this side.
West
Arizona Cardinals
2012 Record: 5-11
If they were a soccer team they'd be: Bayer Leverkusen – They might cause an upset or two this year, but ultimately it will have more of an effect on the other team's season than their own.
Player to watch: Tyrann Mathieu, FS – Mathieu is a young player who has a lot of people talking about him this year. Despite sitting out the 2012 season because of supposed failed drug tests, Arizona took a chance on the extremely talented Mathieu in the third round this year and he has impressed in the preseason. The Cardinals have announced that he will play as a free safety, in what is a somewhat underrated defensive unit.
Prediction: 7-9 – The Cardinals will probably miss out on the playoffs yet again, but will be a much stronger team than last year with Carson Palmer as their quarterback. Larry Fitzgerald is still one of the best receivers in the league, and their defence can help win them some games this year.
San Francisco 49ers
2012 Record: 11-4-1
If they were a soccer team they'd be: Bayern Munich – One of the favourites this year, who seem to be constantly improving.
Player to watch: Colin Kaepernick, QB – This is Kaepernick's first full season as a starting NFL quarterback. Having helped the 49ers reach the Superbowl last season, there is a lot of pressure on the young quarterback to take San Francisco a step further this year. Despite the common perception of Kaepernick as a running quarterback, he is actually a very good passer of the ball with a rifle of an arm.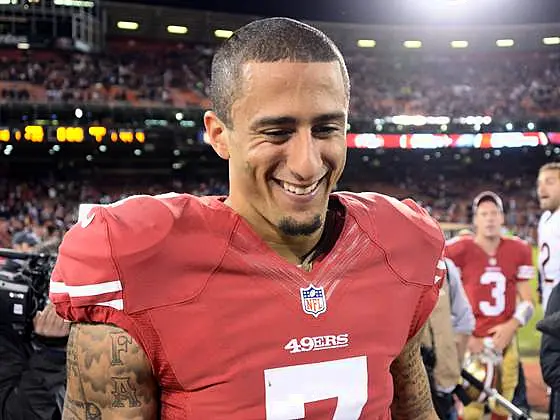 Prediction: 13-3 – The 49ers have a very strong base going into the new season. They have one of the best coaches in the league and have a very young franchise quarterback under centre. They have the talent to win a Superbowl, so anything else would be a disappointment.
Seattle Seahawks
2012 Record: 11-5
If they were a soccer team they'd be: Borussia Dortmund – Although they are somewhat in the shadow of their local rivals, they seem to be everyone's second favourite team right now.
Player to watch: Russell Wilson, QB – Wilson was incredible in the second half of last year. The sixth quarterback taken in the 2012 NFL Draft will hope to continue his great form into the new season. If he can, then Seattle can challenge for a Superbowl.
Prediction: 11-5 – The Seahawks have arguably the most talented roster in all of the NFL, but they are in a division with the San Francisco 49ers and have some difficult road games against Atlanta, Indianapolis and Houston. Although they are probably a better team than last year, it will be difficult to better their 11-5 record from 2012.
St. Louis Rams
2012 Record: 7-8-1
If they were a soccer team they'd be: Atlético Madrid – While they could be good team this year, they cannot compare to the two giants in their division.
Player to watch: Tavon Austin, WR – When a team spends a first round draft pick on a slot receiver, he must be something special. St. Louis will be hoping that Austin can be a game changer for them like he was in college with West Virginia. He is an exciting prospect and it will be fun to see how the Rams move him around in order to get him the ball.
Prediction: 7-9 – The Rams are unlucky that they have to play both of the Seahawks and the 49ers twice in a year. Sam Bradford hasn't lived up to expectations so far, but he has weapons this year in the form of Tavon Austin and Chris Givens. It is unlikely, however, that they will reach the playoffs.
NFC South
Atlanta Falcons
2012 Record: 13-3
If they were a soccer team they'd be: Manchester City – They have shown recently that they're not afraid to pay big money to get their man.
Player to watch: Steven Jackson, RB – Jackson comes over from St. Louis where he was one of the best running backs in the league, despite being stuck in what was a very poor team for most of his time there. Atlanta's offensive line is one of the best in the league, so expectations are high for Jackson, despite his age.
Prediction: 12-4 – The Falcons are all about a Superbowl this year. Anything less would be a massive disappointment. Matt Ryan is coming into his own, and the addition of Steven Jackson makes this offence even scarier than before.
Carolina Panthers
2012 Record: 7-9
If they were a soccer team they'd be: Aston Villa – An average team relying on one star to carry them above the rest.
Player to watch: Cam Newton, QB – Cam Newton was hailed as the next big thing after a record-breaking season, but was quickly forgotten once the class of 2012 made their mark. There are some character concerns hanging over Newton's head, but he should improve in his third season.
Prediction: 5-11 – The Panthers are in a tough division this year, and it would be a huge shock if they made the playoffs. Although Newton is a very good player, this isn't a team that can dominate games. Also, Newton's inability to record fourth-quarter comebacks is worrying.
New Orleans Saints
2012 Record: 7-9
If they were a soccer team they'd be: Porto – Could upset someone in the knockout stages, but won't win the whole thing.
Player to watch: Drew Brees, QB – Quite simply, Drew Brees is the New Orleans Saints. If he were to be injured, the Saints would collapse like the 2011 Colts. Brees should benefit from the return of Sean Payton as the main play-caller.
Prediction: 9-7 – The Saints will be a better team than last year, simply by the return of Sean Payton. Whether or not that will cover up their defensive frailties is another thing. The Saints will have to take on everyone in a shootout, which is hard to maintain over the course of a gruelling, sixteen-game season.
Tampa Bay Buccaneers
2012 Record: 7-9
If they were a soccer team they'd be: Everton – A team of some good players, but it's more about the collective effort than any individual playmaker.
Player to watch: Doug Martin, RB – Martin is the best weapon the Buccaneers have on the offensive side of the ball. The second year back impressed in his first season, and Tampa Bay will be leaning heavily on him this year.
Prediction: 6-10 – Tampa Bay would surprise everyone if they were still playing in January. The addition of Darrelle Revis is one of a team that feels like they are ready to win now, but it's not a view that is too common outside of the organisation. In a very strong NFC South, the Buccaneers are going to find it tough this year.
Kevin Beirne is a Buffalo Bills fan from Dublin who you can follow on Twitter @KevBeirne