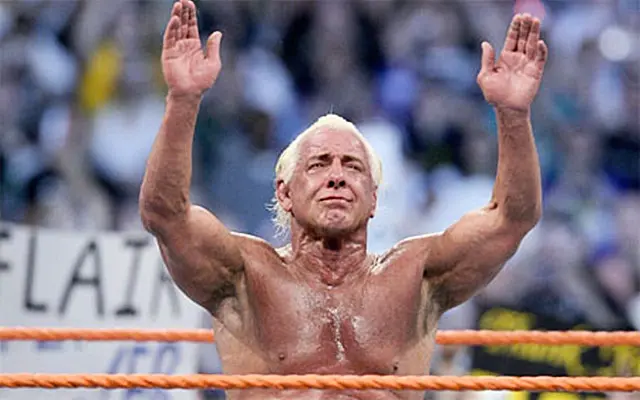 Wrestling legend 'The Nature Boy' Rick Flair is a wanted man around Carolina this weekend, but the WWE Hall Of Famer won't be present at the divisional playoff game between the Panthers and San Francisco 49'ers.
Flair, a Charlotte native, was invited to give the 49'ers a pep talk before their wild card game with the Green Bay Packers, with the resulting video going viral. The pep talk has been viewed as a betrayal by many fans and has led to a series of death threats to the 16-time world champion.
The Panthers, who adopted Flairs famous 'woooo' chant this year, haven't taken the video well at all, with Panthers wide receiver Steve Smith even stating that 'The Nature Boy' won't be welcomed back by the team.
'Ric Flair & Steve Smith are buddies. But Smith wasn't too friendly Monday. About Flair he said: "That San Francisco bridge has been burned."'

— Tom Sorensen (@tomsorensen) January 6, 2014
Scott Fowler, a columnist for The Charlotte Observer, went as far to describe the wrestling legend as "a washed up, former star of a fake sport" recently on Off The Ball.
49'ers coach and part-time evil genius, Jim Harbaugh was asked about Flair's divided loyalties; drawing the response 'What's the matter with having two favourite teams? In my opinion, that doesn't make you a bad person.'
Harbaugh 1, Panthers Fans 0.
via BleacherReport