The Champions Cup returns this weekend and Leinster are looking to equal Toulouse for the most European titles. Their last victory in Europe's premier competition came in 2018 but they've built one of the strongest squads in the competition and are rightfully one of the favourites to win it.
Many fans and pundits have picked them to win the whole competition, including former Leinster winger Luke Fitzgerald who spoke about Leinster's strengths at the launch of the GOAL Mile partnered with AIB.
If you look at how much talent they have everywhere on the pitch, I just don't see one weakness anywhere in that team.

They look like they have 30-35 people who can slot in and do a very good job. The depth chart there is just unbelievable. They've got an abundance of talent, they have a great coaching staff and they've got a good age profile.

I do think Leinster are better than all the teams there and they should be looking to win it otherwise I think it's bust for them.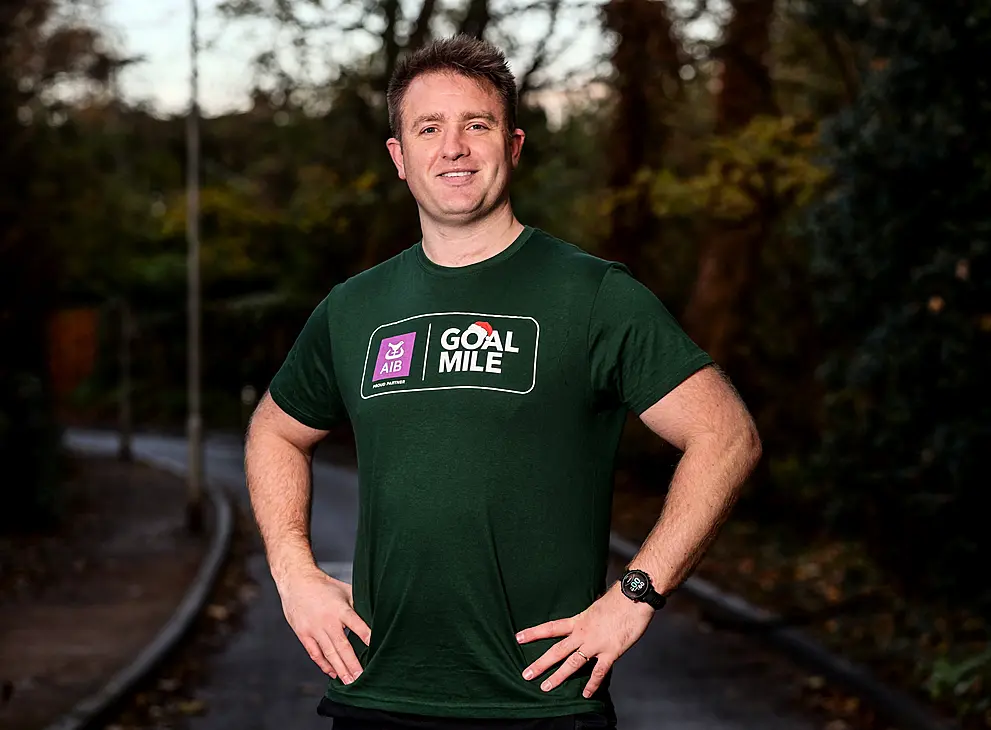 Leinster over the last few years have consistently gone far in the tournament but have fallen before the final hurdle. A loss to Saracens in the final in 2019 was followed up by a quarter-final defeat to the English side a year later and last year they loss in an upset to Ronan O'Gara's La Rochelle in the semi-finals.
In those matches Leinster got disrupted by bigger sides that dominated every collision and they struggled to garner any momentum. Saracens and La Rochelle rushed off the line in defence and got into the face of Leinster's fly-halves, similar to how England played against Ireland when they stopped Johnny Sexton from dictating the match. Those Champions Cup defeats were easily Leinster's worst performance of that season and wasn't a reflection of how good they actually are.
It's fair to say Leinster underperformed in those defeats. It's that mentality that Fitzgerald thinks might be the only thing stopping them from winning.
The biggest risk for them is if their mentality is off.

Why haven't Leinster won more of these? I think it's because on the big occasion, whether it's against Saracens they lack a little belief and went in amongst themselves, didn't back themselves and were a little bit loose and against La Rochelle, La Rochelle played brilliantly but I think Leinster played poorly and they allowed them to play well and impose the big physical size advantage that they had on Leinster. Guys like (Will) Skelton were allowed to run amok on the day because I think Leinster were off the pace mentally, they didn't get off the line and make those collisions before the line.

I don't think Leinster have a weakness but I do think that if they aren't on the ball they can get physically beaten up.
Leinster start their campaign this Saturday in the Aviva against Bath and they get a chance to set down a marker that they are aiming to go the distance this season.
Pictured is AIB staff member and former International Rugby Player, Luke Fitzgerald, at the launch of this year's GOAL Mile, proudly partnered by AIB. In supporting GOAL and encouraging people across the island of Ireland to step up together and take part in the GOAL Mile this Christmas, AIB is helping reach vulnerable communities already suffering deeply from the impact of crises, poverty and climate change. Complete the GOAL Mile by registering at goalmile.org and taking just 2,000 steps in any place, at any time during the month of December. Mandatory Credit ©INPHO/Dan Sheridan