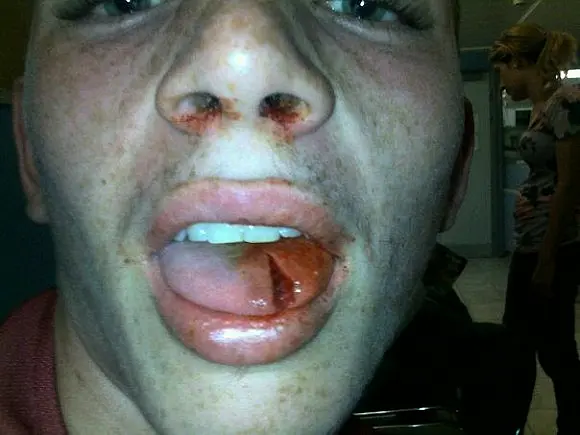 Redditor Conker33 posted this photo a split tongue which he sustained while playing rugby three years ago. The post was titled "Always wear a gum shield", that's some good advice and it certainly doesn't come without experience.
In the comments below the post, he further expands on the suffering experienced:
I had a few injections in my tongue, the stupid doctors put dissolvable stitches in so i had to get 2 lots of 12 stitches in about an hour, worst pain ive ever been through!
via Reddit

Rugby on Balls.ie brought to you by the O2 Online Shop