You can't beat a bit of good weather. We don't get a long stretch of it all too often in Ireland, but we like to make the most of it when we can.
Of course, we all react to it in a different way. There's a few different types of Irish fellas you'll find during a heatwave and we've summed them up below.
The 'you can't get sun burnt in Ireland' lad
A classic of the genre. It could be 50 degrees, but this fella will insist that you can't get burnt by an Irish sun. They will then insist that the resulting redness 'will be a tan tomorrow'.
Ironically, this lad is also the first to slap on the factor 50 the second he's off the plane in a foreign country. Still, can usually be found looking like this during the summer months: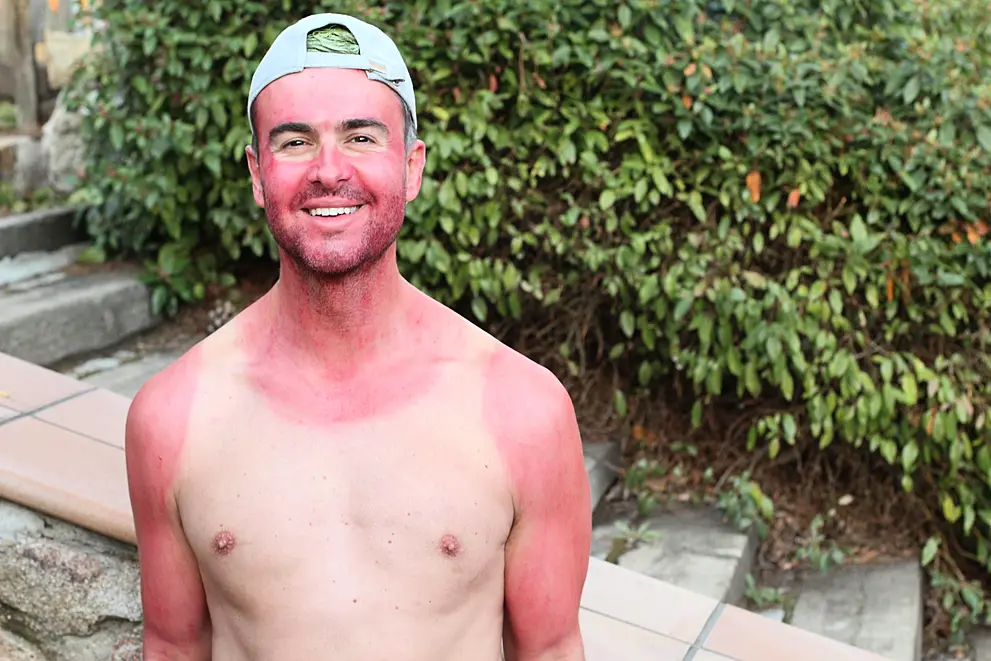 The farmer praying for rain
You may be enjoying the weather, but that doesn't mean the grass can suffer. Sure there will be no grass for the summer if this keeps going the way it is.
Can also be accompanied by very specific prayers at mass.
The suntan lad
This fella won't waste the opportunity to bronze up a bit. Can often be seen getting refused entry to shops around the town because he has no top on, most of his spare time will be spent in the back garden.
Lying out for hours at a time, often on tin foil for some reason, he can't wait to post the results of his endeavours to Instagram.
The bog fiend
Otherwise known as everyone's father, the first sign of a bit of sunshine will be greeted with the dreaded news that you're off to the bog for the day.
Often overlapping with the beliefs of number one on this list, make sure to bring the sun cream with you if you don't want to spend the next week lathering yourself up in aloe vera.
The lad who went on a J1 that one time
We all know him. Yes it is hot out at the moment, but it could never compare to the heat experience during that summer in California in 2005. Or so you will be told.
Usually accompanied by pointless stories of drinking cans on the beach, shifting Americans, and trips to Mexico, you'd nearly be wishing for a bit of rain just to shut him up. I suppose you had to be there...
The 'boiling for rain' lad
We've all seen the weather forecast, there isn't any rain promised until the first week of October. Despite this, this fella will insist that the soaring temperatures is only leading to an even heavier pour of rain.
Even if the heatwave lasts for a month, they will still say they were proven right when the weather inevitably breaks.
The lad who gets eaten alive by midges (RIP)
Gone too soon.
The bag of cans lad
Usually found sporting a plastic bag from a supermarket and on his way to a local body of water. It doesn't matter the assortment of four different types of cans will be warm within the hour, it's all about perception.
He will be flanked by likeminded individuals, an inordinate amount of whom smoke rollies.
The silage obsessive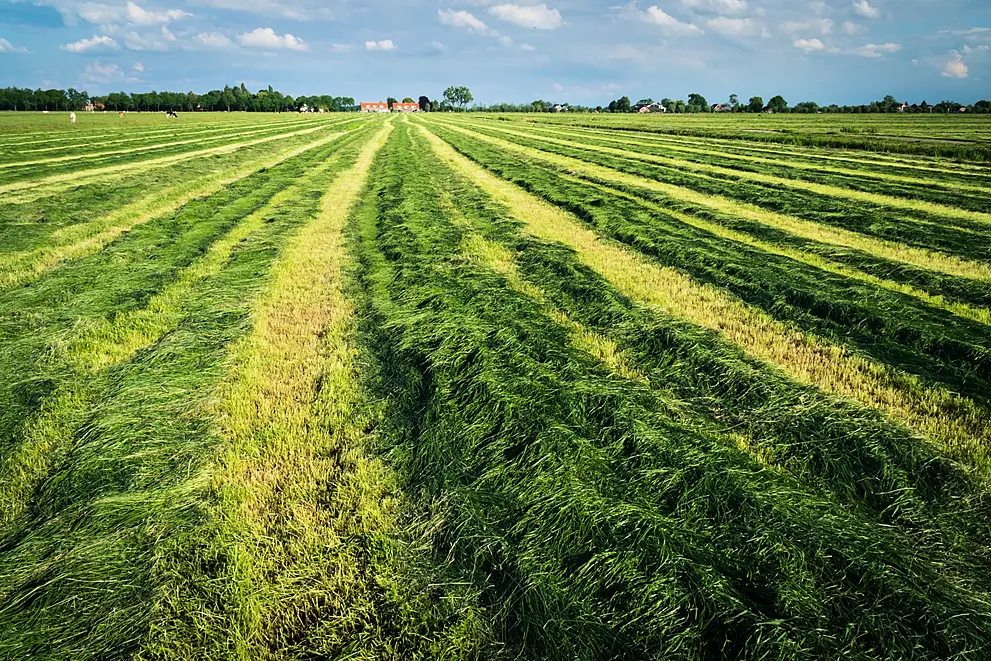 While many of us look forward to spending our summers doing a variety of different activities, this fella only has one thing on his mind: grass.
The first heatwave of the year provides the ideal opportunity to sit in a tractor for 16 hours a day, but they wouldn't have it any other way.
The pint bottle of Bulmers lad
You wake up on a summer morning and you can already feel the heat. You look at your phone and see a Snapchat from this lad. You already know what it is.
It may be 9am, but he has already found a beer garden to sit in with his pint bottle of Bulmers. This process will be repeated ad nauseam for the remainder of the summer.