In our latest instalment of Unboxed on The Rewind we took a look at the Huawei Watch GT2e, part of the new Huawei Watch GT2 range of fitness wearables.
The GT2e is a slick, multi-functional watch that helps you track up to 100 different kinds of workouts, monitor various heath metrics and plenty more besides. Whether you're just starting out or you want to take your fitness to the next level, it's the perfect partner to help you track your progress. Take a look at how we got on testing it out below:
Design and display
It's a beautifully crafted wearable with a minimalistic, sporty design. There a plenty of watch straps to choose from and we are wearing the lava red strap in our review video above.
There are a great range of watch faces available also, with some really interesting designs. Our favourites are the stats heavy options which allow us to check my heart rate and steps, as well as the weather, the date and the time, all at a glance but there are more simplistic offerings to choose from if you prefer a more minimalist display.
The 1.39-inch AMOLED HD display is bright and vibrant and scrolling through the menu system is very smooth.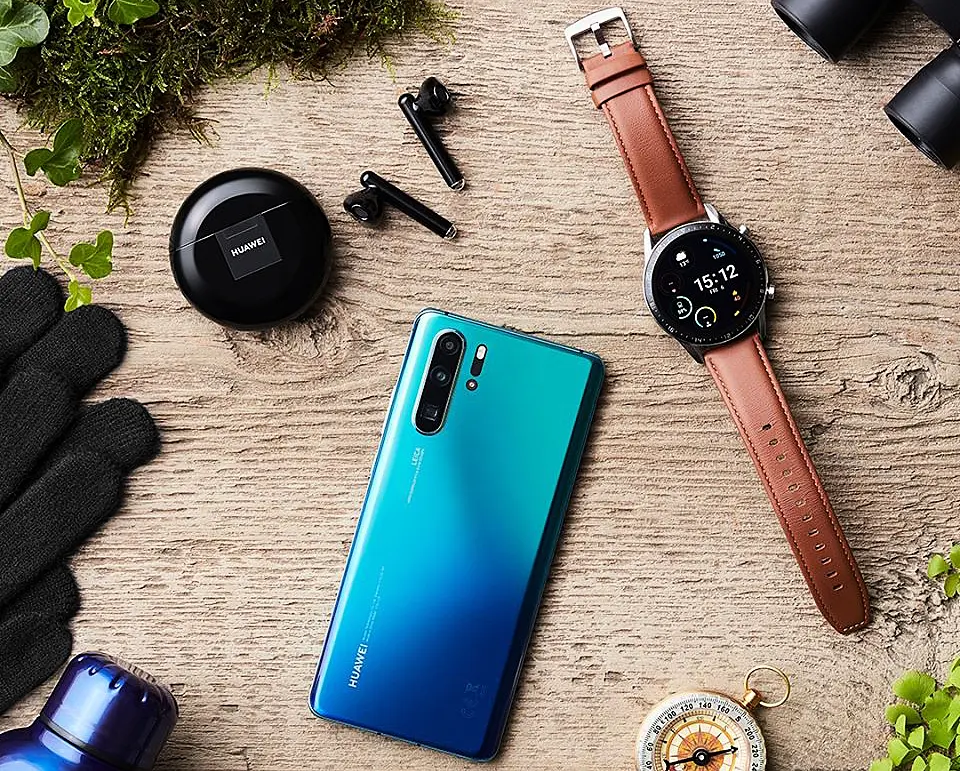 Tracking your activity
The GT2e is a fantastic fitness partner. It provides precise, real-time tracking data for 15 professional sports, six of which can be tracked automatically. You can track your running, cycling and even swimming (water resistant up to 50 metres), so whether you're swimming in a pool or in open water you can track all your workouts. The watch also supports 100 custom workout modes covering everything from weight training to karate to kite flying!
We have primarily been using the GT2e for running. We found it very useful for tracking distance and pace to make sure we're not burning out on long runs. After a run, we get a lot of great data on the watch, but an even more detailed breakdown is available when synced up with the Huawei Health app. There you can get a full breakdown of their route and pace. It provides charts with details on things like heartrate, cadence and altitude and lots more detailed information about any run.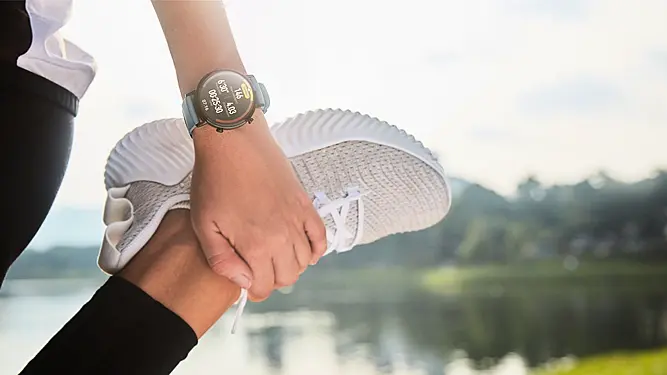 The Huawei health app also has a great collection of training programs so you can work towards running a particular distance in a particular time. It's a great way of making sure that you stick to your running plan and that you're doing the right combination of training for what you want to achieve. There's a good mix of endurance training, interval training and rest.
Other features
There are some very useful tools built into the GT2e. It can connect to your bluetooth earphones and, with space to store about 500mp3s, it means you don't need to bring your phone with you on a run. If you're out tracking your hike, it's handy to have the built-in compass right there on your wrist. With remote shutter you can connect to your phone's camera to your watch and take a photo with the timer, which is great if you're out on your own and you want to take a photo at a particular angle.
Of course you can also get all your phone notifications straight to your watch, and it also has a 'Find My Phone' tool should you misplace it.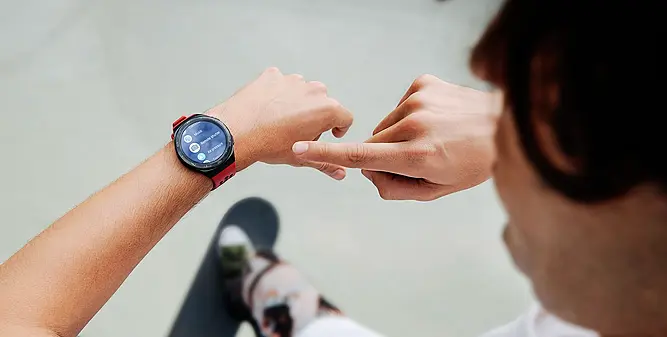 Some of the other key metrics one can track day-to-day include sleep, sp02 levels, stress and of course there's the 24 hour heart rate monitor. The watch can also be used for breathing exercises, which works great in tandem with the all-day stress monitoring feature. Within the Huawei health app, Huawei TruSleep analyses your sleep based off the results from your watch and can provide suggestions for better rest.
The two week battery life is another key feature as the dual-chip design and power saving algorithms allow the watch to optimise power consumption and consume less energy. Overall the GT2e is a great all round wearable that perfectly marries design, data and user-friendliness.
The Huawei Watch GT2e range is available here