The voting in the 2015 Balls.ie Beard Bracket continues apace today as we head into our second round of quarterfinal voting. First we must announce the winners of the first quarterfinal. Aidan Devaney has destroyed his Connaught colleague Aidan O'Shea and emerged as the last GAA player left in the balloting. On the other side of the bracket, the old man of this competition John Muldoon had an impressive win over Tipp minor footballer Aidan Buckley. It means Devaney and Muldoon will square off next week to decide which Westerner will reach the final.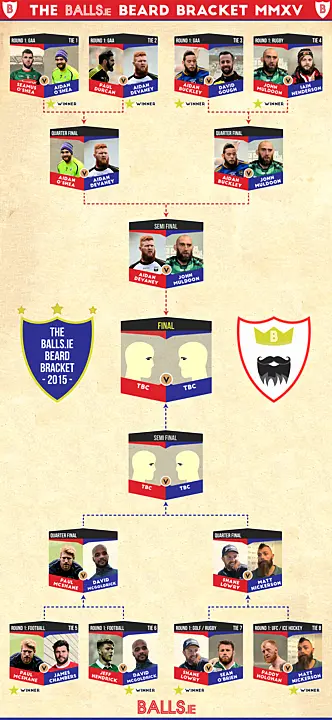 Shane Lowry vs Matt Nickerson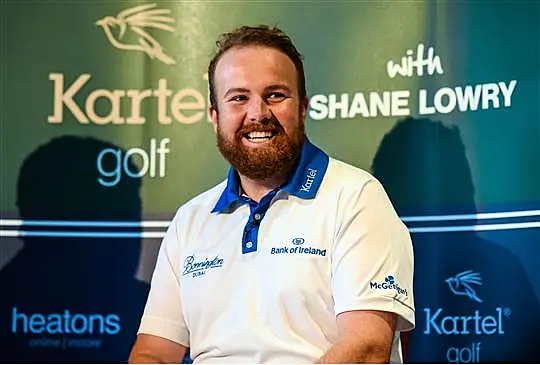 After deposing of Sean O'Brien in the craic preliminary round eliminator, Lowry today faces perhaps the most fearsome beard in Irish sport. Matt Nickerson of the Belfast Giants flies the flag for the United States in this year's Beard Bracket, and he does so impressively. In Lowry's defense, I witnessed his beard in full flow at the Excellence In Sports Awards at the Burlington Hotel on Monday night. It is a truly beautiful beard.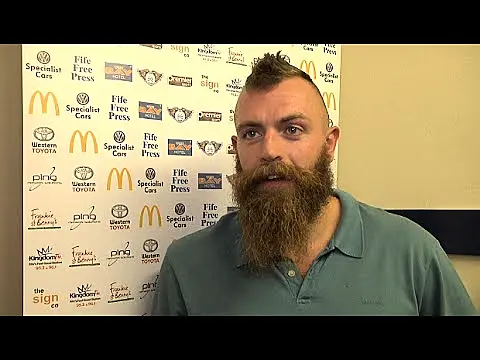 Football final: David McGoldrick Vs Paul McShane
The football corner of the 2015 Beard Bracket features some of the year's most understated efforts. Paul McShane saw off James Chambers of St Pat's with genuine ease. Equally David McGoldrick had no problems at all with Jeff Hendrick. Now the two Ireland defenders knock beards to prove who has the best beard in Irish football.