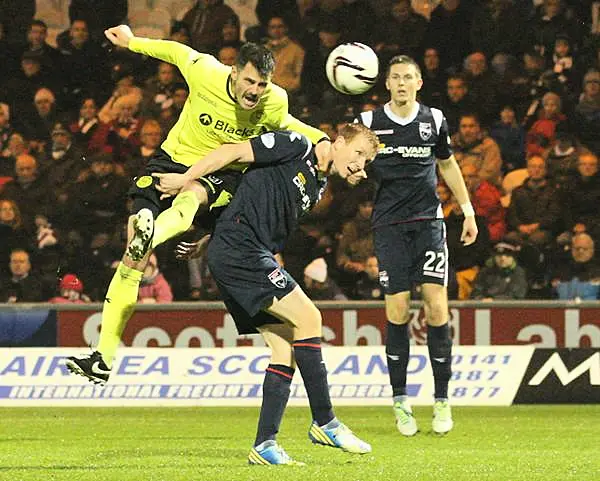 Coverage of a match in Scotland yesterday had to be delayed until after the watershed because excessive crowd swearing was picked up by the pitchside microphones, as if this was the first time profanity was overheard during a football match. In Scotland.
Delayed coverage of Ross County vs St Mirren was due to be shown shortly after the final whistle on BBC Alba, but producers took the decision to delay the broadcast until 10:55 for fears that they would be in breach of Ofcom broadcasting regulations.
More than 3,000 fans attended the game at Ross County's Global Energy Stadium in Dingwall. The home side won 2-1.
A spokeswoman for BBC Alba, the Scots Gaelic channel who carried the coverage, later said the delay had allowed producers to edit out the bad language.
She added: "In compliance with the rules set by Ofcom, where no programme that carries offensive language can be broadcast pre-watershed, BBC Alba had no choice but to defer broadcast of today's Ross County v St Mirren match until post-watershed due to bad language picked up from the crowds."
Since swearing at the fitba' is as Scottish as Robert Burns, battered confectionery and income inequality, one can only speculate what was said to have warranted such a drastic response. With it being Scotland, we can be sure it was pretty amazing.
Let's hope such a straitlaced attitude doesn't creep into coverage of the League of Ireland, where the viewer is exposed to an education in profanity over the course of 90 minutes that would put this guy to shame.
[BBC]