This interesting infographic from Italy ranks the World Cup teams based on the combined market value of their likely squads. Of course, the deadline for naming final squads is on June 2 but it gives a pretty clear rundown of the haves and have-nots in the tournament, and which teams are the most ridiculously over-valued. Values are in Euro.
The more curious values might be lower down the list - it's somewhat surprising that the USA and Mexico squads are over €100 million cheaper than their Swiss and Chilean equivalents. It might also come as a surprise that the Dutch squad is the 14th most expensive, below the likes of Croatia and Russia.
As one commenter on Reddit put it: "So I can buy Korea for a little over one Andy Carroll!" Also, you'd need roughly two and a half Iago Aspases for all of Iran. You might want to bookmark this list in case England's third of a billon-worth fails to dispatch Costa Rica, who could be bought up by Wayne Rooney himself with less than two years' wages.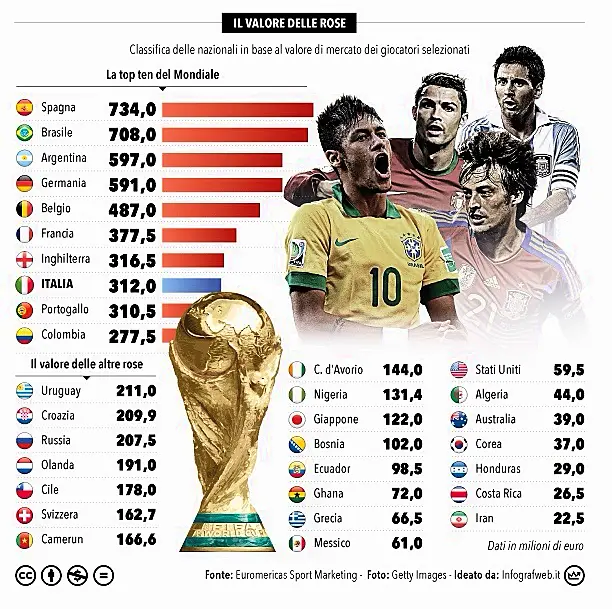 [r/soccer]