Antoine Griezmann's impressive displays for France in midfield have seen him compared to N'golo Kante by Paul Pogba. after his performance against Morocco.
France are in touching distance of a second consecutive World Cup, after goals from Theo Hernandez and Randal Muani gave them a 2-0 win over Morocco. Standing in their way on Sunday's final is Argentina, as Lionel Messi attempts to complete the missing piece from his incredible career.
While much of the talk of France's campaign has been about the goals of Kylian Mbappe, one player who's performances have gone under the radar is Antoine Griezmann.
In 2018, the Atletico Madrid forward was known for his goals, fortnite celebrations and hairstyles that led France to glory. Griezmann's performances haven't been to his usual standards in the last couple of seasons, with goals drying up.
However, in a new, deeper role in France's midfield, Antoine Griezmann has thrived. From incredible vision to his determination to help in defensive duties, he has been crucial for France.
His movement for France was crucial for their opening goal against Morocco, while his perfect cross set up Oliver Giroud for France's winner against England.
Griezmann/Kante
Comparison
His displays in his new role has been so impressive, that Paul Pogba has compared him to N'golo Kante, a player that has made a career out of incredible work rate in midfield.
Missing the tournament due to injury, the former Manchester United midfielder put up a story on Instagram #Greizmannkante as the caption.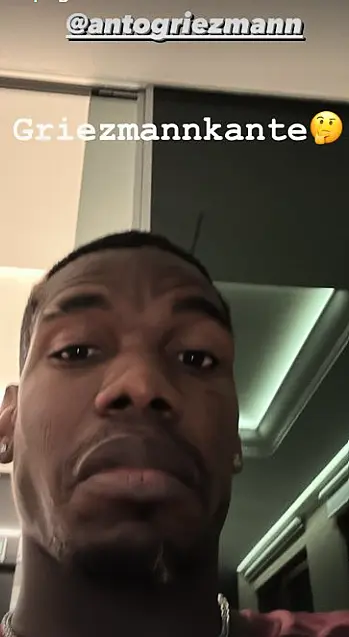 In 2019, the partnership in midfield of Paul Pogba and N'golo Kante was crucial to France's winning side. Kante was able to provide cover for France in defence, allowing Pogba to influence the game further up the pitch.
However, in their absence, Griezmann has been able to combine both their skills to perfection. Midfield was a possible concern for France heading into the tournament, but Griezmann's displays have made fans forget about France's injuries in the position.