With the coronavirus pandemic having a major effect on the finances of football clubs, it is difficult to predict how the transfer market will shake out over the next 12 months or so. That hasn't stopped us from trying.
Looking at the contract situations of some Irish players, we could see some major changes over the next year. Some players are eligible to leave their current clubs on a free transfer at the end of the season, while a huge number of our internationals are set to enter the final 12 months of their deals.
We have rounded up those players below and predicted what the next move in their career could be.
Available On A Free At The End Of The Season
Jeff Hendrick - Burnley
Jeff Hendrick is certainly the most high profile Irish player available on a free transfer this summer. The Burnley midfielder has been linked with a shock move to AC Milan, with the move actually making sense in a number of ways.
Burnley are thought to be keen to tie him up to a new deal, but the player will have no shortage of options elsewhere. We think he will end up in the Premier League club on increased wages either at Burnley or elsehwere, but we are rooting for the move to AC Milan.
Rob Elliot - Newcastle United
Rob Elliot made the breakthrough at Newcastle in the 2015/16, but a serious knee injury robbed him of the opportunity to go to Euro 2016 and would keep him out for nine months.
He has failed to wrestle back the number one jersey at Newcastle in the intervening years and it seems highly likely he will move on this summer. A move to the Championship would make sense.
Stephen Henderson - Crystal Palace
Henderson only signed for Crystal Palace last summer, brought in to act as deputy to Wayne Hennessey and Vicente Guaita.
He only signed a one-year deal, meaning he could leave at the end of the season. He has yet to make an appearance for the club, but Crystal Palace could opt to keep him around for another year as an experienced backup.
Stephen Ward - Stoke City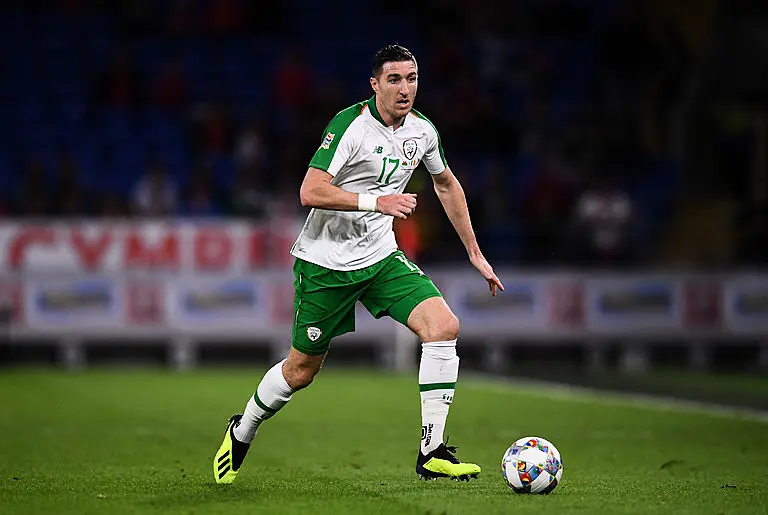 Another player who only joined his current club in 2019, Stephen Ward was first choice at Stoke for much of the campaign. He appeared 13 times in 14 games during a run from October to December, but an injury has kept him out since the start of 2020.
He is now fit once again, but it remains to be seen if he will come back into the team after Michael O'Neill took over as manager. At 34-years old, Stoke could opt to give him a final one-year deal.
Jonny Hayes - Celtic
Celtic have already confirmed that Hayes will leave the club this summer, and there will be plenty of interested parties in the winger this summer. Stoke, Cardiff and Preston have all been credited with an interest in him, as have former club Aberdeen.
It will be interesting to see where he ends up next, but our bet would be the Championship.
Entering The Final 12 Months Of Their Deals
Robbie Brady - Burnley
Brady was set to be a free agent this summer, with Burnley triggering a 12-month extension on his deal last week. His future may not be all that secure, however.
Having been a bit-part player this season Brady may look at other options this summer. If not, he will be looking at have a much better season at Turf Moor in 20/21 in order to secure a big new contract at Burnley or elsewhere.
Josh Cullen - West Ham
Josh Cullen has yet to make a senior appearance for West Ham, but he is rated highly at the club. Still, at 24-years old he could move on this summer.
At this stage in his career, the midfielder needs to have some certainty where his long-term future will lie. Loan club Charlton would no doubt love to sign him on a permanent basis, but clubs higher up the Championship ladder could take a look at him after some very impressive performances this season.
Ciaran Clark - Newcastle United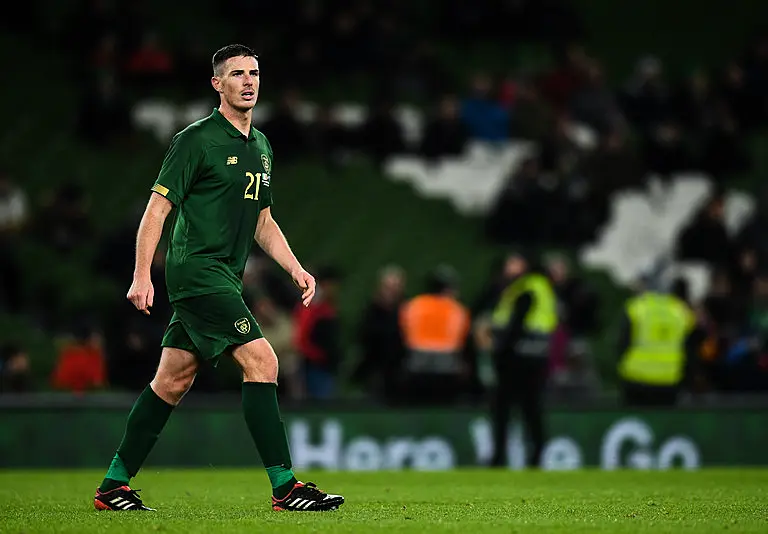 Ciaran Clark has had an excellent season at Newcastle, but the impending takeover does place some doubt on his future at the club.
He is likely to be there next season, but would have no shortage of Premier League interest if he moves on.
David McGoldrick - Sheffield United
McGoldrick has had another strong season for Sheffield United, even if he doesn't have the goals to show for it. He will certainly be at the club next season.
He will be 34-years old at the end of the next campaign, meaning what happens then is tough to predict.
Harry Arter - Bournemouth
Arter is likely to move on from Bournemouth this summer. He has spent the last two seasons out on loan impressing in his recent spell at Fulham.
Bournemouth won't offer him a new deal and will likely cash in on the player rather than loan him out again next season.
Kevin Long - Burnley
Kevin Long has never been a first choice player at Burnley, but Sean Dyche is clearly a fan. He has been at Turf Moor since 2010 and is the club's longest serving player.
We would't be shocked to see him sign a new deal.
Connor Ronan - Wolves
Connor Ronan is an exciting prospect, but the quality of player at Wolves means it is difficult to see him making a breakthrough over the next 12 months.
He is currently on loan at Blackpool, and at 22-years old will be looking at his long-term future at the end of this season. Wolves could look to cash in.
Scott Hogan - Aston Villa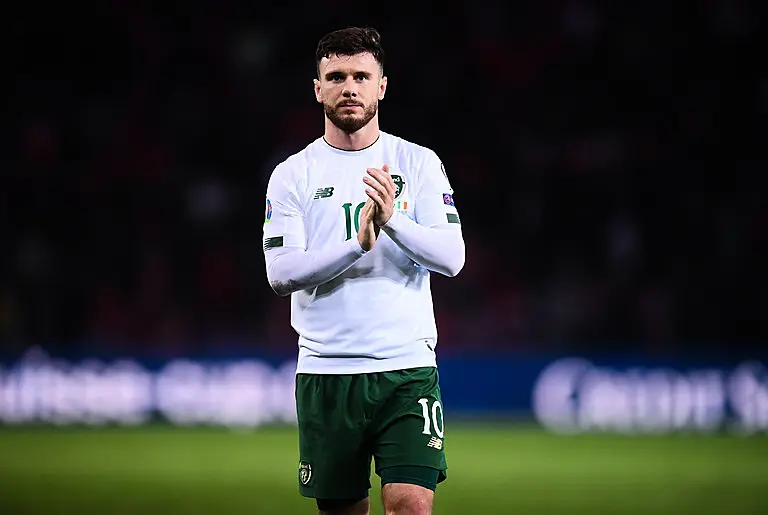 Hogan doesn't have a future at Villa Park and they will look to sell him this summer after displaying some strong form whilst on loan at Birmingham City.
A permanent move to St. Andrew's seems to suit all parties, assuming they survive in the Championship.
Shaun Williams - Millwall
Williams has been a great servant at Millwall having joining in 2014, but now 33-years old, you can see why the club are hesitant to commit to a new deal.
He continues to be an important player at The Den, however, so we wouldn't be surprised to see him sign a new deal in the coming months.
Alan Browne - Preston North End
The case of Alan Browne is an interesting one. Preston would love to get him to sign a new deal, but much could depend on how the coming months go for the club. If they can secure promotion to the Premier League, you'd imagine the midfielder will sign a new deal. If they don't, he could well look to move on.
The Cork man joined a new agency earlier this year and could be looking at the Callum Robinson deal last summer, who leveraged the final 12 months of his deal as a way to secure a Premier League move, as a process he could repeat.
Barring promotion, a summer move could be on the cards.
Sean Maguire - Preston North End
Preston would also no doubt love to get Sean Maguire to sign on the dotted line. He is in an almost identical situation to Browne, although you would guess there would not be as much potential Premier League interest in the striker.
We assume he will sign a new deal at some stage before the summer of 2021, but nothing is certain at the minute.
Ryan Manning - QPR
Could Ryan Manning look to leave Loftus Road this summer? He is currently in the best form of his career, having been rejuvenated by the move to left back. He has been linked with a move to European contenders Wolves, and they won't be the only interested party.
Unless QPR put a huge contract on the table, we think he will look at securing a transfer to a club in the Premier League or upper echelons of the Championship this summer.
Greg Cunningham - Cardiff City
Cunningham was in fantastic form on loan at Blackburn Rovers earlier this before a serious knee injury ruled him out.
What happens next will depend on how that recovery goes, making his future tough to predict.
Cyrus Christie - Fulham
Cyrus Christie is only 27-years old, meaning he would have plenty of interested clubs should he move on from Fulham. We wouldn't think that is likely, with the right back making 21 appearances so far this season.
We reckon he will sign a new deal at Craven Cottage.
Derrick Williams - Blackburn Rovers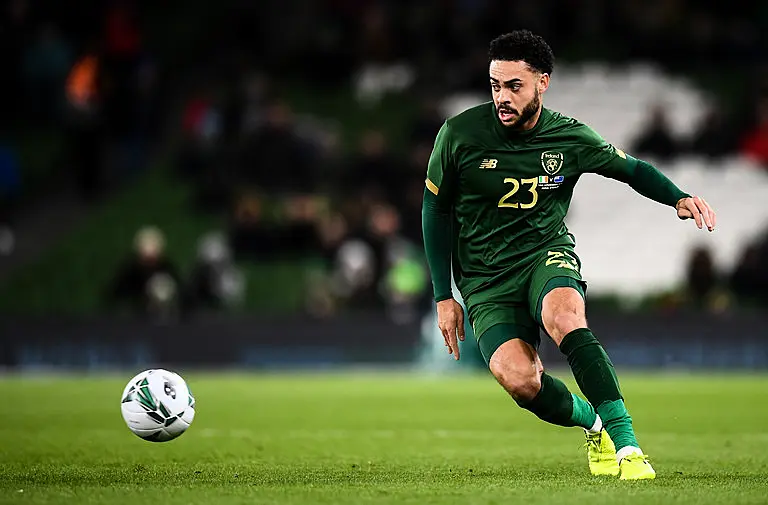 Derrick Williams has been in great form for Blackburn Rovers this season, playing a key part in their unlikely promotion push.
He looks settled at Ewood Park and looks likely to sign a new deal at some point in the coming months.
Aiden O'Brien - Millwall
Aiden O'Brien hasn't played as large a part in Millwall's season as he would have hoped. He has made 15 league appearances, but the vast majority of those have been off the bench.
With his international prospects taking a hit as a result, he looks like he could move on at some point in the next 12 months.
Keiren Westwood - Sheffield Wednesday
Keiren Westwood won't be at Sheffield Wednesday next season. Despite beginning the season as first choice, he hasn't made an appearance for the club since November of last year.
Having been one of the most consistent goalkeepers in the Championship over the past decade or so, somebody in that league will bring him in as first choice goalkeeper this summer.
Eunan O'Kane - Luton Town
Eunan O'Kane has yet to make an appearance for Luton Town after signing for the club in January, so we have no idea what's going to happen in his career over the next year.
James Collins - Luton Town
James Collins has had an impressive debut season in the Championship. 11 goals in 37 appearances is certainly nothing to be sniffed at.
If Luton Town go down this season, as looks highly likely at the minute, he could be of interest to other clubs in the Championship. At 29-year old, he would be wise to consider any offers.
Glenn Whelan - Fleetwood Town
Glenn Whelan signed a short-term deal with Fleetwood in order to keep his international prospects alive, turning down contracts from the Middle East and elsewhere in the process.
With Euro 2020 postponed and Stephen Kenny now in charge, he seems unlikely to play a part for Ireland in the next 12 months. We imagine he could reconsider some of those offers from overseas this summer.